Video of football loving boy singing in hospital goes viral
Harry's father said the response was overwhelming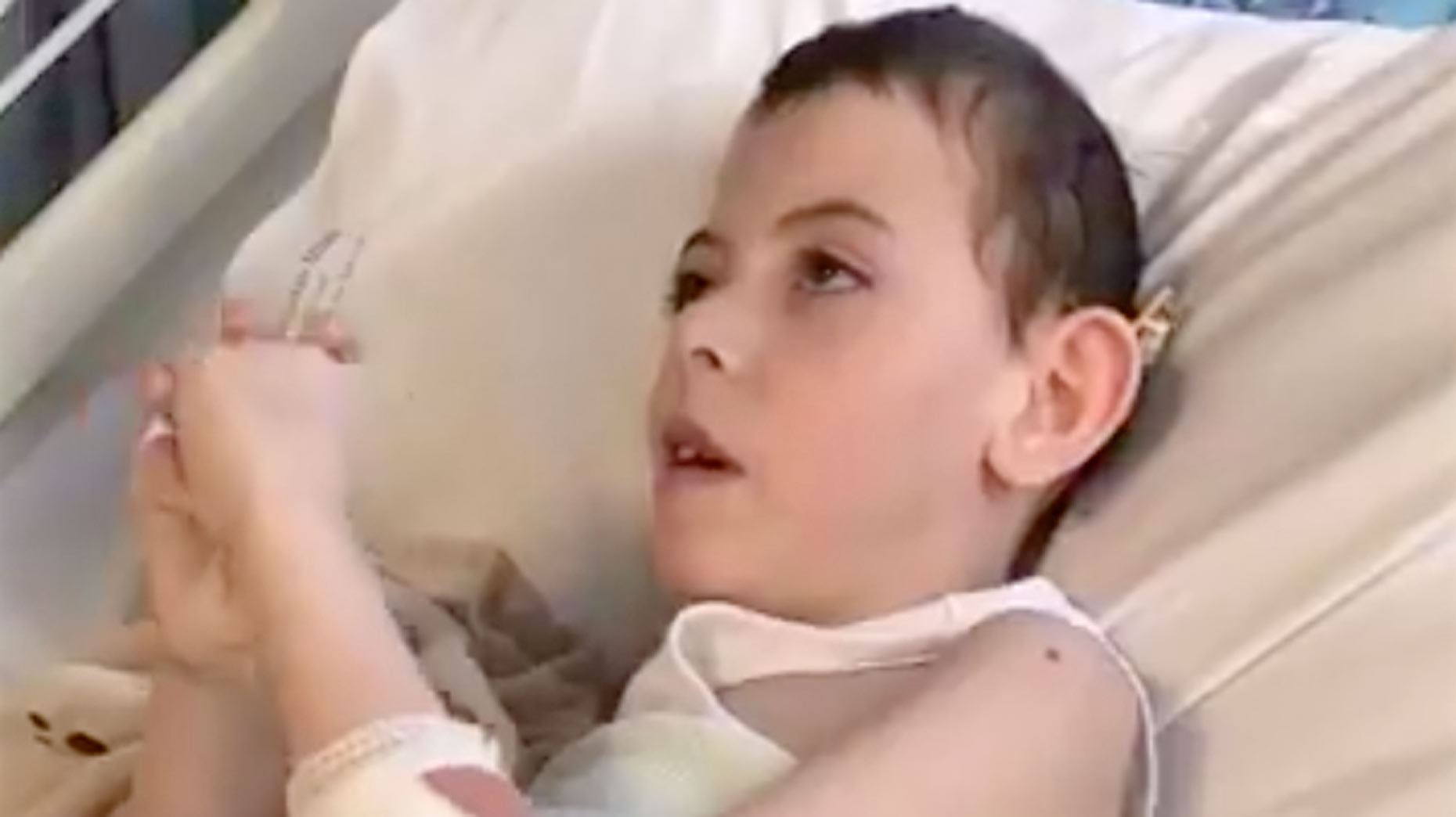 Over 2,300 people from across the globe sent messages of support to an eight-year-old local football fan after a video of him singing in hospital went viral.
Harry Pankhurst, eight, from Reepham near Lincoln is an avid Tottenham Hotspur supporter. The youngster is in a children's hospital in Sheffield after catching in infection which got into his shunts.
He's received well wishes from as far as America, Canada and Nigeria after his father Stuart posted a video of him singing a Spurs' song on Twitter.
The video has been viewed over 690,000 times.
The video has also been liked over 28,000 times and retweeted by more than 3,400 people.
Tottenham duo Harry Kane and Hugo Lloris called the youngster an inspiration in a short video which Stuart received directly from Tottenham Hotspur on Monday.
Stuart told The Lincolnite: "Harry was subdued and sleeping all the time. He has an Alexa at home which he asks to play 'Glory Glory Tottenham Hotspur'.
"When I played him the song in hospital he started singing with a smile on his face. It is the most we have seen him interact and smile in a while. He is getting better day by day.
"The video message from Harry Kane and Hugo Lloris made him very happy."
Stuart added that the response has been overwhelming, adding: "The amount of people messaging, different football fans and some who don't even like football.
"It has been absolutely incredible. Yesterday (March 11) I was getting constant messages of support sent to me."
Getting better day by day
Harry originally went into hospital around a month ago with appendicitis. After an operation he went home, but a few days later he caught an infection and became very ill.
He was sent to Lincoln County Hospital before being transferred to a children's hospital in Sheffield where he has been for around three weeks.
Harry was born prematurely at 26 weeks and diagnosed with Hydrocephalus (fluid on the brain). He had shunts put into his head to drain the fluid. The current infection got into the shunts which were removed.
He is expected to be in hospital for another two to three weeks until antibiotics clear the infection. He will then require further checks before the shunts are put back in.
It could be another three to four weeks before he is properly back home.