March 15, 2019 3.20 pm
This story is over 33 months old
'Why I took my children out of school for a climate change die-in'
'What we witness is our lifetime is nothing compared to what our children will deal with'
Parents have told The Lincolnite they are proud of their children and were happy to take them out of school to protest climate change inaction in the city centre.
A group which calls itself Extiction Rebellion marched down Lincoln High Street on Friday, March 15 to demand urgent measures to stop global warming. In a dramatic warning message about effects on the environment, a 'die-in' was then staged opposite the Cornhill.
Protestors were joined by dozens of local school children. They walked out of lessons as part of Lincoln's Youth Strike 4 Climate along with thousands of young people across the UK and 60 countries.
Lincoln mum Dahlia Lee told reporters she and other families collected children from their schools to call for action.
"We are happy to support our children and we are very proud of them standing up for what they believe in," she said.
Dahlia's son Oskar, 14, attends Christ Hospital School, where she said staff were "fantastically supportive".  Truly, 10 goes to St Faith's and St Martin's and three year old Yannick was also keen to take part.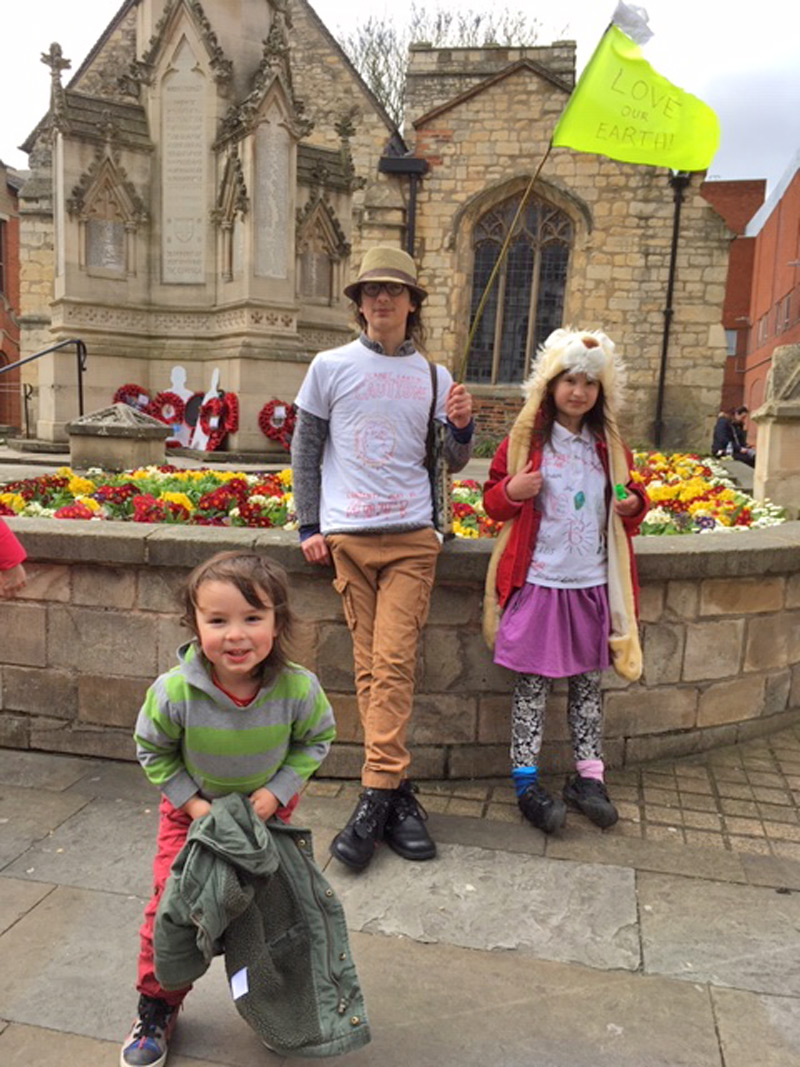 "My daughter is on the school eco committee and felt she really wanted to speak up today. I spoke to one parent at the rally who said they were dreading ringing school so asked their partner to call – she gave the excuse that they had an emergency – it is so true.
"This is an emergency – our kids are trying to save the planet. There was such a fantastic atmosphere at the gathering today, it was positive action being taken by our brilliant children in an urgent cause.
"Everyone should be both proud of what they have done and grateful that they were prepared to give up a day to stand up for what they believe in. It was a very brave decision.
"The effects can be seemingly minuscule, or blatantly big, but what we witness in our life times is nothing compared to what our children and grandchildren will have to deal with. It is literally unimaginable. For their sakes the changes need to be made now.
"This is not a decision we have made lightly as a family. We need it to be acknowledged that we are NOT protesting about school or against school in any way, this is not a rebellion, rather it is a vital opportunity to allow our children their democratic right to join others to raise awareness of this critical issue at a vital time.
"It is not something we intend to repeat. Rather we regard this event as a one day plea to the governments of the world to step up and take responsibility."