April 4, 2019 5.26 pm
This story is over 32 months old
Candidates revealed for Lincoln local elections
The elections take place on May 2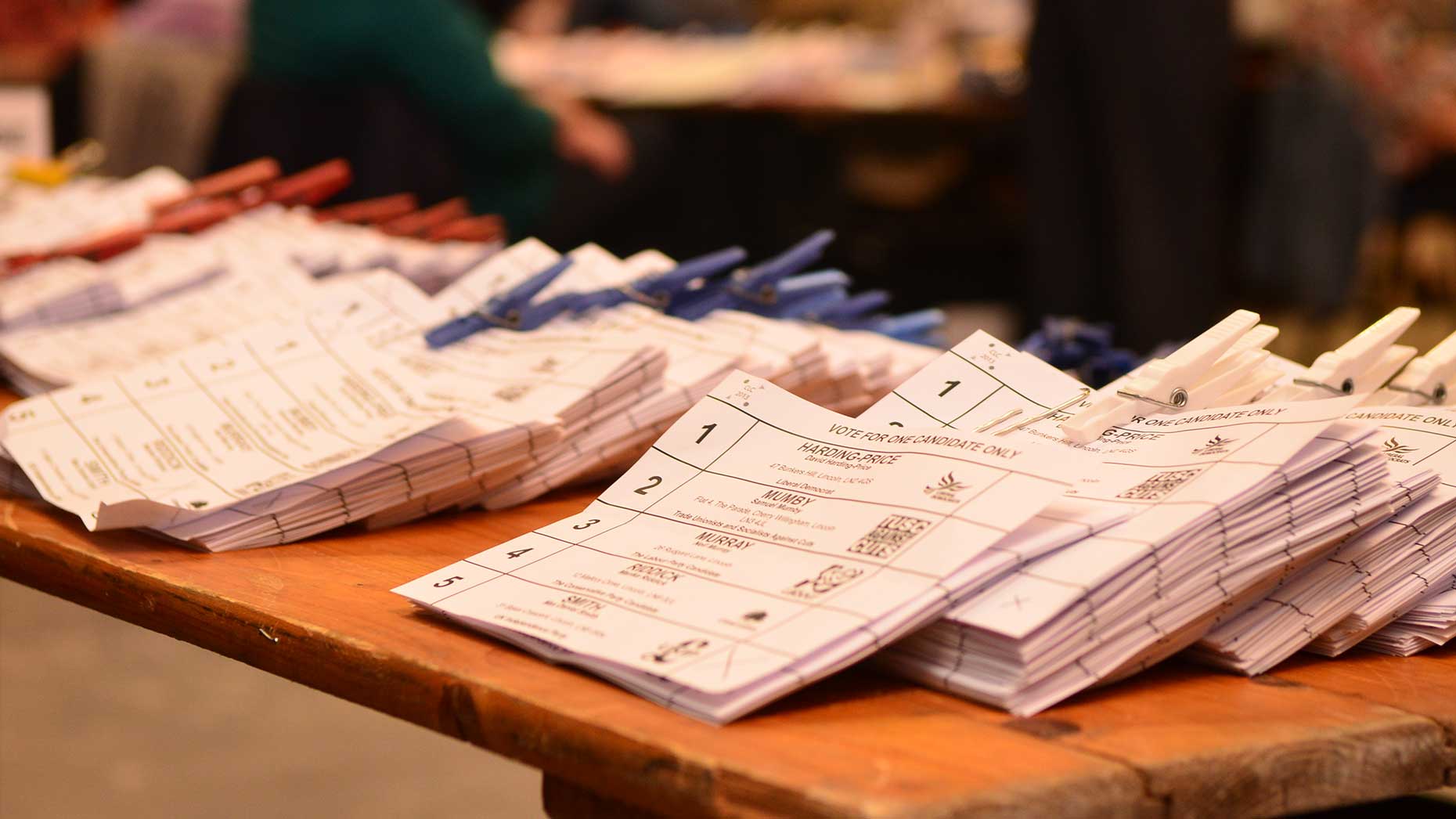 The City of Lincoln Council and its neighbours released the lists of candidates for the May 2 local elections.
In the city, the elections are only for one third of councillors.
In North Kesteven (including North Hykeham and Bracebridge Heath) and West Lindsey (including Cherry Willingham, Dunholme, Nettleham, Saxilby, Sudbrooke, Scampton), the elections are all-out, meaning all council seats are up for elections.
Some wards are uncontested, meaning that the nominated (or sitting) councillor has no opponents in this election — and there will be no election carried out in that ward.
In North Kesteven and West Lindsey the same party could have more than one candidate in a ward, as each ward could have multiple seats.
Also noteworthy, you will need to bring a form of ID if you vote in the North Kesteven region, as the council is taking part in a Voter ID trial pilot.
Below is the list of candidates standing in Lincoln city and its neighbouring districts of North Kesteven and West Lindsey. Scroll down to find out who's standing in your ward, or alternatively press Ctrl + F and search for your ward name.
ALSO SEE THE FULL LIST OF CANDIDATES FOR ALL GREATER LINCOLNSHIRE COUNCILS
CITY OF LINCOLN
Abbey Ward

Conservative – Adam Clegg
Green – Edward Francis
Labour – Jane Loffhagen
Liberal Democrat – Clare Smalley
Birchwood

Liberal Democrat – Matthew Brooks
Conservative – David Clarkson
Green – Seth Goddard
Labour – Rosanne Kirk
Boultham

Labour – Liz Bushell
Liberal Democrat – Kian Hearnshaw
Conservative – Sharon Longhorn
Green – Simon Took
Carholme

Liberal Democrat – Oliver Craven
Labour – Neil Murray
Conservative – Alexander Newman-Taylor
Independent – Charles Shaw
Green. – Nicola Watson
Castle

Green – Lynne Allison
Liberal Democrat – James Brown
Labour – Rebecca Longbottom
Conservative – Oliver Peeke
Glebe

Liberal Democrat – William Francis
Labour – Jackie Kirk
Green – Fiona McKenna
Conservative – Mark Storer
Hartsholme

Labour – Biff Bean
Conservative – Sophie Bennett
Liberal Democrat – Stephen Chapman
Green – John Radford
Minster

Conservative – Jake Monteiro
Liberal Democrat – Nicole Pouncey
Labour – Naomi Tweddle
Green – Valerie Wilkinson
Moorland

Labour – Bob Bushell
Conservative – Matthew Fido
Green – Christopher Padley
Liberal Democrat – Ross Pepper
Park

Labour – Sue Burke
Conservative – Richard Butroid
Liberal Democrat – Natasha Chapman
Green – Sally Horscroft
Witham

Conservative – Thomas Dyer
Liberal Democrat – Oliver Hemming
Green – Michele Served
Labour – Calum Watt
NORTH KESTEVEN DISTRICT COUNCIL
Ashby de la Launde and Cranwell

Lincolnshire Independents – Jim Clarke
Independent – Steve Clegg
Conservative – Amanda Redsell
Bassingham and Brant Broughton

Lincolnshire Independent – Mary Green
Lincolnshire Independent – Chris Spray
Conservative – Sue Howe
Conservative – Pat Woodman
Billinghay, Martin and North Kyme (uncontested)

Conservative – Gill Ogden
Bracebridge Heath and Waddington East:

Labour – Funmi Adeyemi
Conservative – Peter Burley
Conservative – Lindsey Cawrey
Conservative – Mike Gallagher
Lincolnshire Independent – John Kilcoyne
Lincolnshire Independent – Jordan Moran
Branston

Conservative – Ray Cucksey
Conservative – Denise Penistan
Lincolnshire Independent – Peter Lundgren
Lincolnshire Independent – Greg Tebb
Cliff Villages

Conservative – Lucille Hagues
Lincolnshire Independent – Kay Johnson
Lincolnshire Independent – Marianne Overton
Eagle, Swinderby and Witham St Hughs

Conservative – Sally Appleby
Conservative – Peter Rothwell
Lincolnshire Independent – Charles Overton
Heckington Rural

Conservative – Stewart Ogden
Conservative – Sally Tarry
Lincolnshire Independent – Michael Overton
Heighington and Washingborough

Conservative – Ian Carrington
Conservative – Elisabeth Goodwin
Conservative – Caroline Hall
Conservative – Dean Harlow
Lincolnshire Independent – Glenn Tinsley
Kirkby la Thorpe and South Kyme

Independent – Robert Greetham
Lincolnshire Independent – Mervyn Head
Leasingham and Rauceby (uncontested)

Conservative – Susan Waring
Metheringham

Lincolnshire Independent – Nick Byatt
Lincolnshire Independent – Laura Pearson
Conservative – Mike Clarke
Conservative – John Money
North Hykeham Forum

Independent – Kay Gilliland
Conservative – Paul Johnson
North Hykeham Memorial

Lincolnshire Independent – Nikki Dillon
Conservative – Gary Edwards
North Hykeham Mill

Conservative – Susannah Barker-Milan
Conservative – Stephen Roe
Liberal Democrat – Corinne Byron
North Hykeham Moor

Liberal Democrat – George Tipler
Conservative – Pam Whittaker
North Hykeham Witham (uncontested)

Conservative – Ross Little
Osbournby

Conservative – Andrew Hagues
Lincolnshire Independent – Russell Jackson
Ruskington

Conservative – Terry Boston
Conservative – Richard Wright
Lincolnshire Independent – Tracy Giannasi
Lincolnshire Independent – Tom Head
Skellingthorpe

Independent – Christopher Goldson
Independent – Robert Walshaw
Conservative – Jennifer Gordon
Lincolnshire Independent – Richard Johnston
Liberal Democrat – Tony Richardson
Sleaford Castle

Labour – Linda Edwards-Shea
Conservative – Steve Fields
Lincolnshire Independent – Cara Sandy
Sleaford Holdingham

Independent – Ken Fernandes
Labour – Linda Lowndes
Lincolnshire Independent – Robert Oates
Conservative – Stephen Shanahan-Kluth
Sleaford Navigation

Conservative – Dan Gray
Labour – Tarek Hayat
Independent – David Suiter
Sleaford Quarrington and Mareham

Independent – Bozena Allan
Conservative – Tim Conning
Conservative – Mike Kent
Conservative – Melody Shanahan-Kluth
Labour – Paul Edwards-Shea
Sleaford Westholme

Independent – Anthony Brand
Independent – Heather Lorimer
Waddington West

Labour – Matt Newman
Conservative – Lance Pennell
WEST LINDSEY DISTRICT COUNCIL
Bardney Ward

Conservative – Ian Fleetwood
Independent – Charles Shaw
Independent – Robert Webb
Caistor and Yarborough

Labour – Nancy Barr
Conservative – Owen Bierley
Conservative – Angela Lawrence
Labour – Andrea Clarke
Cherry Willingham

UKIP – Trevor Bridgwood
Lincolnshire Independents – Chris Darcel
Lincolnshire Independents – Sharon Hill
Conservative – Thomas Longley
Conservative – Maureen Palmer
Conservative – Anne Welburn
Dunholme and Welton

Conservative – Steve England
Conservative – Caralyne Grimble
Conservative – Malcolm Parish
Independent – Diana Rodgers
Independent – Anjum Sawhney
Liberal Democrat – Paul Swift
Gainsborough East

Labour – Patrick Bond
Labour – Angelene Wright
Labour – Mark Harper
Liberal Democrat – Richard Craig
Liberal Democrat – Paul Dobbie
Liberal Democrat – Kristan Jorge
Independent – Tim Davies
Independent – Mick Devine
Independent – Richard Oaks
Conservative – Joshua Jones
Conservative – Peter Morris
Gainsborough North

Labour – Robert Adderley
Labour – Michael Eddowes
Labour – Sheila Jennings
UKIP – Gary Austen
UKIP – Sophie Austen
UKIP – John Saxon
Conservative – Sheila Bibb
Conservative – Peter McNeill
Conservative – John Patrick
Liberal Democrat – Matt Boles
Liberal Democrat – Keith Panter
Liberal Democrat – Jim Snee
Gainsborough South-West

Labour – John Cormack
Labour – Perry Smith
UKIP – Neville Jones
Liberal Democrat – Judy Rainsforth
Liberal Democrat – Trevor Young
Independent – Denise Schofield
Independent – Steve Schofield
Conservative – Henry Speer
Hemswell Ward

Liberal Democrat – Karen Bacon
Conservative – Paul Howitt-Cowan
Kelsey Wold Ward

Liberal Democrat – Louise Reece
Conservative – Charles Strange
Lea

Green – Sue Greenall
Conservative – Jessie Milne
Market Rasen

Labour – Geoffrey Barnes
Labour – Colin Saywell
Labour – Lee Simpson
Liberal Democrat – Stephen Bunney
Liberal Democrat – June Clark
Liberal Democrat – Robert Levison
Conservative – Cordelia McCartney
Conservative – John McNeill
Conservative – Thomas Smith
Nettleham

Conservative – John Barrett
Conservative – Giles McNeill
Liberal Democrat – Christopher Higham
Liberal Democrat – Angela White
Saxilby

Conservative – Jackie Brockway
Conservative – Sarah Ellis
Liberal Democrat – David Cotton
Green – Simon Cowell
Scampton (uncontested)

Conservative – Roger Patterson
Scotter and Blyton

Conservative – Ian Bradley
Conservative – Sally Loates
Conservative – Ken Woolley
Liberal Democrat – Liz Clews
Liberal Democrat – Lesley Rollings
Liberal Democrat – Mandy Snee
Stow (uncontested)

Conservative – Tracey Coulson
Sudbrooke (uncontested)

Conservative – Bob Waller
Torksey

Conservative – Stuart Kinch
Liberal Democrat – Noel Mullally
Waddingham and Spital

Conservative – Jeff Summers
Liberal Democrat – Neil Taylor