April 23, 2019 1.45 pm
This story is over 39 months old
Lincoln climate activists arrested in London protest
A local grandmother is due in court after refusing to move from a road blockade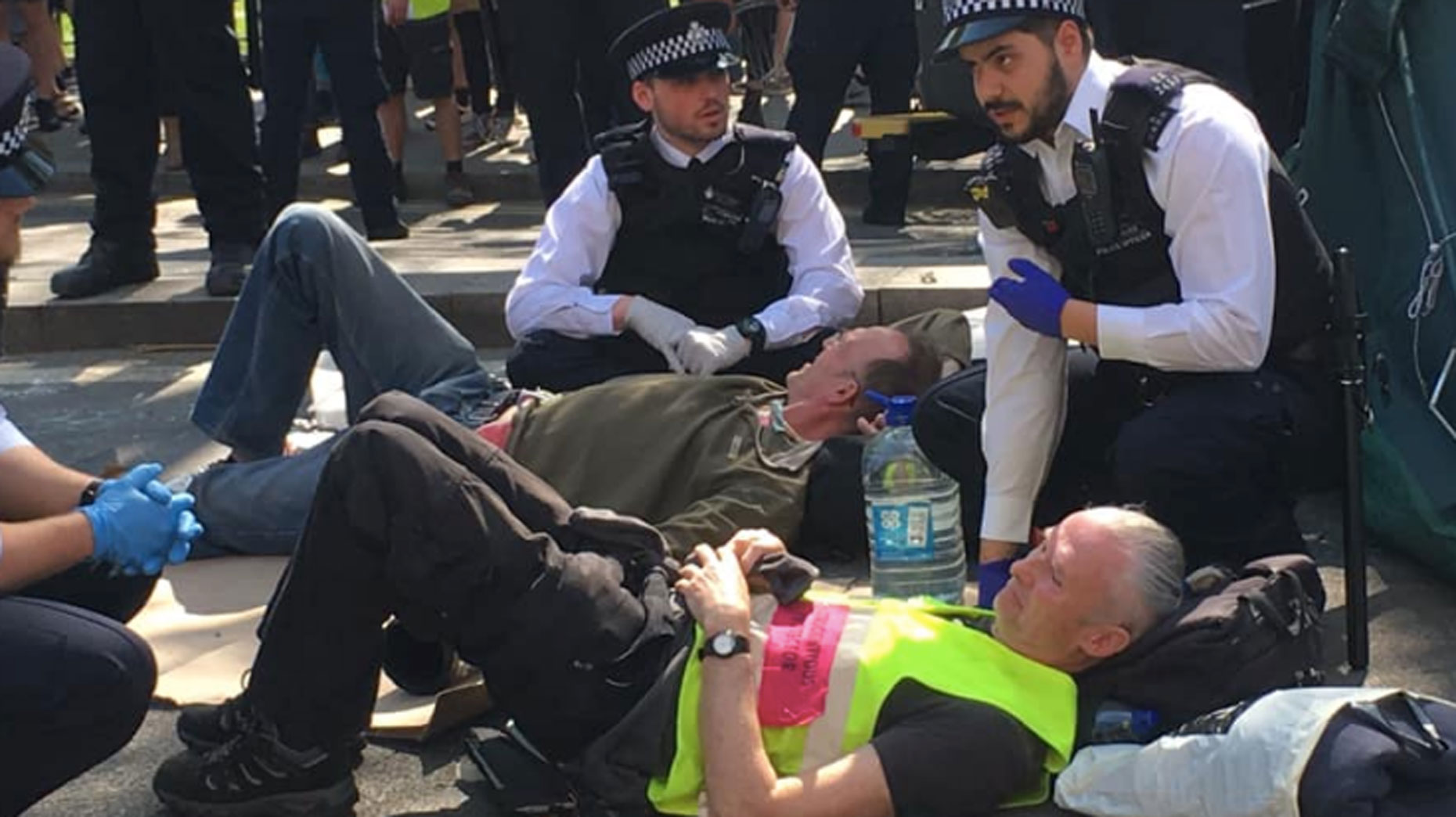 Two local climate activists have been arrested over a week-long protest in London.
A 70-year-old and a 64-year-old from the Lincolnshire Extinction Rebellion group were both arrested by police.
They'd been in the capital with thousands of other protesters demanding action from the government over climate change.
Rosemary Robinson, 64, a grandmother from Lincoln, is one of few due in court after refusing to move from a road block, twice.
She said: "Police didn't use handcuffs and after seven hours they released me from the station and I returned to the blockade in Parliament Square.
"I would not have imagined that I would voluntarily get myself arrested six months ago, but I now believe this is necessary to get the government to take the urgent action required to save humanity."
When she returned to the road block, Rosemary was arrested a second time and has now been charged by police. She is due in court on May 20.
Eddie Francis, 70, a semi-retired joiner from Lincolnshire, is among more than 1,000 who were arrested and not charged.
"I did this for my son," he explained after the protest. "I felt I had to engage in this peaceful civil disobedience because we can't ignore the climate crisis anymore.
"Our uncaring government is not listening. I am very frightened about the future of the human race. I've been campaigning for 30 years through the democratic process.
"Now we've almost run out of time. I have to go one step further, in order to be able to live with myself and to look my son in the eye."
Georgia Preece, a 20-year-old fine art masters student at the University of Lincoln, also spent her week protesting.
"Scientists predict that I may be part of the last generation, and that I might not reach retirement age because the planet will not be liveable for human beings in 40 years if drastic action is not taken now.
"The UN Secretary General said that if we do not change course by 2020, we may not be able to avoid runaway climate change, with disastrous consequences for people and all the natural systems that sustain us.
"I want a future and I will protest for as long as it takes to get the government to act."
The Extinction Rebellion Lincolnshire group returned on April 22 after a week of protests. Another group from Lincolnshire is travelling down to London on April 23.
A total of 71 people have so far been charged in connection with the London protests. Makeshift camps in Oxford Circus and Waterloo Bridge have now been cleared.