Lincolnite taste test: Is the vegan Subway any good?
Did it pass the test?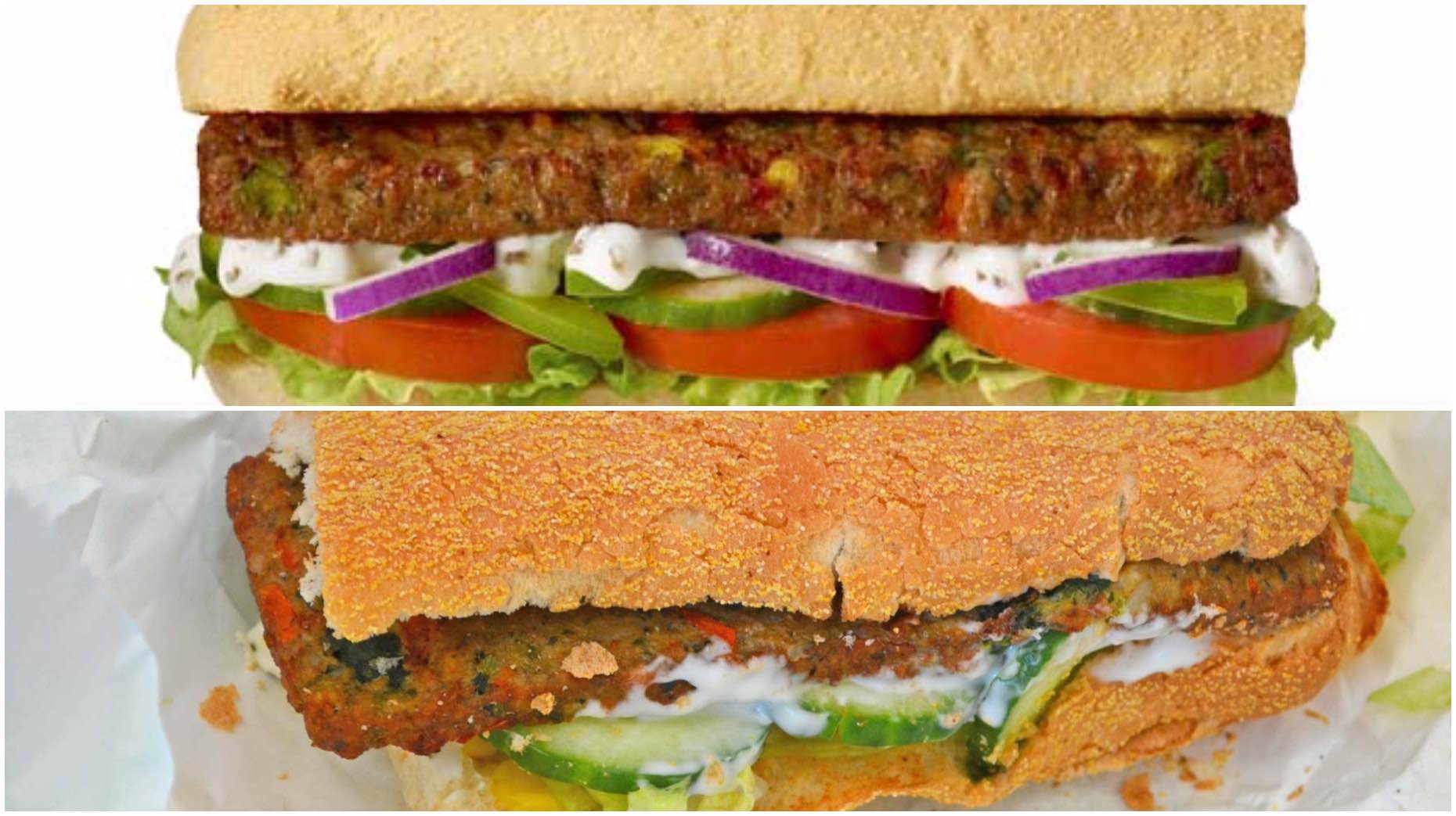 Subway has launched a new six-inch Vegan Patty and The Lincolnite took it for a taste test.
It's a trend that's growing at a rate of knots in the UK, following in the footsteps of new products like Greggs' infamous vegan sausage roll.
The new Vegan Patty is made with sweet peppers, red onions, spinach, garlic and chilli.
Our reporter and regular Subway goer Joseph went to the High Street branch to check it out. Here's what he had to say…
The review
At first glance, when you open the sub up, the patty does not look all that visually appealing.
I initially joked that it looked a bit like cat food, but I wouldn't recommend judging it on appearance alone.
The flavour of the vegetables was notable, but the soft and crumbly patty was somewhat bland as a whole.
Without the garlic dressing, it would have been quite dry
Out of Subway's range, it appears only the Italian and Hearty Italian breads can be picked for this sub.
There was no cheese option either, as when purchasing the sub I was told there wasn't a vegan friendly variety available.
There is a wide range of sauces available for this sub – BBQ, Sweet Onion, Hot Chilli, Yellow Mustard, HP Brown Sauce, Sweet Chilli and the new garlic aioli.
For me it got a thumbs up, at the lower end of the enjoyability scale.
It passed the taste test, but was it value for money?
The vegan sub is priced at £4.10 but it appears to offer less than some other cheaper subs on the menu. Fewer bread options and no cheese, yet you pay more. Yes you can fill it with a wide choice of salad, but there is a decent range to pick from to add into the other subs available too.
I would eat it again, but I wouldn't rush back to get one in a hurry.
An unpopular choice for some, but I don't think I'll be changing my usual order of a six-inch tuna (£3.40).
There is also a new 'Vegan Salad' and vegan garlic aioli sauce on the menu. The new salad is topped with the new vegan patty and drizzled with the sauce to give it a zingy taste. The salad is priced at £4.40.