April 12, 2019 4.45 pm
This story is over 54 months old
Over £5k raised for charity as baby girl bravely battles illness
Over 25 family and friends ran the Lincoln 10K for charity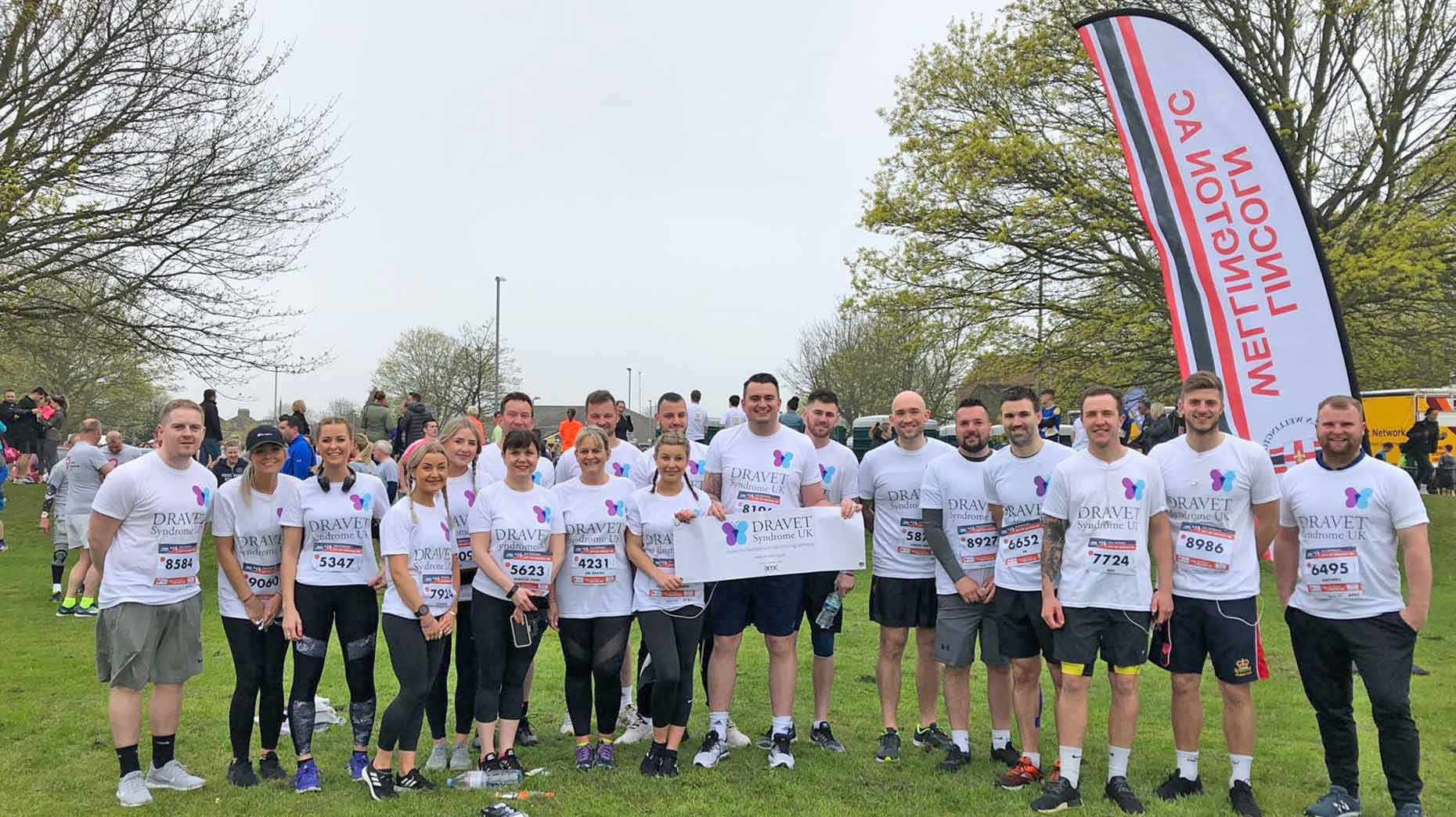 Family and friends raised over £5,000 running the Lincoln 10K to raise awareness for Dravet Syndrome UK, which affects an 18-month-old girl.
Chloe and Jack Davies from Lincoln wanted to make more people aware about the relatively unknown but extremely troubling condition. They had never heard of it until their baby girl Winnie had her first of many seizures from only eight weeks old.
Dravet Syndrome is a rare lifelong form of epilepsy that begins in the first year of life with frequent and/or prolonged seizures. Common issues associated with Dravet Syndrome include behavioural and developmental delays, movement and balance issues, delayed language/speech and chronic infections.
Chloe and Jack were keen to raise awareness of the charity Dravet Syndrome UK. The Davies had over 25 friends and family supporting them by running the Lincoln 10K race on Sunday, April 7.
At the time of writing £5,536.75 has been raised through their Just Giving page. The donations page is still open. New donations can be made here before the page closes on Friday, April 19.
A message on the fundraising page said: "Winnie has taught us true strength, courage and the importance of family and that life is so much more than the things we cannot wait to do such as go on sunny holidays.
"Winnie is our sweet little blessing, a true miracle that has been sent our way to cherish and love unconditionally."
Mum Chloe said: "When I first read and heard those words 'Dravet Syndrome', the worry in my heart went to a place that I never knew existed.
"Current treatment options are still very limited. Patients with Dravet syndrome face a 15-20% mortality rate due to SUDEP [Sudden Unexpected Death in Epilepsy].
"Living with Dravet Syndrome really is unpredictable, it's our daily life. It happens any hour, any minute, any second. It happens in all forms.
"Winnie has several kind of seizures; absence seizure, focal seizure, myoclonic and tonic-clonic seizures. Sometimes she'll scream, be silent, or become very shaky, sometimes there won't even be a pattern. Winnie goes through so much but her determination and resilience keeps us going. We are so proud to be her mummy and daddy."
Dad Jack said: "We were overwhelmed with the quick support. Like ourselves, we knew most of those joining us hadn't even ran one kilometre before let alone 10, so this was a nerving task for many just like it was for us.
"Every day, selfies were being shared in our Whatsapp group of people going out steadily building themselves up, which was received with rounding support. It was very heart warming to see and it spurred Chloe and I on even more".
Check out The Lincolnite's photo gallery from the Lincoln 10K here.