May 30, 2019 1.21 pm
This story is over 54 months old
Provider pulled: Inspection finds malnourished residents at Boston care home
A damning report was published by CQC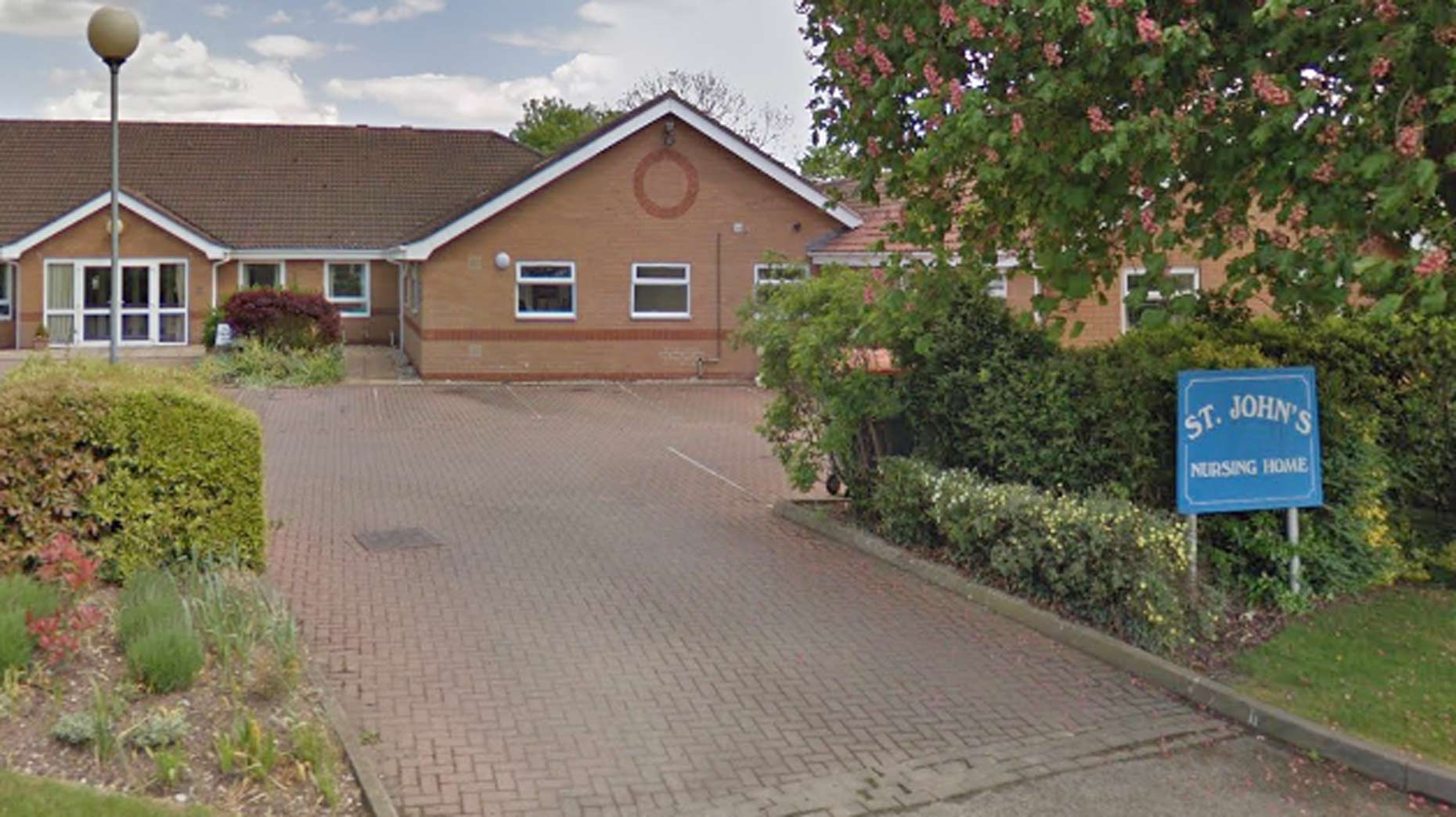 A care home provider can no longer legally run from its Boston site after a damning inspection by CQC.
As previously reported, concerns were raised about St John's Nursing Home through monitoring from Lincolnshire County Council and CQC were notified.
There were 31 residents at the home located on White House Lane in Boston, which was run by Chengun Care Homes Ltd. The home was registered by CQC in November 2018.
After concerns were raised and CQC carried out an unannounced inspection in April 2019, the county council begun the process of moving and relocating residents.
Concerns highlighted in the report published by CQC on May 21 included malnutrition, indignity of residents being in wet clothes and staffing issues.
CQC confirmed in its latest report: "We urgently removed the location from the provider's registration to ensure regulated activities could not be carried on from there."
CQC brought forward the inspection due to information it received from partner health and social care agencies regarding serious risks and concerns for the health, safety and welfare of people living in the home.
An inspection was carried out on April 2 where CQC gathered information by observing the care that people received and reviewing the care records of six people. CQC also spoke with the registered manager, three registered nurses, four of the care staff, a visiting local GP, and local authority and CCG representatives.
Assistant director for adult care at Lincolnshire County Council, Carolyn Nice, said: "We can confirm that residents were all moved to permanent accommodation suitable to meet their needs, in consultation with them and their families."
Damning report
The inspection focused on two key questions – is the service safe? and is the service well-led?
The care home was given an overall rating of 'Inadequate' in CQC's recently published report. People were deemed not to be safe and at risk of avoidable harm. Some regulations were also not met.
The care home was rated as inadequate in both the inspected categories of 'safe' and 'well-led'.
Within the report it states that the registered provider failed to ensure people were supported to eat and drink enough to maintain good health.
During the inspection one person was identified as being at risk of malnutrition. Their risk assessment indicated that they should be weighed weekly and they had lost a significant amount of weight between January and February 2019.
They were not weighed again until March when a further significant weight loss was recorded. There was no evidence available to show that action had been taken to provide appropriate support.
CQC spoke to the registered manager about the monitoring of people's weight and were told "I have no idea who is at risk".
Four people were observed by CQC experiencing the indignity of being in wet clothes and unsupported in communal areas after an episode of incontinence. Two of the people had clearly indicated their need to use toilet facilities which had not been recognised by staff.
There was also an increased risk of infection from an unpleasant odour in corridors, the entrance hall and the main lounge area resulting from unmanaged continence needs.
In the report it was also highlighted that one person's care records showed they had been diagnosed with a urinary tract infection and were at risk of recurrent infections. Advise was given by a healthcare professional but records showed staff had not completed the monitoring as advised.
Failure to ensure people received the right medicines at the right times was also flagged up in the report. Arrangements for the ordering and monitoring of medicines did not support good practice.
The failure to recruit and retain required numbers of staff to provide consistent care for people, as well as a reliance on agency staff, was also raised.
Since the home was registered in November 2018 there had been a high turnover of registered nurses, care staff and house keeping staff. At the time of the inspection only two part time registered nurses were permanently employed.
Lincolnshire Reporter tried to contact the care home, but the phone number is no longer in service. Attempts were also made to contact the provider Chengun Care Homes Ltd and a voicemail was left, but there was no reply by the time of publication.