May 28, 2019 3.55 pm
This story is over 37 months old
Dinner raises £25k for A46 Lancaster Bomber sculpture
George 'Johnny' Johnson signed paintings and sculptures to be auctioned off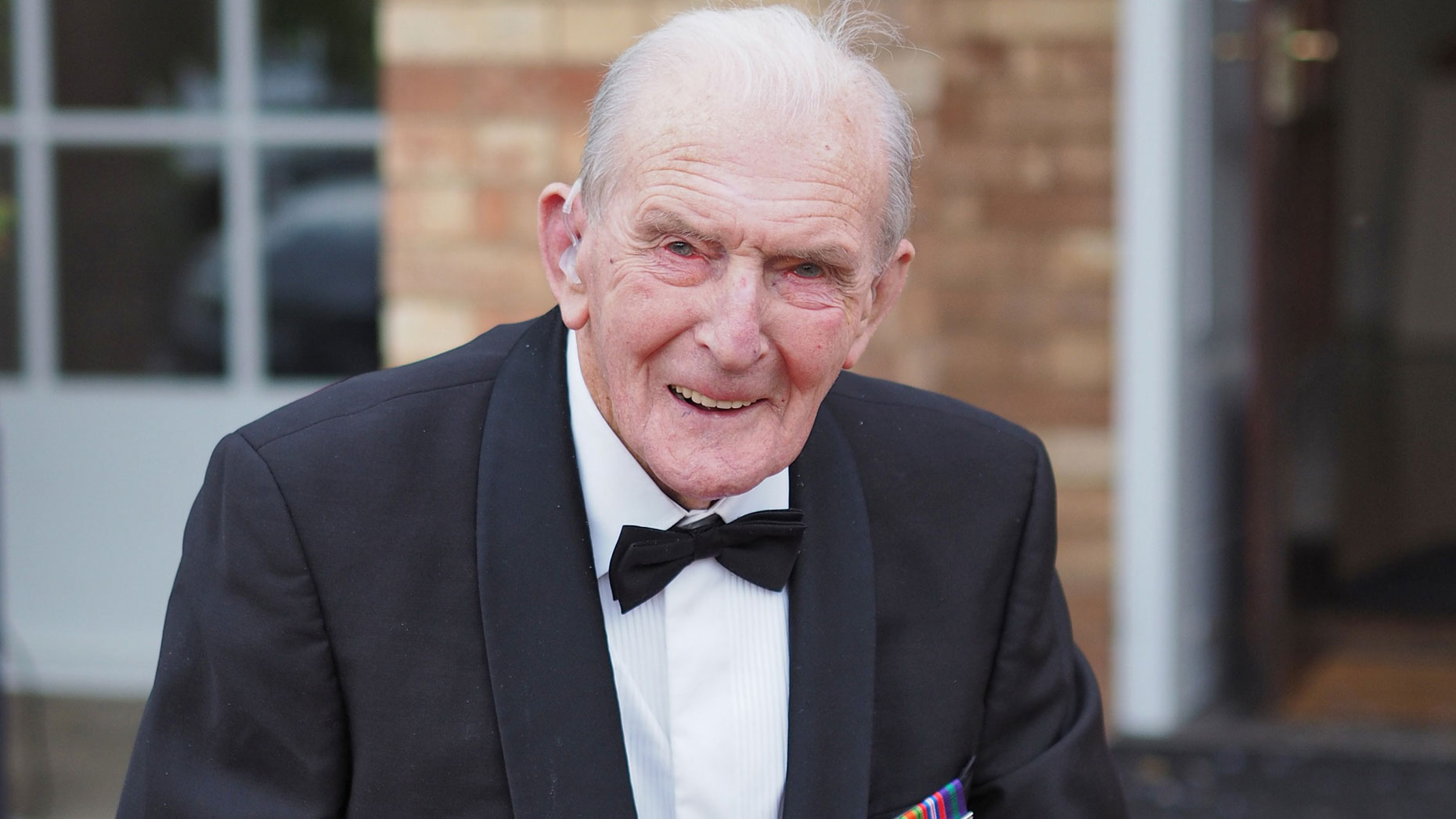 A fundraising dinner and auction with a painting signed by the last Dambuster George 'Johnny' Johnson raised £25,000 to help build a Lancaster Bomber sculpture on the edge of Lincoln.
Hemswell Court hosted the event to help towards the £120,000 still needed to bring the landmark to life.
The project, called 'On Freedom's Wings', has been completely funded by corporate and public donations and spearheaded by the Bomber County Gateway Trust.
It will be taller than the Angel of the North, and is a life-size representation of an Avro Lancaster Bomber which was based at RAF Swinderby.
The sculpture will be erected on high ground just off the A46 at Norton Disney, visible to an estimated 34,000 motorists every day.
Measuring 26 metres long with a wingspan of 31 metres, the installation will be mounted on a frame more than 15 metres above ground level.
It will appear to be in flight over the horizon, heading 'home' towards RAF Swinderby.
Johnny, who is the last surviving flying member of the 617 squadron, was the guest of honour on the night, along with a host of other veterans from across the region.
He treated guests to a question and answer session, where he recounted stories of his time completing more than 50 missions during the Second World War.
The foundations for the sculpture were poured in December.
Ken Sadler, Chairman of the Bomber County Gateway Trust, said: "It was a fantastic evening and to have raised more than £25,000 is incredible, it will go a long way in progressing with the sculpture.
"So far, the foundations are in, the drawings are in progress and the next step will be erecting the steel frame over the summer.
"We would like to say a huge thank you to everyone who made the evening possible and to everyone who continues to donate to this project."
John Tansur, commercial director at Fraser Brown Solicitors and event organiser, said: "It was very fitting that the event took place at Hemswell Court, the location for much of the filming of the 1955 Dambusters film and a stone's throw away from RAF Scampton.
"I'd like to say thank you to George 'Johnny' Johnson, for being our guest of honour and throwing his support behind the Lancaster bomber landmark, and to everyone who donated items for the auction and helped in organising a wonderful evening."
Donations towards the project are welcome through the Just Giving website.