May 24, 2019 3.26 pm
This story is over 54 months old
Podcast: Ruchi Aggarwal – Rising off the 'sticky floor'
It's up to you to get your self off that "sticky floor"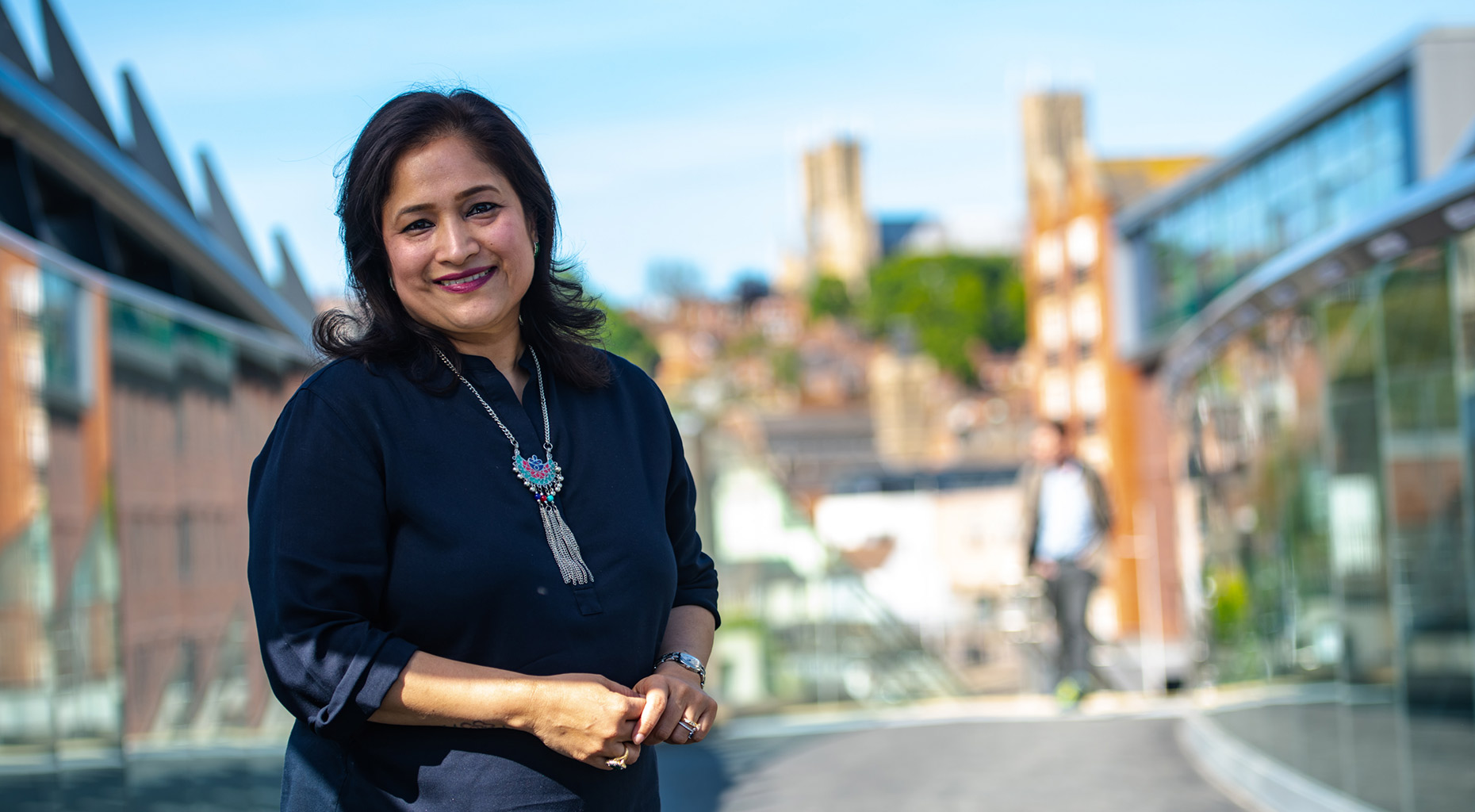 We have all heard of the 'glass ceiling'. Anyone who's ever felt they have the skills to reach new personal heights, but can't get there, can easily blame an impassable blockade: "I can't compete with them", "I don't have time for that", "opportunities aren't available to me", "I'm not good enough".
But there's no ceiling. The ability to do that thing you've always wanted to do lies within your hands, and it's up to you to get yourself off that "sticky floor". That's the mantra of The Lincolnite's latest podcast guest, prominent Lincoln business and marketing professional and public speaker Ruchi Aggarwal.
Listen to the full conversation via the link below.
---
SUBSCRIBE here (Apple), here (Spotify) and here (Android) to enjoy any time.

---
Ruchi is the Director of Business Development at the University of Lincoln and is a marketing and strategy professional with over two decades of industry experience.
Before moving to Lincoln, Ruchi worked in higher education and technology sectors including Scottish Rugby, Vodafone and was was most recently Director of Partner Strategy and Marketing at Microsoft India.
She is an experienced speaker on business and personal development topics as well as on growing talent in women. In 2018, Ruchi was one of a number of inspirational speakers at the TedX Brayford Pool event in Lincoln.
Her inspiring ideas for achievement in all aspects of personal and professional life have gained a following of growth seekers in recent years and have recently kicked off an ambitious book project.
"Everybody talks about a 'glass ceiling," she explained. "People, especially women, sometimes can't reach their potential because there is a sort of perceived barrier in the way. This blames somebody else for the progression of self.
"Glass ceiling moments to me felt like we were blaming an external source on stopping us from progressing.
"Sticky floor' proposed an opposite look on the glass ceiling. There's nothing stopping us from progressing externally as much as we are stuck on a sticky floor ourselves."
The essence of the message is a much more empowering one than the ceiling analogy, and shifts the focus onto something we can control.
Ruchi said people often came to speak to her after their talks and were filled with questions about how to progress in their careers, how she did it and if they could replicate it.
Hearing the stories of others putting the theory into practice in all walks of life will form the basis for her first book. From musicians to corporate professionals and teenagers, Ruchi and academic collaborator Rochelle Haynes are beginning to collect the stories of people around the globe.
The stories will be told digitally too. The pair are in talks with a BBC journalist about turning the project into a series.
Among top tips Ruchi shares with us in our podcast was for listeners to discover and believe in their personal brand and their ability to achieve their goals.
"If you don't tell your story, it will be the best kept secret."
---