February 18, 2019 3.23 pm
This story is over 57 months old
Podcast: Carenza Lewis in conversation with The Lincolnite
The first Lincolnite podcast with special guest Carenza Lewis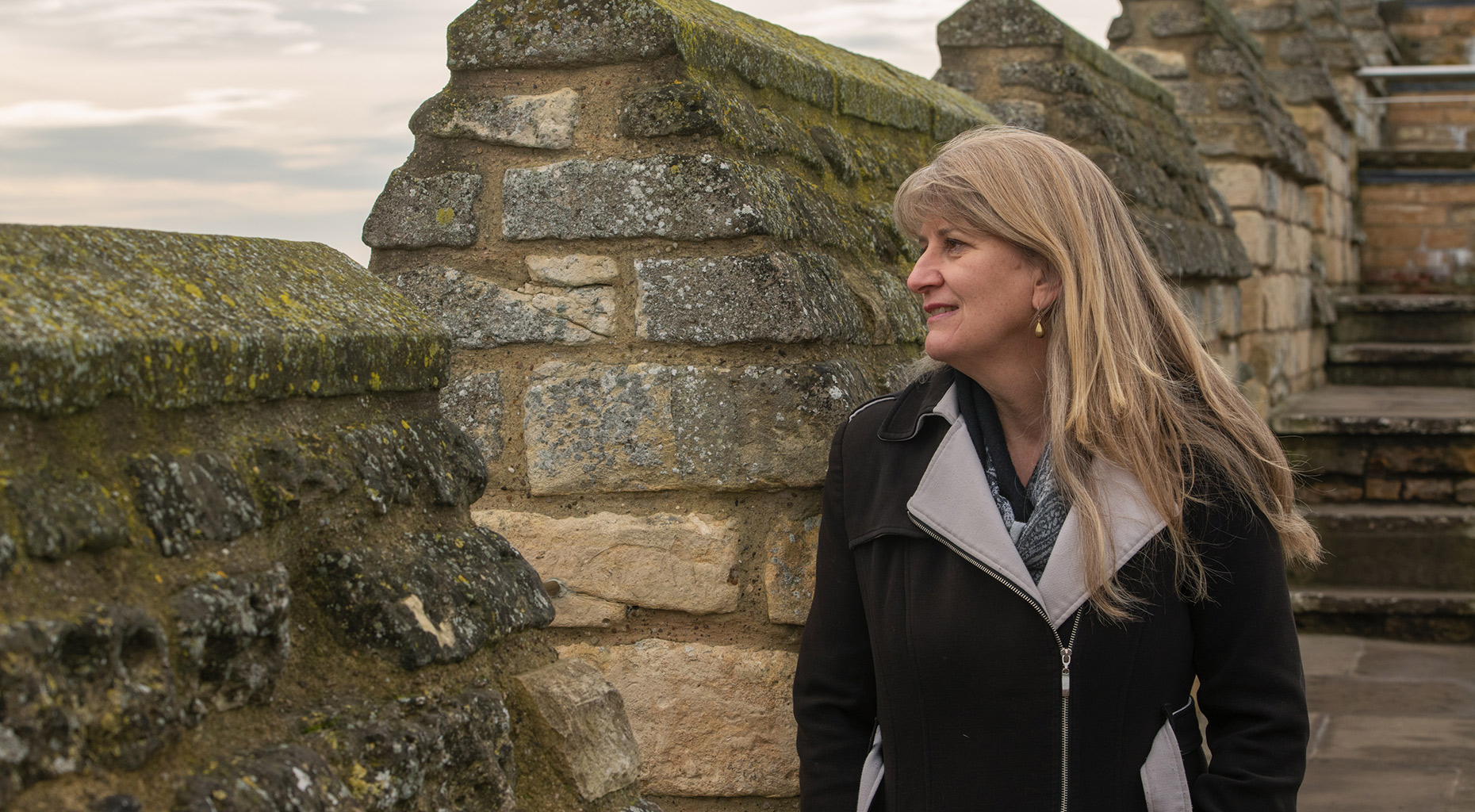 We were joined by renowned archeologist, former Time Team presenter and University of Lincoln professor Carenza Lewis for the first episode of a new podcast series from The Lincolnite.
The podcast will feature conversations with influential and inspirational people across the city and is available to download for free.
---
SUBSCRIBE here (Apple), here (Spotify) and here (Android) to enjoy any time, like on your commute or at the gym.

---
We met Carenza in the haunting and echoing atrium of the Victorian prison at Lincoln Castle, surrounded by Medieval and Roman discoveries from archaeological digs in the castle grounds, as well as a nearby Saxon sarcophagus.
Coffee in hand and surrounded by historical treasures, she shared how she was plucked for a new hit TV programme in the early 90s, told us about life and research in Lincoln and also spoke out about her experiences as a victim of a cancer misdiagnosis scandal during the peak of her career.
Carenza is well known for her work on Channel 4's much loved Time Team programme. She specialises in the academic fields of history, archeology and landscape studies.
She currently works at the University of Lincoln as Professor of Public Understanding and Research.
Before this she taught at the university of Cambridge for 15 years, having previously been an archeological investigator on Historical Monuments of England.
"Lincoln is very different", she explained, describing the university as "young, bright, expanding and with a sense of opportunity and courage to do new things."
She spoke about her passion for connecting academia with the wider public. In the three years she has worked in the city she has conducted a survey with 2,000 local residents and managed archeological digs across many villages.
The next planned dig will be on the university's Riseholme Campus near RAF Scampton, where she hopes researchers and volunteers will stumble across fascinating Roman remains. 
"If anywhere is going to have more Roman material and more continuity from the Roman period to the Medieval period you'd expect it to be near somewhere like Lincoln. It will be really interesting to see if that's what turns up at Riseholme.
"The opportunity that taking part in an excavation gives you to actually uncover your own finds is amazing. You never know what you're going to find next."
Carenza told The Lincolnite Associate Editor Emily Norton about the excitement of working on Time Team and leaping unexpectedly into the world of television, as well as the challenges of her work and personal life.
She recalled how she dealt with her experiences as a victim of cancer misdiagnoses at the peak of her television career. She was 33 and her youngest child was just 11 months old. Carenza was one of more than 200 people affected by botched test results at the hands of Dr James Elwood.
She underwent radical surgery after being told she had breast cancer, a double mastectomy, but three years later she was told the tests had been wrong. The "good news" was she had not had cancer.
"That was almost more of a shock that being told I had cancer," she said. "It was utterly disorientating.
"Mainly I was just hugely relieved. I got on, I carried on doing Time Team, but I don't think I was a model of fortitude and resilience. Not on the inside anyway."
Carenza looked back at the effects the experience had on her career, losing the job at the Royal Commission due to her health, but says each milestone came with a new opportunity.
"I've no idea how I'd ever write my autobiography!" she laughed.
When asked about long-term plans, Carenza said: "As you can imagine, my attitude to long term  plans is against the experience that things come out of the blue. At the moment I love it here. I love Lincoln. I love the opportunity in the region to do things that make a difference.
"My role at the university is enabling me to do the thing I think are important and good. So I have no plans to leave."
---
Listen to the podcast and future episodes
SUBSCRIBE here (Apple), here (Spotify) and here (Android) to enjoy any time, like on your commute or at the gym.

---