May 24, 2019 11.37 am
This story is over 30 months old
Rocketman film review: Joyous and imaginative celebration of Elton John's genius
Thankfully, it's not just a regurgitation of all of Elton's work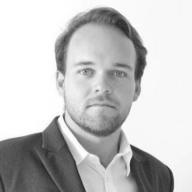 Rocketman feels destined for the West End or Broadway, its big musical numbers feel more suited to the stage, although they certainly make for enjoyable viewing. Thankfully, it's not just a regurgitation of all of Elton's work — each song is a unique cover, often sung by multiple characters, which ends up showing off the power of his music exceptionally well.
Occasionally, the film is a bit over the top, even by Elton's standards, and its anti-hedonist message is heavy-handed. "Never let the truth get in the way of a good story" is clearly a mantra embraced by the film-makers as the film takes a generous view of reality, manipulating timelines and characters in search of a good narrative. But with the disclaimer of 'based on a true fantasy', it's mostly a good-hearted romp that has fun experimenting and bringing fresh ideas to an otherwise overplayed genre.
We open with Elton storming into a rehab group session, bedecked in a ridiculous sparkly orange costume, wings and all, and begin to confess his various addictions. From here we begin the deep dive back into Elton's early life, although Elton is hardly the most reliable narrator, either from trying to hide his sordid past or because he's too drug-addled to remember it properly. Regardless, we travel through young Reginald Dwight's life in short tableaus, before reaching adulthood and ensuing fame. But not before Reg has decided to change his name to Elton John, here suitably fabricated for the big screen as a pseudo-divine moment of inspiration from a Beatles poster, rather than a homage to his early bandmates. From here, the film follows standard music biopic fare, the heroic rise to stardom montage, the first love and new managers (which happen to be the same person in this case), and the ensuing crises, before the final redemption. 
What the film does very well is take the standard biopic and have fun within the formula. The big numbers are often treated like musical theatre, used to explore and narrate Elton's life, which leads to a young Reginald, and occasionally his family members, singing some of his later hits, including a great scene where a teenage Reg belts out Saturday Night's Alright before a swish and a flick and Taron Egerton appears. This is where the creative licence with the truth feels at its most powerful, and the premise of the drug-fuelled therapy session sanctions the hallucinatory and surreal feel to large sequences of the movie.
Nor does it shy away from the big dramatic crises, although at times they are forced and unrealistic, even within the surreal parameters of the film. Elton's tumultuous relationship with his manager John Reid (Richard Madden) is clearly told from one side of the break-up and is pernicious to the point of implausibility. So too his relationship with his parents, and the final hallucinatory scene in the group therapy session is probably one indulgence too far, clearly allowing Elton to have the last word.
It's an interesting aspect of the film that it feels both devastatingly honest and largely untrue, which I think lends itself more to the stage than a film which, despite its disclaimers, many people will take as gospel. But as long as you're not looking for an actual biography, this is a joyous and imaginative celebration of Elton John's genius. 
Rocketman (2019) rating: 7/10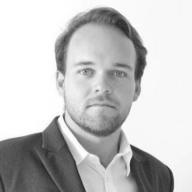 Joe is the film and TV critic for The Lincolnite. He is a Master's student at the University of Lincoln, having abandoned the sunny beaches of the Cayman Islands for the slightly colder climes of Lincolnshire to see whether he could make it as a writer. Joe graduated from St. John's College in Annapolis, Maryland in 2016, where he studied the Liberal Arts and drank far too much bad American beer.