May 1, 2019 2.31 pm
This story is over 37 months old
Swans rescued from Lincolnshire river oil dump
Experts anticipate that more sick and distressed birds will emerge over the coming days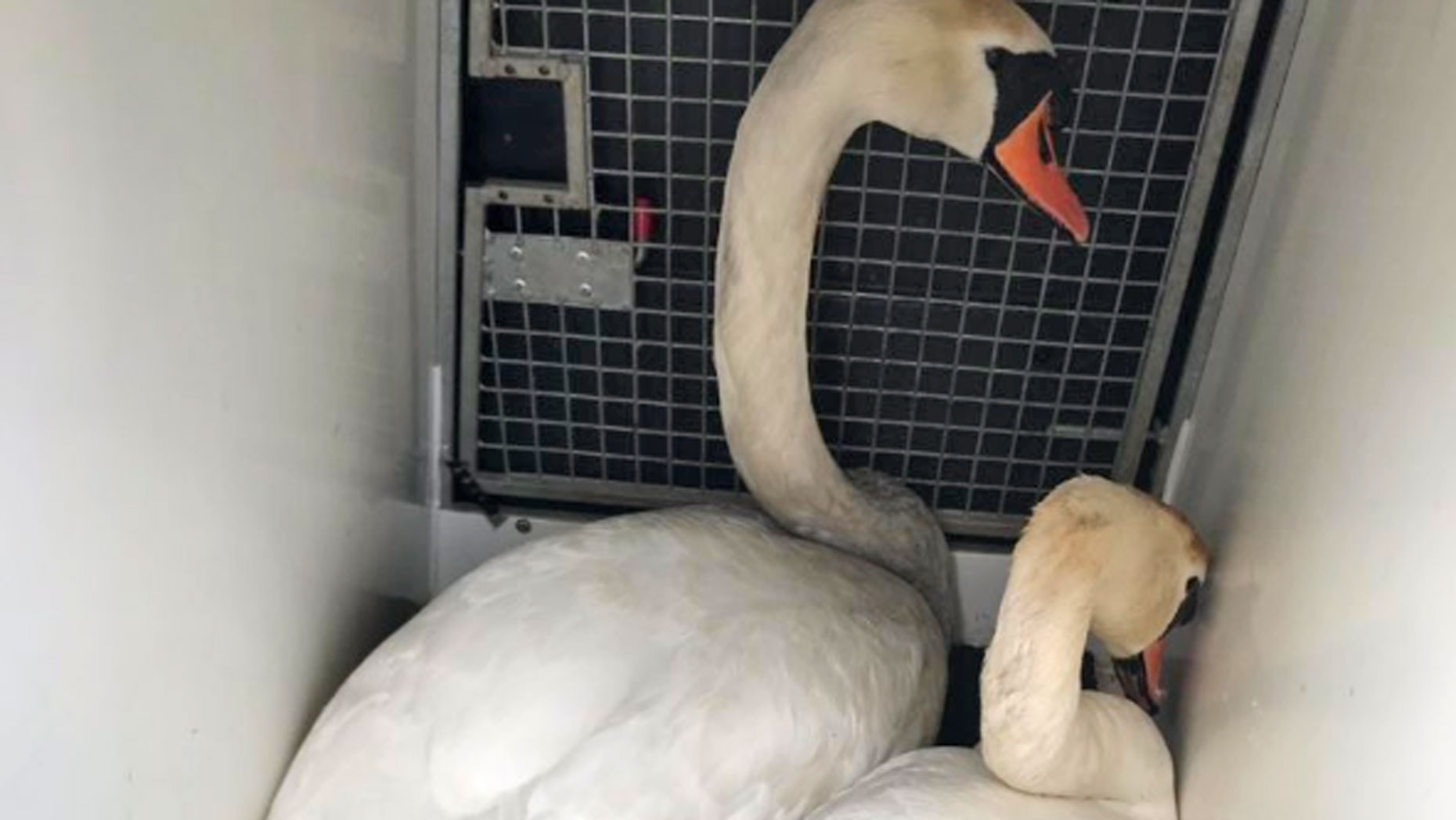 Three swans have been rescued so far from the River Welland, after at least six drums of oil were dumped into the water on Tuesday, April 30.
Around 25 swans and other birds have been wading through oil, with many covered up to their necks in the thick, black substance.
RSPCA and Environment Agency (EA) officers have been at the Deeping Lakes today attempting to rescue the swans.
So far they have managed to capture and clean up three swans before taking them to the RSPCA East Winch Wildlife Centre for treatment.
A spokesperson for the RSPCA said: "Around 25 swans have been affected. Three swans have been caught so far today and are being transferred to RSPCA East Winch Wildlife Centre for treatment.
"Many of the birds are still able to fly but we will continue to rescue as many of those contaminated over the coming days as possible."
The EA found 25 litre oil drums in the river when they were called, thought to have been dumped into the river from the bridge in Peakirk.
A spokesperson for the EA told Lincolnshire Reporter: "Our teams have used booms and boats in the clean-up and are assisting the RSPCA in rescuing and caring for a number of swans and other birds which have been affected.
"No one wants to see wildlife and their habitats suffer as a result of pollution, which is why we work so hard to prevent it, and hold to account those who cause it."
The shocking discovery was made by a dog walker, who raised the alarm after seeing the swans in a distressed state.
Lots of people were furious to see pictures of the swans covered in oil, with many calling for those responsible to clean the river.
Gavin Smith said: "It's so horrible that someone would do that, why throw them in the river which would kill fish and a whole array of other animals when you could just of left them by the side of the road?
"I know that's not what you should do with them but better that than kill innocent animals."
While Barbara Piercy wrote: "The person or persons who carried out such a thoughtless act need to be tracked down and made to help clean the poor wildlife they have tried to destroy.
"There has to be other animals damaged or killed besides the swans. I find it so sad that someone would do that to such beautiful creatures."
Experts anticipate that more sick and distressed birds will emerge over the next few days.
Any birds showing signs of sickness should be reported to the RSPCA on 0300 1234999.