May 8, 2019 10.07 am
This story is over 54 months old
Tip worker develops new cleaning tech
Doing a wheely good job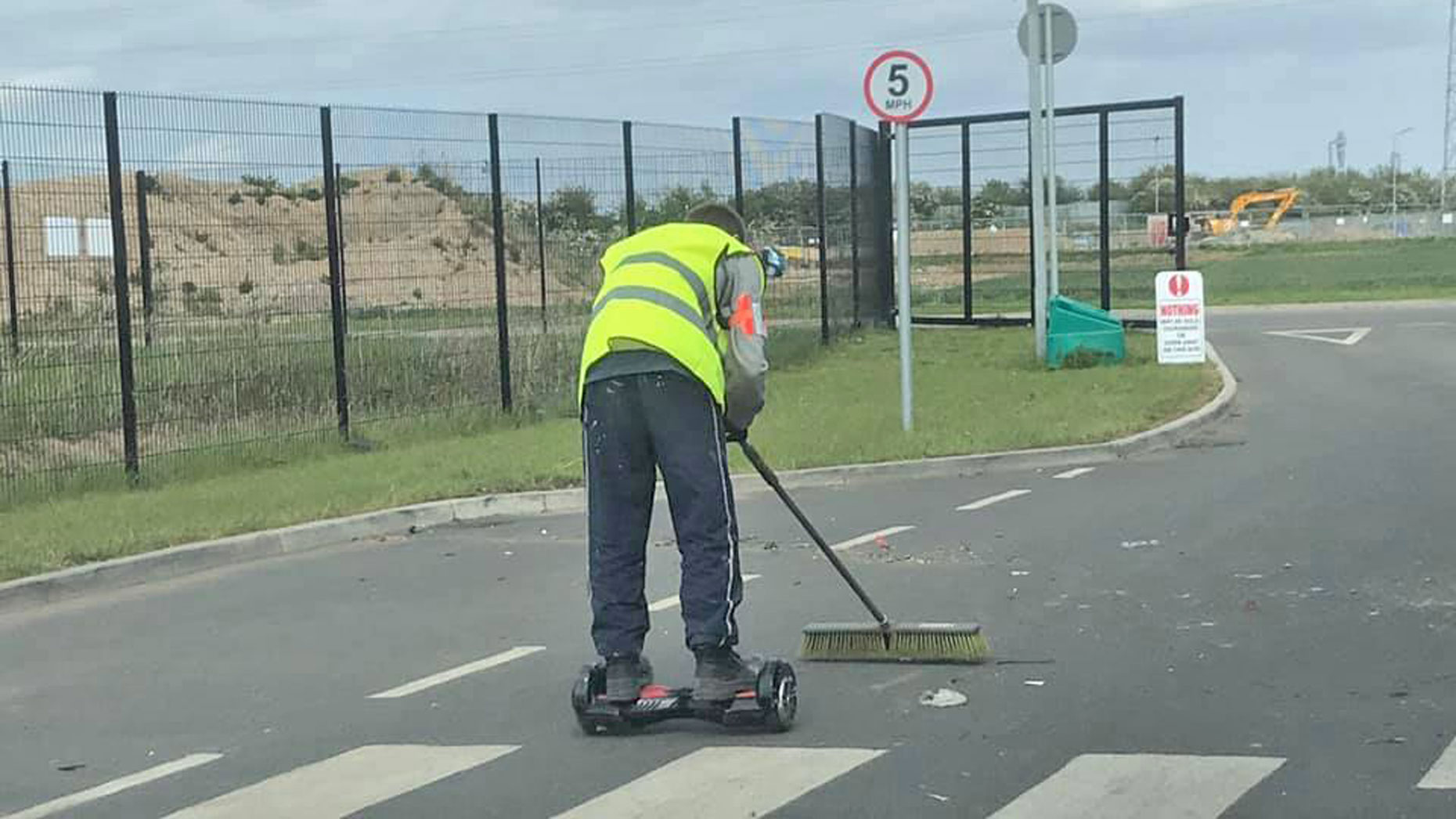 Tip workers have been brushing up on their cleaning skills in Boston.
John Gray was visiting the recycling centre on Marsh Lane when he spotted a man cleaning up on a hover board.
People commented that the worker was "fairly quick" with his brush when John posted the picture on a community Facebook page.
Another person added that riding the hoverboard "passed the time in a rubbish job."
But the worker needs to be sure that he is not so quick that he breaks the 5 mph speed limit and has a brush with the law.