June 5, 2019 3.36 pm
This story is over 37 months old
Average speed cameras installed on A15 to stop dangerous drivers
If there isn't a big reduction in accidents the speed limit could be reduced to 50mph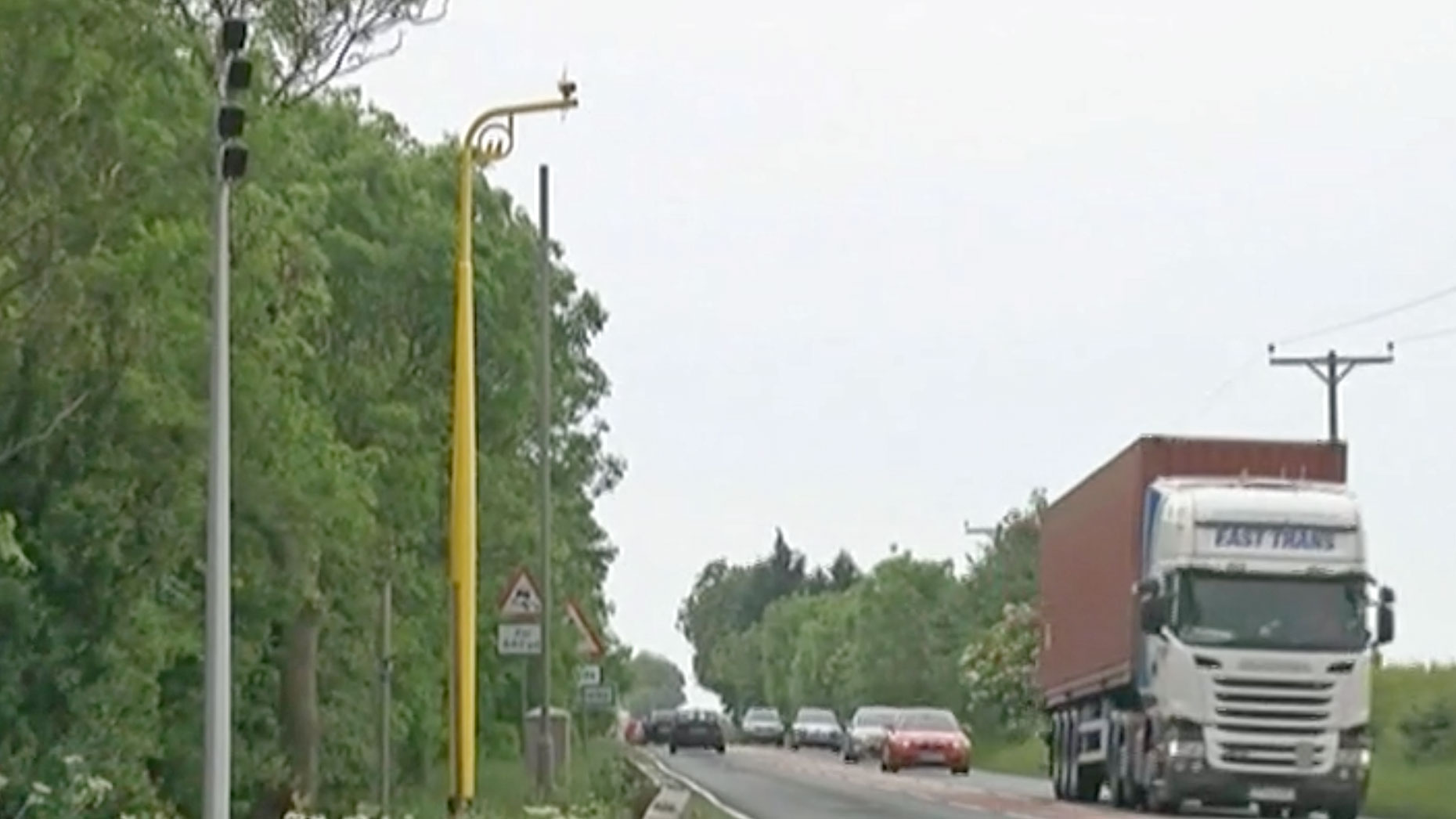 Average speed cameras are being installed on the A15 just north of Lincoln to stop dangerous drivers.
Lincolnshire Road Safety Partnership (LRSP) will replace three old cameras on a six-mile stretch the road between Caenby Corner and Kirton in Lindsey.
Tens of thousands of drivers pass through the A15 everyday, and road safety organisation believes that they will drive safer with average speed cameras.
An average speed camera works by measuring the time it takes for a car to get from the first camera to the last camera.
It will then divide the distance between those two points by the time taken to work out the average speed that the vehicle has travelled.
"We recognise that it's a stretch of road where there are a lot of accidents and even fatal collisions," said John Siddle from the LRSP.
"The average speed cameras are expected to reduce the number of crashes but if it doesn't work we would look at reducing the speed limit.
"Of course we want to keep the traffic moving with so many drivers on the A15 but we need to reduce fatal collisions."
It's a scheme which will cost between £30,000 and £60,000 depending on the ground conditions for the location of the speed cameras.
The new digital cameras will replace the ones that run off film, which are expensive to run and maintain.