June 12, 2019 10.37 am
This story is over 34 months old
Keep the Red Arrows in Lincolnshire: MoD sets deadline for Red Arrows relocation decision
The Ministry of Defence is starting to reveal the future of the aerobatic team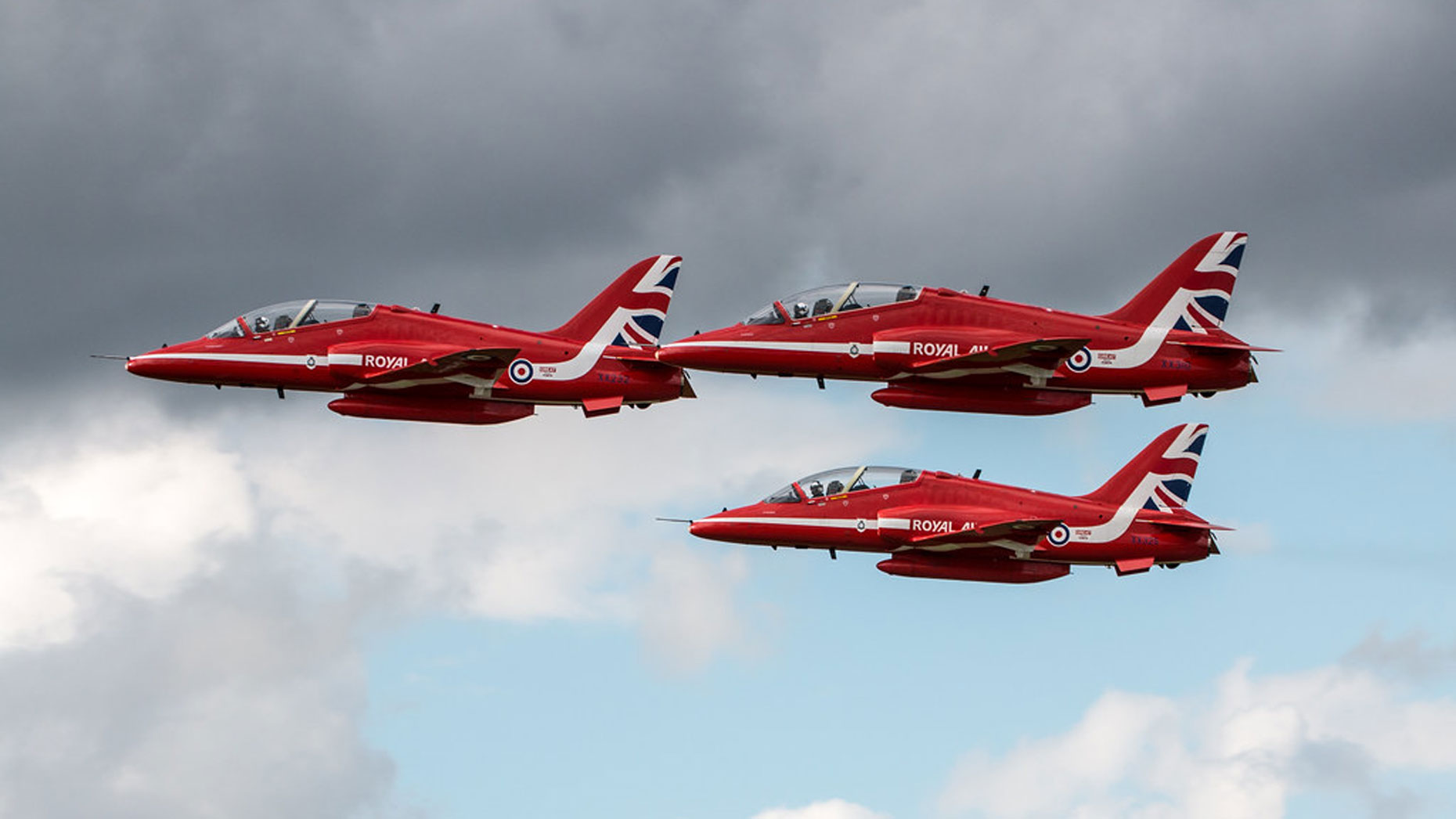 A decision on the future home of the Red Arrows will be made by the end of 2020, the Ministry of Defence (MoD) said.
The MoD issued a statement in response to a joint petition by Visit Lincoln and The Lincolnite, which recently passed the 10,000 mark for a government response.
---
Sign the petition here. It calls for the Red Arrows to be kept in Lincolnshire after RAF Scampton is closed by 2022.
---
The MoD response to the petition
"The RAF remains committed to Lincolnshire, which is one of three potential locations for basing the Red Arrows. Detailed studies are underway, the outcome of which will be publicised in due course.
"Three sites have currently been identified as potentially suitable future locations for the Red Arrows: RAF Wittering in Cambridgeshire, RAF Leeming in North Yorkshire and RAF Waddington in Lincolnshire.
"Any basing decision for the Red Arrows will depend on the availability of an area of airspace in which they can conduct their aerobatic training and the RAF is working closely with the Civil Aviation Authority (CAA) to identify suitable options. The CAA Airspace Change Process has included, and will continue to include, the opportunity for public engagement and consultation.
"As part of this process the RAF will develop options for the airspace change and undertake an initial appraisal of the impacts of the different options. A decision on a future basing option, taking into account work on both the available airspace and the suitability of the three bases identified, is expected to be made by the end of 2020.
"The Ministry of Defence recognises the historical significance of particular sites, including Scampton, and will work with new owners to deliver a long-term sustainable solution for preserving their important heritage.
"Comprehensive local authority engagement will explore the heritage issues and the variety of alternative options for which the vacated site may be used. These discussions will include consideration of the future of the Station's Heritage Centre.
"Under current plans, there will be significant RAF investment in the Lincolnshire area, with several hundred additional service personnel and their dependants arriving at RAF Cranwell, RAF Waddington and RAF Coningsby over the next five years.
"In addition, a number of civil service and contractor posts will be created in order to support the development of these core sites."
---
A delegation of key businesses, organisations and politicians from Lincolnshire recently visited the Houses of Parliament to put pressure on the government and make a case for keeping the Red Arrows in the county.
Lydia Rusling, CEO of Visit Lincoln, said: "The response from the MoD is very encouraging for us. It is however important to continue the momentum that we built for the campaign.
"We will be working with all the businesses and organisations involved to formulate a reply to the government and continue making our case that Lincolnshire is and should remain the home of the Red Arrows."