June 28, 2019 5.13 pm
This story is over 53 months old
Local Democracy Weekly: Recovering Wainfleet
The village is recovering from devastation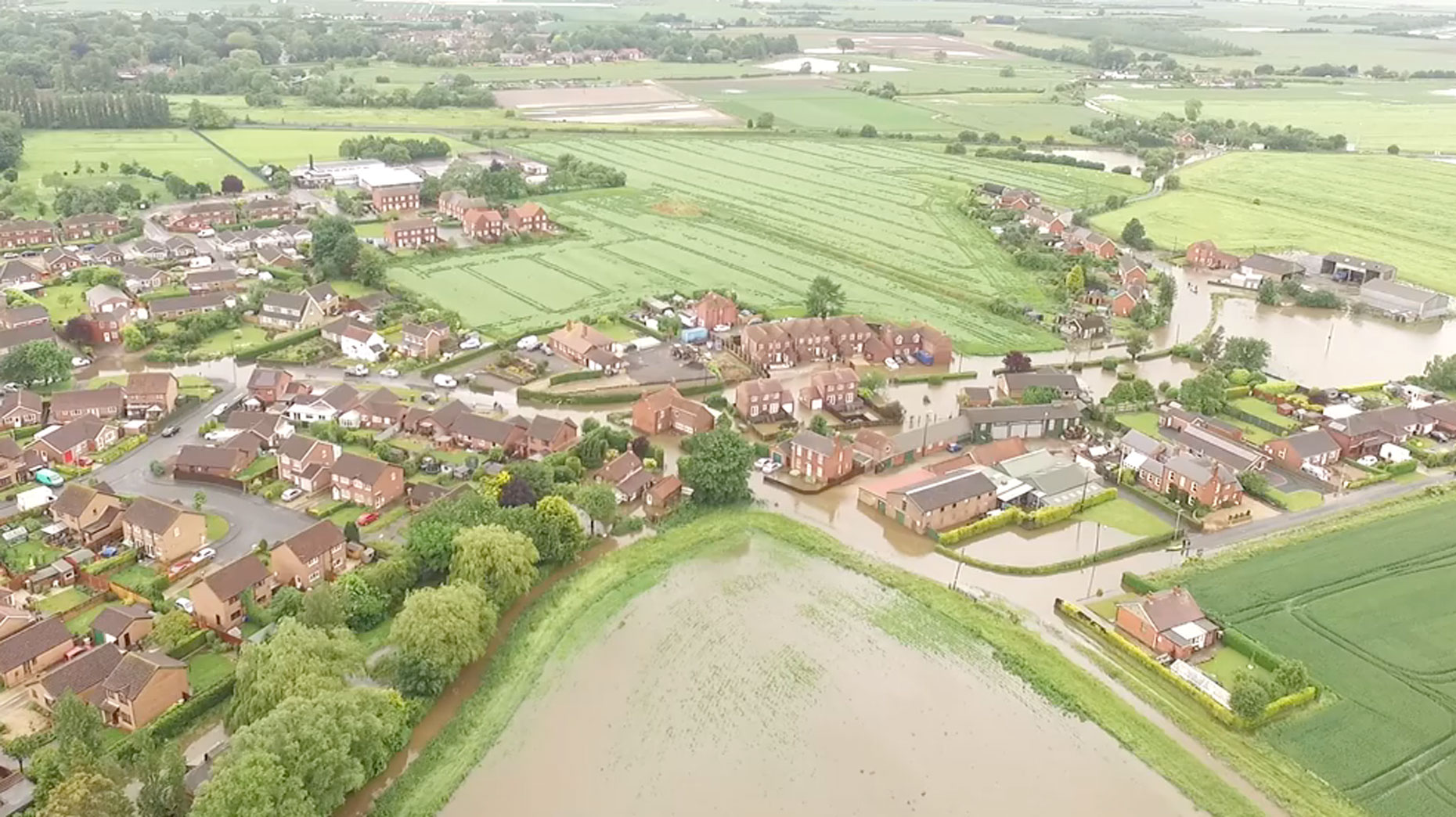 As the temperatures soar and the rain clouds part, the fallout from flooding devastation in Wainfleet begins.
A heavy rain spell coupled with the collapse of a seemingly safe river embankment led to hundreds of homes being evacuated in the village earlier this month.
While families are now rebuilding their lives and looking to put this month behind them, questions still hang over the floods.
Why did the breach on the River Steeping happen and what can be done to prevent it from happening again?
Lindsey Marsh Drainage Board said they had warned the Environment Agency about the risk of a breach on the River Steeping for the past eight years.
The Environment Agency, which is responsible for maintaining the river, is expected to put in place permanent repairs. It defended its response to the flooding.
It said the heavy rainfall was "unprecedented" and reassured residents that permanent repairs will be put in place.
But, the response from the local drainage board that it has been "banging the drum" about the river raised further questions.
Meanwhile, Lincolnshire County Council leader, Martin Hill, earlier this week promised an independent review into the devastation.
He wanted to "reassure" residents that the authority will look into how the village can be protected in the future.
The authority had a £96,000 underspend on its flood management budget last year due to just 21 incidents being reported.
That has since shot up to 40 in the last two weeks and has shone a light on how areas in the county are protected from extreme weather.
Ashley Dolman, 29, is one of those people who want the reassurance that everything will be done to protect him and his family in Wainfleet.
Mr Dolman said the floods "absolutely devastated" his family home.
He said: "All we want to hear is how they will prevent the River Steeping from bursting its banks in the future."
Those residents wishing to air their views over the handling of the flooding will be able to at a public meeting at Coronation Hall on July 4 at 5.30pm
SUBSCRIBE TO LOCAL DEMOCRACY WEEKLY, our exclusive email newsletter with highlights from our coverage every week and insights and analysis from our local democracy reporters.