June 24, 2019 5.08 pm
This story is over 30 months old
Red Arrows leader special guest at Riseholme College celebration
Around 150 students celebrated the completion of their studies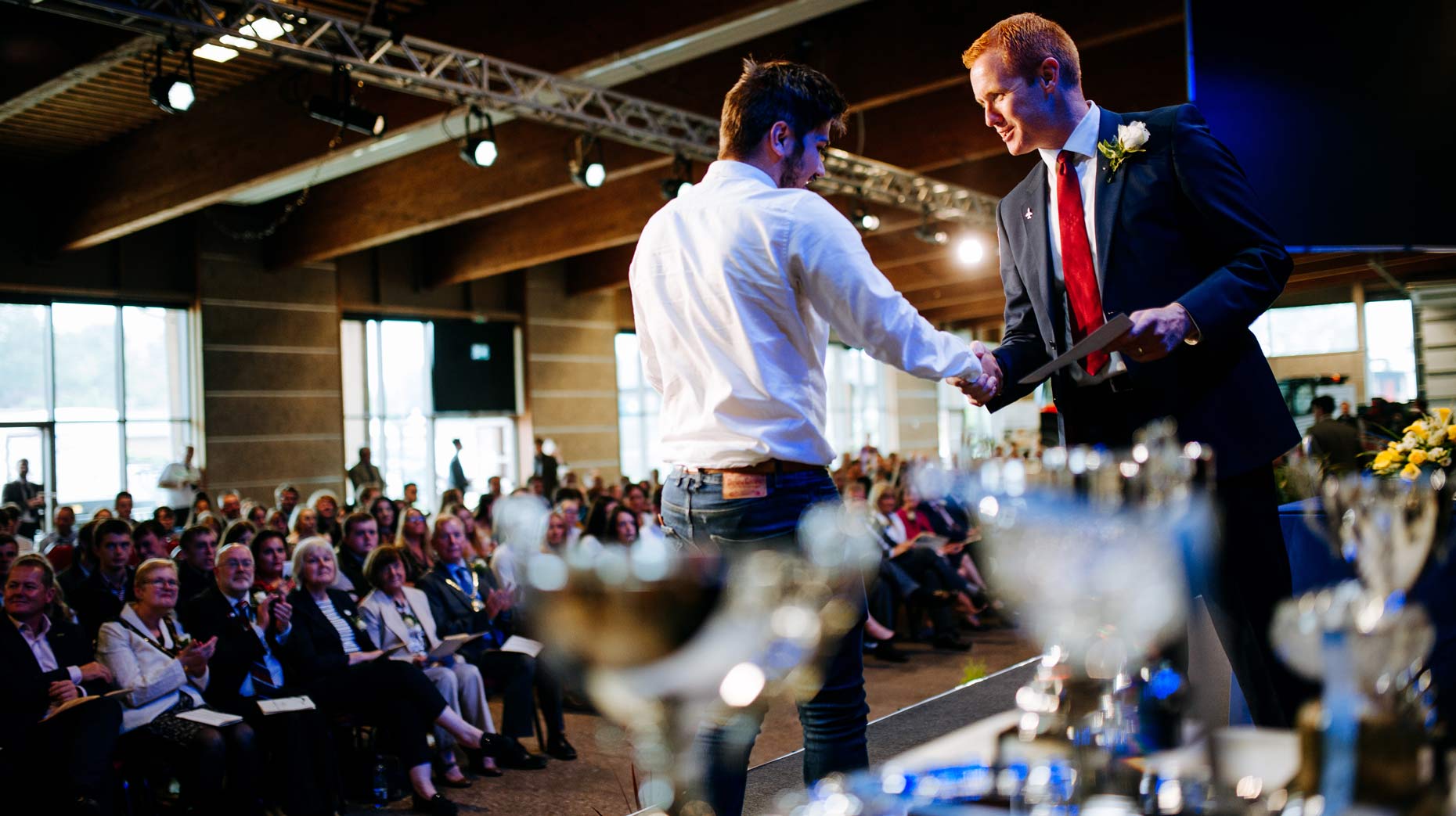 The leader of the Red Arrows was a special guest as around 150 students celebrated the completion of their studies at Riseholme College.
A presentation event was held during the afternoon of Monday, June 24 at Lincolnshire Showground's Epic Centre.
Martin Pert, who flies as 'Red One', presented certificates and awards to students who have studied subjects including agriculture, animal management, equine and sport.
Martin drew upon his own experience of becoming the team leader including how he doubted he would ever achieve the position but reached his goal.
He said: "You have been gifted with a unique set of life skills that you have developed here at Riseholme. You have got this far – there is absolutely nothing stopping you now.
"What you have achieved today is incredible. You should all be very proud of yourselves, but this is just the beginning.
"You will need to show hard work and tenacity when the going gets tough. Be humble and open-minded in your outlook."
Chief Executive and Principal of Riseholme College, Bill Meredith, said: "Today is a very special day for everyone associated with the college, as we celebrate the success of our brilliant students. They have all worked extremely hard to get to this point and today is their day.
"Congratulations to all you students. Enjoy your moment in the spotlight. You should all be very proud of yourselves for what you have achieved so far and I wish you all the very best for your future careers or continuing education."
Agriculture student Elliott Leeper delivered a formal vote of thanks on behalf of the Student Association before Chair of Governors Alan Menzies closed the event.