July 12, 2019 4.49 pm
This story is over 51 months old
17,000 fish released into River Witham after devastating pollution
Damage was caused when Ammonia entered the River Witham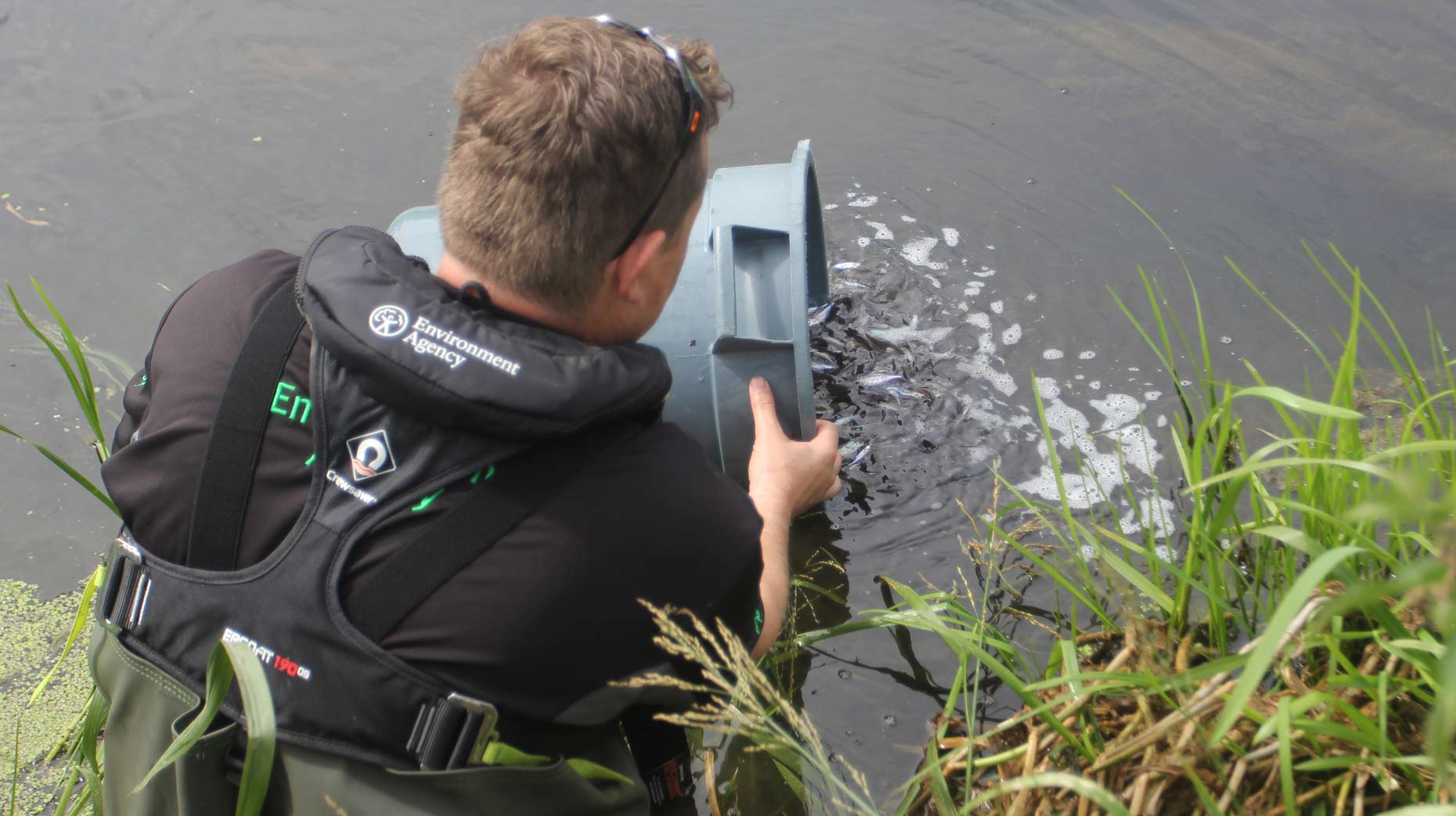 A further 17,000 fish have been released into the River Witham to help it recover from what is believed to be the worst river pollution ever recorded in Lincolnshire.
A total of 91,000 fish, as well as around 1.5 million larvae – have now been restocked into the river.
As previously reported, the company responsible for the major pollution in the River Witham, which killed at least 100,000 fish in March 2018, was named as Omex Agriculture Limited.
The Environment Agency previously has served a 'notice of liability' to the company based in Tupholme, under the Environmental Damage (Prevention and Remediation) Regulations 2015.
The agricultural and fertiliser company had to submit proposals for repairing the environmental damage caused when Ammonia badly affected the river and its ecosystems from Bardney to the Wash.
The Environment Agency confirmed it is still liaising with Omex over the proposals they submitted about what action they plan to take to repair the damage.
Restocking fish
The last round of restocking took place in May when 34,000 roach and bream were placed back into the river.
All the fish were bred at the Environment Agency's national coarse fish farm in Calverton, Nottinghamshire, before being transported and released into the river by fisheries officers.
The restocking will help restore the river to its natural, healthy state.
Darren Randall, fisheries officer at the Environment Agency, said: "Last year's pollution had a devastating impact on the Witham and its wildlife, but we're doing all we can to help return it to its former glory.
"A river can take years or even decades to recover from such a serious pollution, but reintroducing these fish will help restore its complex ecosystems and natural balance. It's just one way we're working to protect and improve the environment for people and nature."