July 15, 2019 1.30 pm
This story is over 29 months old
A victorious weekend for cricket in Lincolnshire
Heckington and Revesby were among the Lincolnshire winners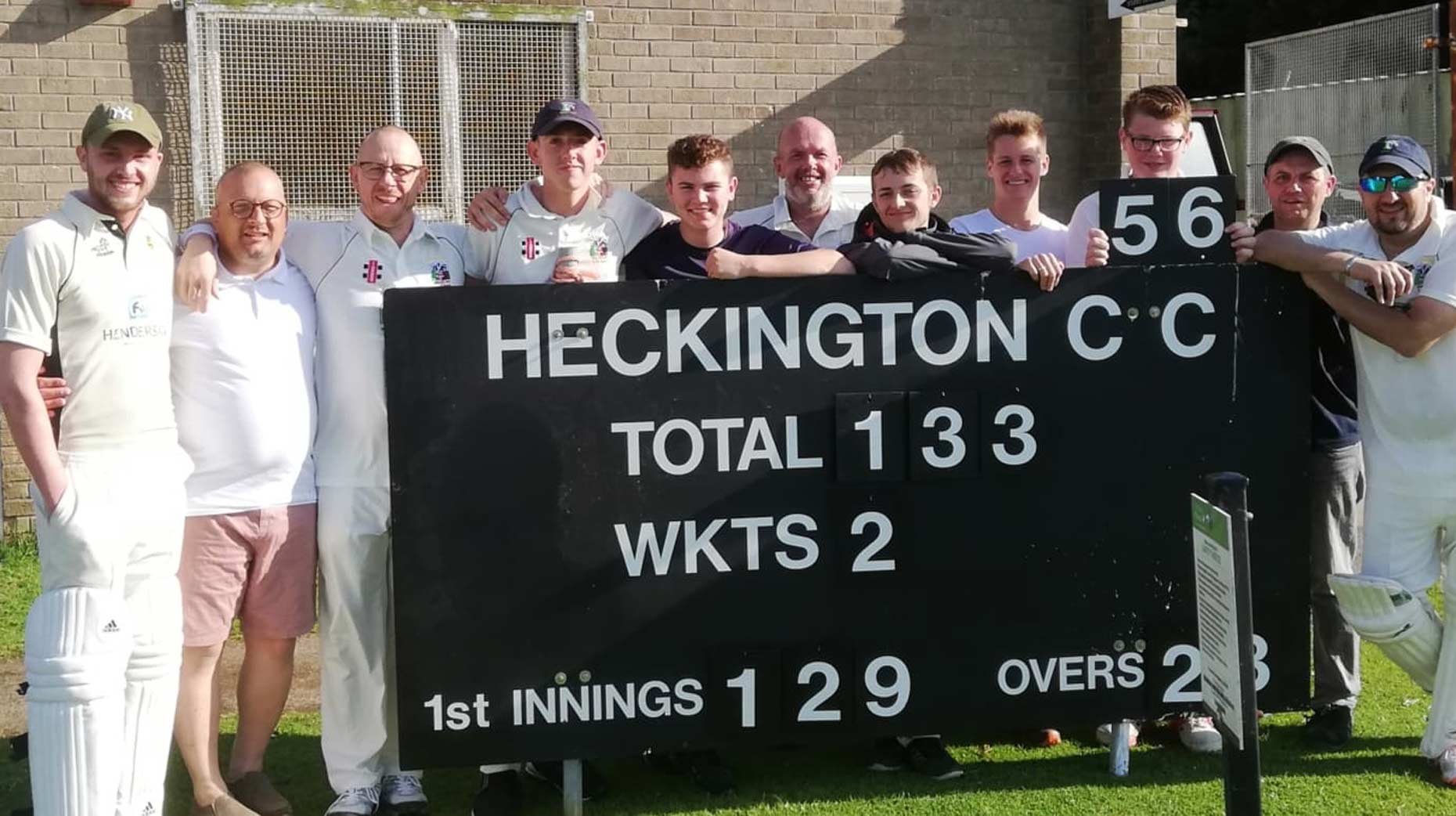 Heckington Cricket Club claimed an eight-wicket home victory over second-placed Waddington on the same day England were crowned world champions.
In Lincoln & District Cricket League (Division 3), Robbie Townsend scored 56 not out as Heckington chased down Waddington's total of 129.
At the same time an unforgettable conclusion saw England beat New Zealand with a dramatic super over victory at Lord's.
In the clash in Lincolnshire, Waddington lost the toss and were put in to bat on a wet pitch. Waddington slipped to 73/7 before Elliott Vinden and Matthew Foster came together with 26 and 24 runs respectively.
That put Waddington over the 100 mark before the visitors finished their innings on 129 all out in the 37th over.
Jonathan Twelvetrees was the pick of the bowlers for Heckington with five wickets, and conceding just 51 runs, from his 10 overs.
As the sun shone on the pitch and dried out, Heckington made good use of the improved conditions on their turn to bat.
Robbie Townsend scored 56 not out and Ben Wooster added a further 23 runs as Heckington secured victory with a score of 133/2 in 24 overs.
Waddington's James Husband and Vinden took the two wickets, conceding 29 and 16 runs respectively.
After the match Waddington captain for the day Aidan Shaw said: "It was great to see 22 guys out there, playing and enjoying the game, despite the Cricket World Cup final being on the TV. Without grass roots cricket where would the national team be? Well done to all!!
"Heckington are a great bunch of lads who, like us, wanted to play the full 40 overs. We had the opportunity to reduce the length of the game but we were all there for a game of cricket."
Heckington's team captain Tony Carter added that it was a great team performance that won his side the match.
In the same division, Revesby's second team claimed a 56 run home victory over Lindum's 2nd XI.
Revesby opened the batting with Luke Odlin and Christian James producing a 43 run partnership in the first 10 overs. Odlin went on to make 92 as Revesby posted a score of 179/9 from their 40 overs.
Stand-in captain Ian Roberts (19), Tom Sewell (15) and Gordon Lane (14) were the other Revesby batsmen in double figures.
In reply, Lindum lost early wickets before Jacob Hughes-Pickering hit 57 runs. Lane, Sewell, Richard Tonge and Paul File took wickets at regular intervals. Revesby wrapped up their victory with two wickets in the space of two overs – wicketkeeper Christian James took catches off the bowling of Annie Roberts and Will File.
Gully Cricketers suffered defeat at Bracebridge Heath. After batting first Gully Cricketers made a respectable total of 162, with Kalyan Peddada (45), Chirag Ahir (21), Pravin Bayaskar (33) and Rahul Garg (22) all making key contributions.
The hosts' key player Samansiri Hannadige inflicted the most damage by taking 4 wickets in five overs for just 16 runs.Hannadige then opened the batting for Bracebridge and continued his onslaught with 63 runs from just 43 balls.
Cook, Bradley and Stringer also chipped in to take Bracebridge Heath to their target in just 20 overs. Kashif Butt was the most successful bowler for Gully Cricketers with three wickets.
In the division's other match on Sunday, Rustons claimed a home win against league leaders Carholme. Carholme finished on 114/8 from 32 overs, but Rustons came out on top with a total of 115/6 in just over 30 overs.
For the full results in the Lincoln & District Cricket League (Division 3) click here.
---
Are you a cricket club looking to include your report on The Lincolnite? Get in touch with [email protected] to submit your details.