July 16, 2019 1.16 pm
This story is over 52 months old
Leader "marginalised due to age" aims to bring council together
Councillor Aaron Spencer says he now has more experience than many older colleagues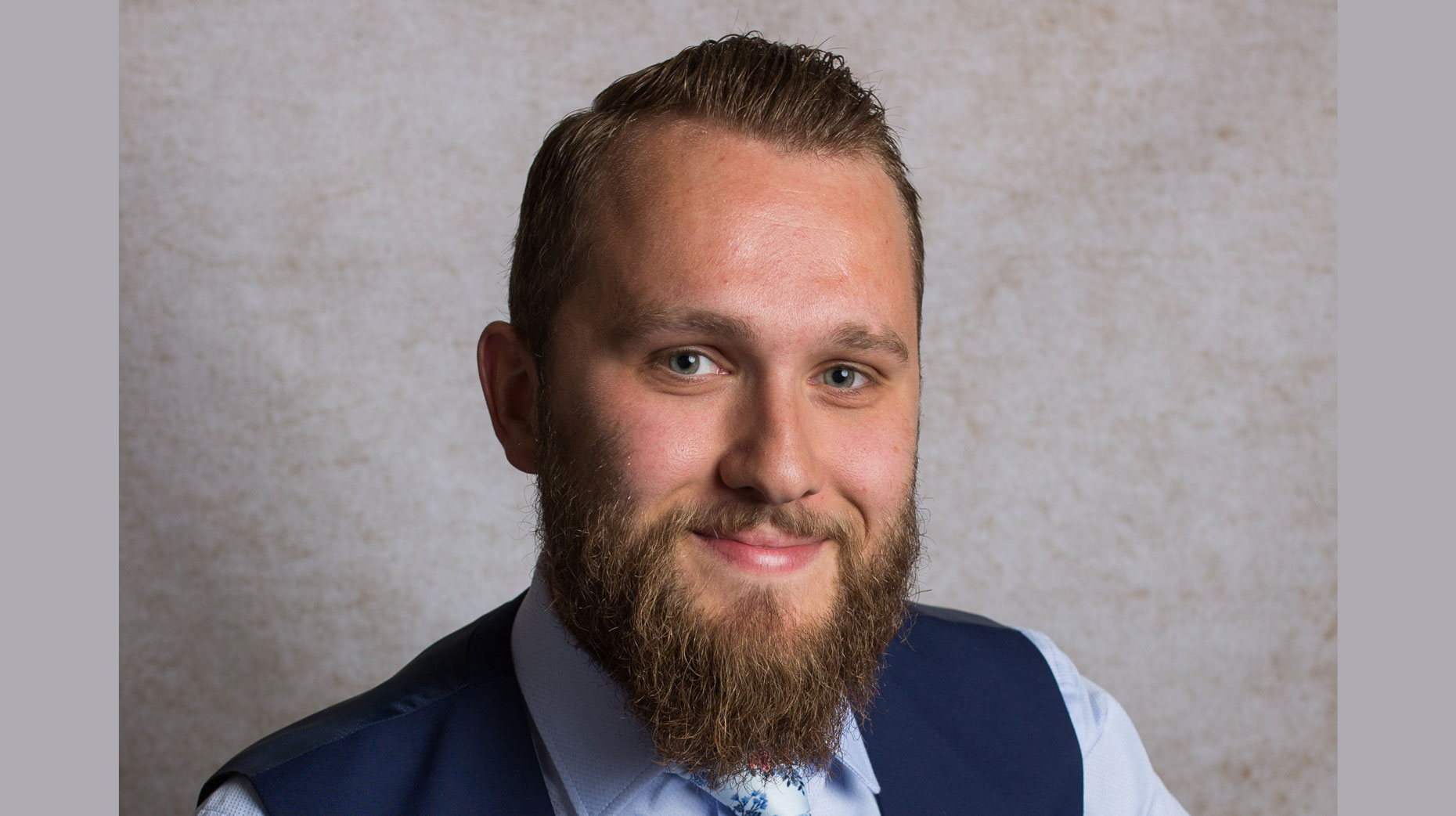 "I felt marginalised because of my age, now I want to bring the council together," says Boston's new council leader – the second youngest in the UK.
We sat down just minutes after a full council meeting, in which 27-year-old Conservative Councillor Aaron Spencer was sworn in.
He reflected on how, just a few years since first being elected, at the age of 19, he's reached the top. He is the second youngest leader behind 24-year-old Keane Duncan at Ryedale District Council.
It's not been an easy ride however, with many critical of his age and a perceived lack of experience – but unperturbed, Councillor Spencer says this is what drives him to be more inclusive.
"It's difficult, people take your virtue of your age, and I've always been up against this, they assume that by your age you're not capable, that your ideas should be marginalised," he said.
"My biggest obstacle is people assume I'm not capable of doing my job, but when you actually look at it I'm getting on for 10 years in politics, which is a lot more than most people who get into it later in life – and they're the ones saying I don't have the experience.
"It's where my desire comes from to ensure no-one is disenfranchised regardless of their party, age or gender, they have a right to have their voices heard."
Ten-years of experience
Having already spent some time involved in local politics, Councillor Spencer was elected to the Five Villages Ward in 2011. In 2014, he took on the finance portfolio and in 2017 he was elected to Lincolnshire County Councillor to represent Boston North.
Educated at Spalding Grammar School and Boston College, his roles include car salesman, band frontman, Youtuber and entrepeneur.
His latest venture sees him and a partner taking a virtual reality gaming system to events under the company Get Together Gaming.
"I started off very young, very inexperienced. I got thrown in at the deep-end when I got given the finance portfolio role," said Councillor Spencer.
"But I've learnt a lot, I have an ability to talk on my feet which really helps – the gift of the gab I think people say, or those who disparage me might say I'm just gobby!'.
Ultimately, I want to use that ability, I communicate with people and I think that's what a leader needs to do.
"It's quite daunting when you stand up at full council for the first few times, but as I say, just because I'm 27 and leader of the council I've actually had more experience talking across the chamber than most people in that room have.
"I don't find it difficult now, if you give me something to talk about I'll talk forever."
"I have a right for my voice to be heard"
Councillor Spencer is critical of those who put age next to experience, accusing them of closed-minded behaviour and cutting off people's voices.
He believes instead performance should be the key marker.
"People in politics were saying 'you're only 20, what do you know?' Well, last time I checked I had a right to vote at that age, I should have a right for my voice to be heard.
"I don't know who the arbitrary decision-maker is for who is experienced enough."
He said he was "quite happy to have my decisions criticised in a constructive way".
"If you're open with the decisions you're making and saying 'this is my position, what's yours? Where can we go?' That doesn't come with experience – that's a fundamental attitude towards tackling problems.
"In actuality with experience you get more close-mindedness and less desire to work with people and I plan to change that."
Uniting the council for the future
Councillor Spencer says his age puts him in good stead to lead the council into the future because he'll be thinking about his own, and potentially the next generation's.
"By virtue of my age I'm thinking about the way my decisions will effect the future, because I'm going to be there to see its effects with kids whatever.
"I'm at the right age to be young enough to notice new trends, to look aspirationally at what Boston can achieve.
"I'm not egotistical enough to think I'm always right, that is fundamental to doing the job effectively.
"If someone clings to a decision they make and assume they're always right they're going to have blind spots.
"In a lot of ways opposition members feel marginalised and having experienced that myself you create your own animosity there.
"We've got some new councillors, for who this is their first time standing as a councillor and I want to encourage them.
"If you don't give someone a job they're not going to ever be experienced enough."
---
SUBSCRIBE TO LOCAL DEMOCRACY WEEKLY, our exclusive email newsletter with highlights from coverage every week, as well as insights and analysis from our local democracy reporters.