July 5, 2019 4.42 pm
This story is over 52 months old
East Midlands Trains timetable switch to avoid strike disruption
Strike action is planned over three Saturdays this summer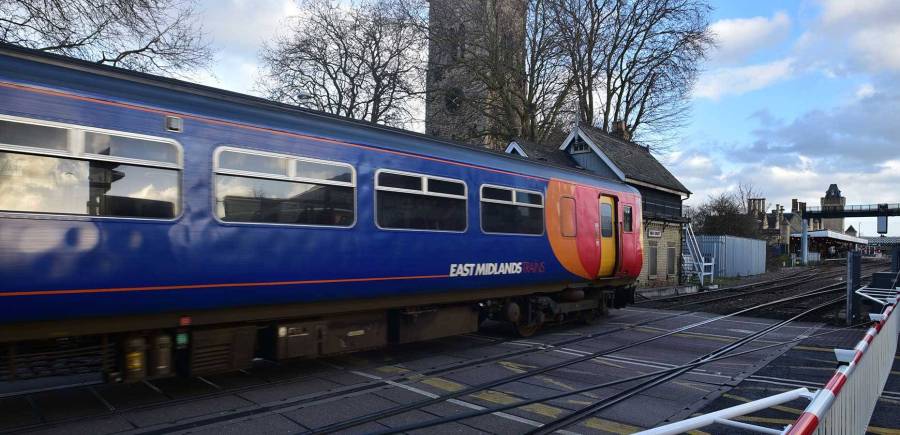 East Midlands Trains is finalising plans for timetables to cope with RMT's industrial action over pay discrimination and contract issues this summer.
RMT (National Union of Rail, Maritime and Transport Workers) members working as Senior Conductors on East Midlands Trains, which serves Lincoln and other areas of the county, will be taking strike action at the end of July and the beginning of August.
A timetable will be published over the next few days, including any impact on Lincoln services – keep an eye online here for updates and information.
RMT said the dispute is over East Midlands' trains failure to bring a meaningful resolution to its members' concerns over discrimination and contract issues.
The union believes the only way to get management to seriously address the concerns is to take industrial action. Members have been instructed not to book on for any shifts that commence between 12.01am and 11.59pm on Saturday, July 20 and 27 and Saturday, August 3.
East Midlands Trains said it is still aiming to run a good service on these days. It said services to and from London are not impacted by the action at all and will run to the planned timetable.
However, the strike action will affect senior conductors working on the train operators' local routes. East Midlands Trains is confident it will still be able to run a good timetable for customers on its local routes.
Adam Piddington, Customer Experience Director for East Midlands Trains, said: "We're really shocked that the RMT is planning this action.
"The fact is that these same contracts have been in place for six years, and were introduced in full agreement with the RMT, so it's puzzling as to why these issues have now been raised.
"Our customers expect us to run reliable train services seven days a week, including Sundays, and of course the contracts we have in place with our employees reflect that.
"However we are always happy to listen to feedback from our employees on their contractual terms and conditions.
"We are now working on our timetable plans for the affected days but are confident that we will be able to run a good service for our customers."
Mick Cash, RMT General Secretary, said: "East Midlands Trains lack of commitment to deal with our concerns over contractual issues such as compulsory Sunday working, wage discrimination and other issues is a total disgrace.
"As a result RMT, following a strong mandate, and after listening to our representatives, has been left with no alternative but to take strike action in order to make the company take the issues seriously.
"The union remains available for talks but no one should underestimate the resilience and ‎determination of our EMT members to see justice."