July 18, 2019 11.30 am
This story is over 29 months old
Lincoln inmates smash gruelling million metre gym challenge for charity
Around £700 was raised for charity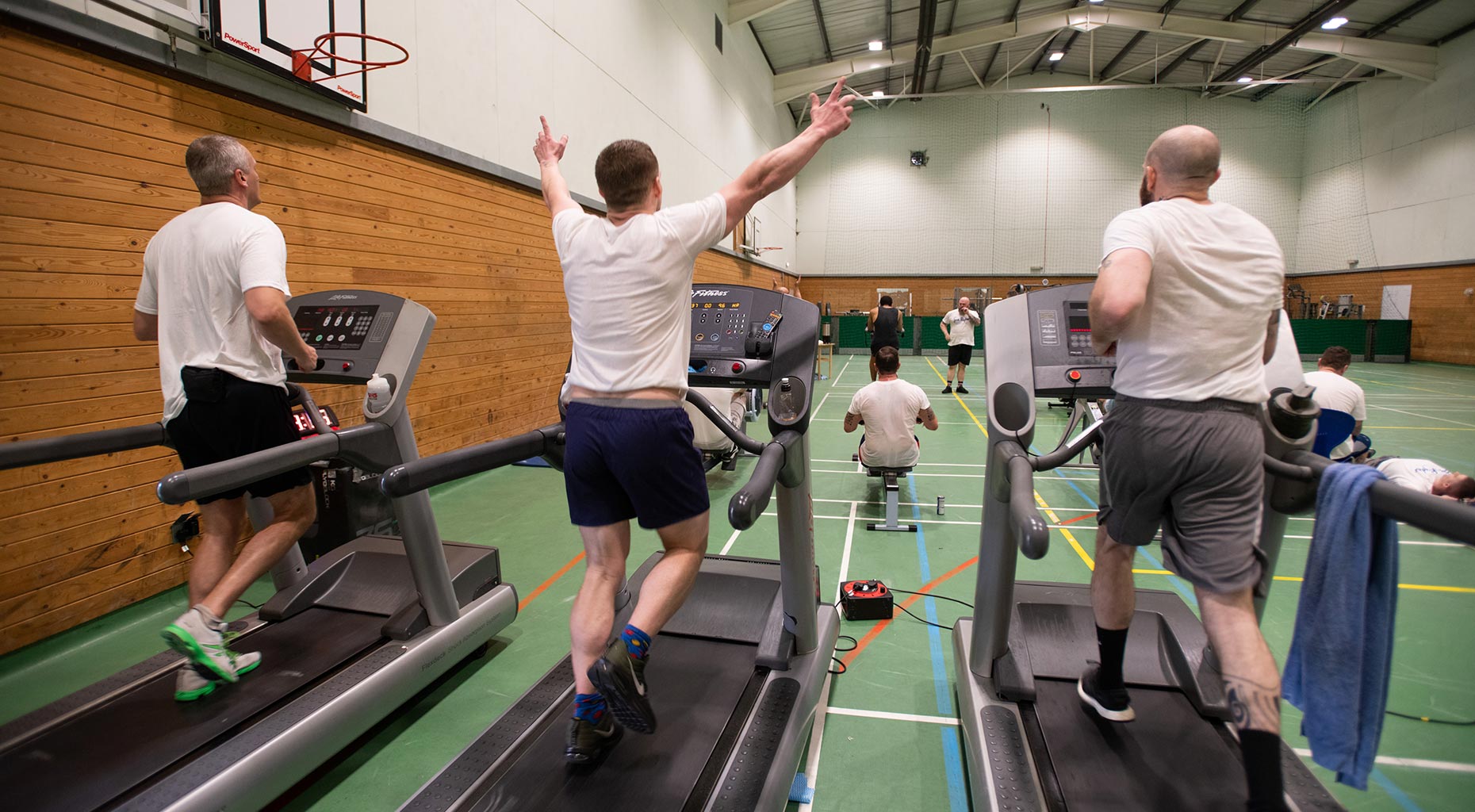 HMP Lincoln was filled with enthusiasm and determination as prisoners completed a gruelling million metres challenge on treadmills, exercise bikes and rowing machines.
11 prisoners from different wings in the country, including a few from Lincolnshire, and two prison staff – PESO Ian Clarke and PEO Nik O'Malley – took part in the event between 8.15am to 4.15pm on Wednesday, July 17.
The challenge, which totalled around 621 miles, was done using three treadmills, three rowing machines and three exercise bikes to raise money for the Lincoln branch of charity Sue Ryder.
Ian Clarke, who organised the event, has worked as Physical Education Senior Officer at HMP Lincoln for four years and in the prison service for 18 years.
He told The Lincolnite: "The lads put in maximum effort and were committed and dedicated to the cause. The biggest thing was their enthusiasm to keep going.
"Normally you would expect when the going gets tough for a few to drop out, but they all kept going and helped each other.
"People often perceive them as bad lads. We know they've done wrong, but if the public could see what they've done in here, they'd think differently I think.
"The gym is an area where they can release stresses as there are a lot of lads with mental health issues and this helps them massively."
Prisoner Singh, who took part in the challenge, added: "It has been tough. I didn't think it would be easy. They are a good bunch of lads here, everyone was egging each other on and there was plenty of encouragement. All of them were putting in as much determination as the next person.
"More than anything the body was saying I'd had enough, but the mind said to keep going."
Rehabilitative culture
Paul Yates, Governing Governor at HMP Lincoln, told The Lincolnite the prison does annual fundraisers, which he wants to increase to quarterly.
Around 95% of prisoners use the prison gym, which runs five sessions a week, and he believes this is a crucial tool for them.
He said: "To use the gym they have to engage in nutrition and healthy eating. It's very popular and a big behavioural control tool.
"It improves health mentally and physically, gets them working together as a team and has the feel good factor of raising money for charity and putting back into the community and also getting rewards from us. I'll be writing to them all a personal thank you letter.
"If they break the rules we will always deal with them robustly. I am creating a rehabilitative culture as it reduces re-offending. Punishment has a role, but repeated punishment can make it worse. Positive activities like this can help the prisoners, taking responsibility for what they do and giving something back to the community."
Charity fundraiser
Around £700 was raised including £500 between the prisoners, although the final total is still being confirmed.
Sue Ryder's Deacon Road shop manager Kerry Goodliffe and assistant manager Jane Prescott said: "It has been a pleasure to watch how they've thrown themselves into it and embraced it and the motivation they gave each other.
"Massive thanks from Sue Ryder for the money they've raised. The shop is also looking for volunteers so pop in or call 01522 568897."