July 15, 2019 4.48 pm
This story is over 29 months old
Lincolnshire amputee moving into adapted home after horror crash
Bought with compensation money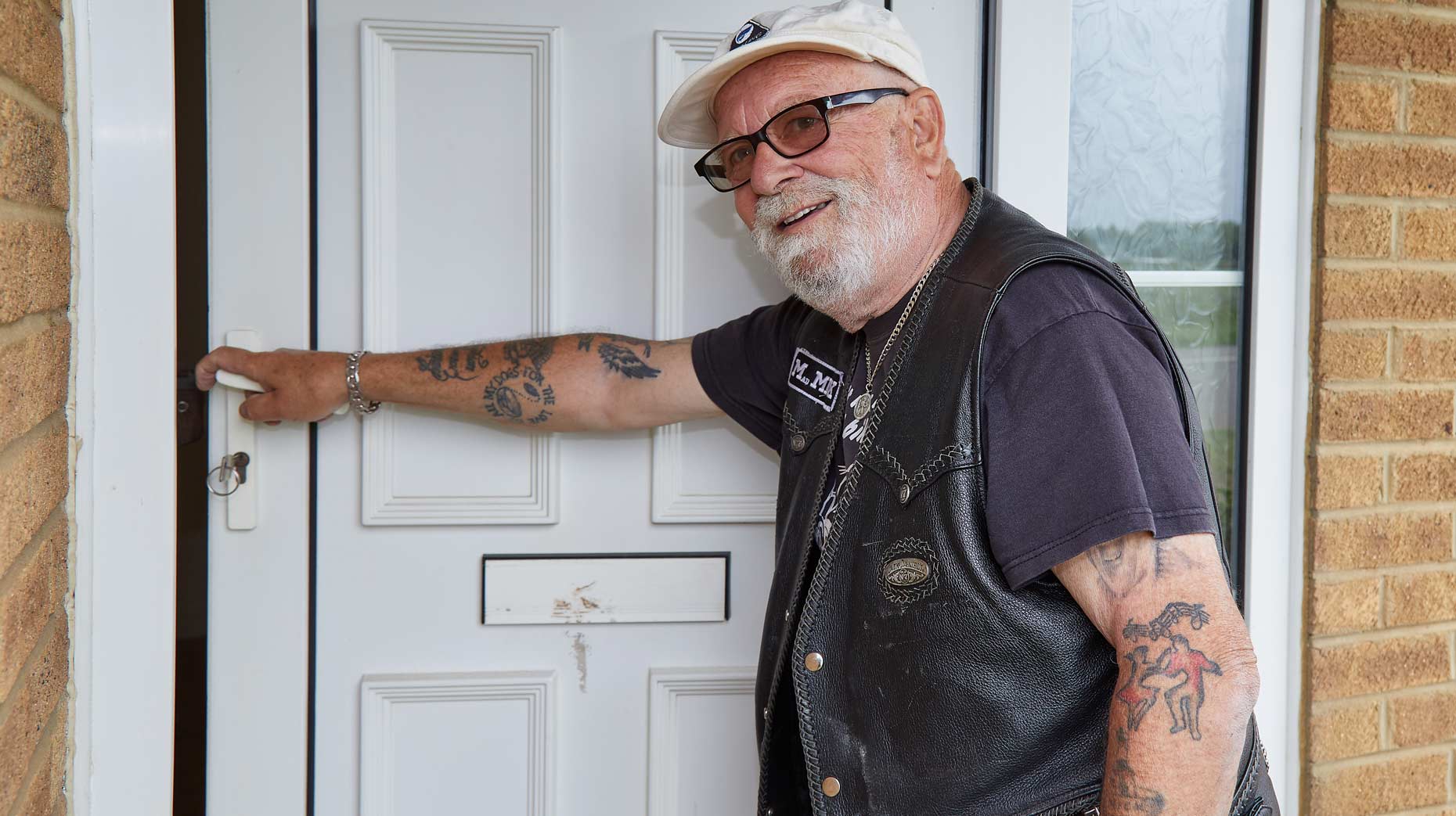 A wheelchair-bound pensioner from Lincolnshire has bought an adapted bungalow with a six-figure compensation from a horror crash which left him needing his leg amputated.
Michael Jackson, 72, from Langtoft, saw his life change forever during a charity motorbike ride through the village on September 24, 2017.
When he approached a crossroad, a car is said to have failed to stop at the junction, smashing right into him. Michael was rushed to Peterborough Hospital before being transferred to Addenbrookes Hospital where surgeons battled over two days to save his leg.
As a result of his extensive injuries Michael had to have his left leg amputated below the knee.
He said: "The front of the car hit the side of my bike and the next thing I knew I was lying on the floor. I went to stand up and realised that I couldn't move my left leg. When I looked it was literally hanging by a thread."
Michael appointed Fletchers Solicitors to pursue a claim against the driver. After being awarded with a six-figure sum Michael, who now relies on a wheelchair to get around, was able to purchase an adapted bungalow in his local area that will help significantly improve his mobility.
He is now looking forward to getting his life back on track and hopes he will gain more confidence to get out on his motorbike again with his friends in the future.
The former bus driver said: "I could still cry now just thinking about it. I didn't just lose my leg, I also lost a lot of my freedom. I used to love my house, but I just can't get around it anymore, so this bungalow will make a huge difference to my quality of life.
"I couldn't have got through the dark times without my friends – they really looked after me. Even now, the boys will phone me up and ask if I'm coming out on the bike, and I find it so difficult to say that I can't.
"I'm hoping I will eventually be able to get out a bit more, but in the meantime the extra space in the bungalow means that I can invite my friends over to play pool and table tennis and just be around them."