July 12, 2019 10.51 am
This story is over 29 months old
Man named and charged after smashing up bus with 'garden hoe'
He is due to appear in court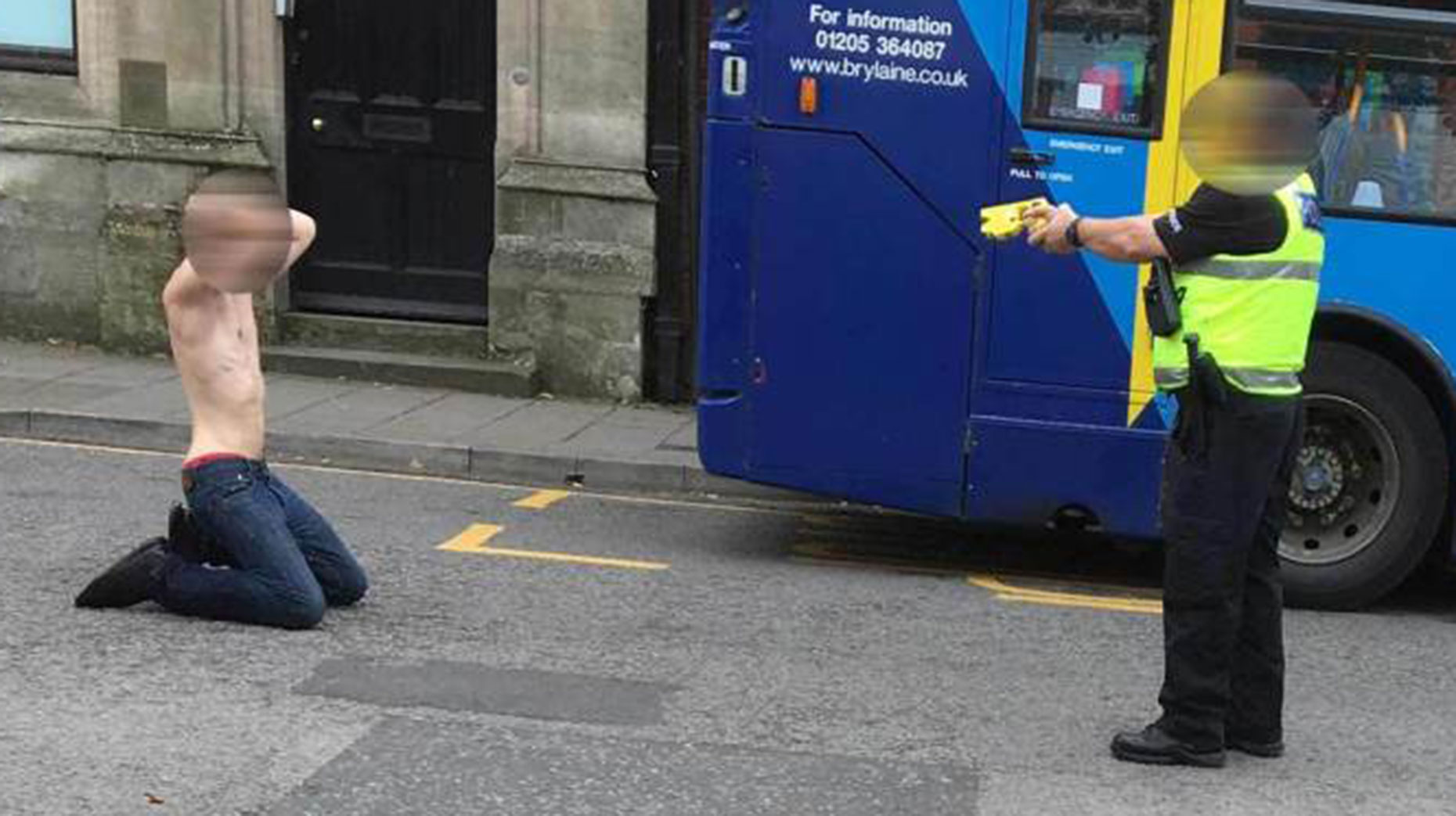 A 21-year-old man has been named and charged after allegedly attacking a bus with what was understood to be a garden hoe.
As previously reported, eyewitnesses reported that a 'half dressed man' began whacking the vehicle with a garden hoe in Horncastle Market Place on Thursday July 11.
Police were called to the disturbance at 11.27am, but they have not yet confirmed the instrument used to cause the damage.
Police have since named the man as Myles Horton from Horncastle. He has been charged with assault, criminal damage, theft and using threatening behaviour with intent to cause fear.
Horton will appear before Lincoln Magistrates Court on Friday, July 12.
Eyewitness, freelance journalist Juliette Bretan, who was at the scene, previously told Lincolnshire Reporter: "The incident was only a few seconds long – a man came running from the direction of Heron towards the buses wielding a hoe, which he smashed into the walls and window of the Brylaine bus.
"The market was quite busy at the time – a few frightened shoppers immediately ran away from the buses into the market place. The man with the hoe then began walking towards the middle of the road – the police came almost immediately with a taser drawn and yelled at him to get to his knees.
"The man was still very vocal at this point; even in the police van, he was hammering on the walls and screaming profanities.
"By then, a crowd of shoppers had assembled to watch the action as the man was driven away. Following this, the bus driver accepted passengers again and also left."