July 12, 2019 1.18 pm
This story is over 29 months old
See inside new Lincoln homeless washroom and showers
Some people have been waiting up to six weeks for a shower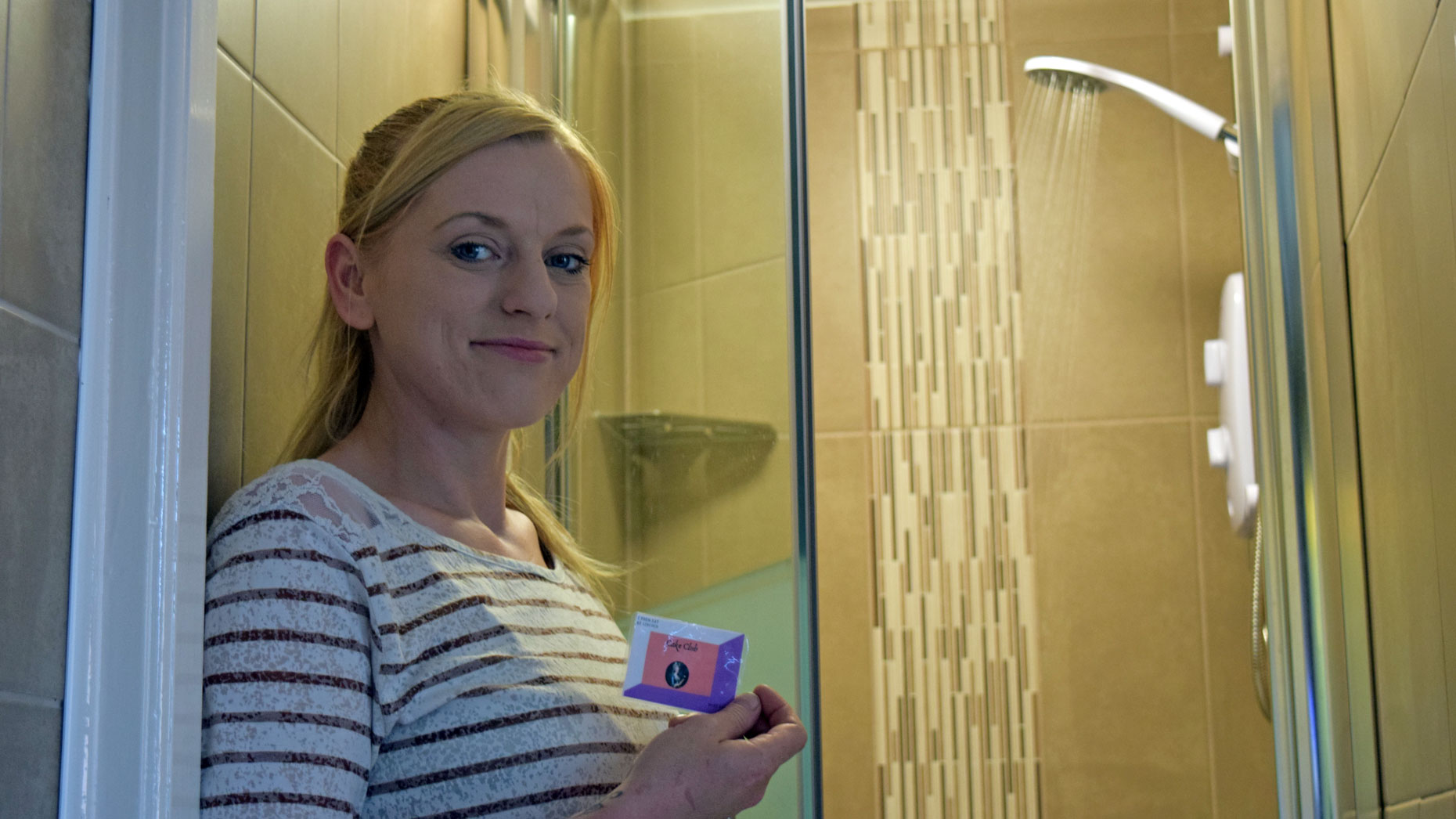 A  Lincoln charity is preparing to open a laundry and showers facility for the homeless after nearly £3,000 was raised in two weeks.
Let Them Eat Cake is officially opening the facilities at the Mint Lane Cafe on July 12, and its volunteers already have their sights set on a new goal.
The Lincolnite went for a sneak peek at the new shower room, complete with toilet and sink as well as the commercial washing machine and dryer.
It will be open every Tuesday to Friday from 9.30am to 11am and then later in the day for an hour between 2pm and 3pm.
They are also holding a raffle, with prizes including a full day's tattoo session, a food hamper, five hotpod yoga sessions, afternoon tea at Tower Hotel and plenty more.
Anyone wanting a ticket can buy a strip for £1 from Mint Lane cafe.
"There's a desperate need for something like this in Lincoln," charity volunteer Gemma Raggett told The Lincolnite. "It can make a big difference to people."
"Some people haven't been able to shower for the last six weeks so are counting down the days until this is ready to open."
All the work was done by local plumbers and electricians who volunteered their time. Money from the fundraiser went into buying the washer and dryer and stocking up on various toiletries.
Let Them Eat Cake volunteers have been making ID cards for rough sleepers and have created a timetable to ensure that everyone gets their fair share.
Anyone who would like to help manage the facilities is being encouraged to get in touch with the Let them eat cake Facebook page.
They aren't stopping with the laundry and shower rooms though, volunteers are already pushing for a new rehab centre to help people with addictions.
Gemma added: "We know just how busy Addaction is. I think that we need to build a brand new 24-hour centre to help people with substance abuse problems.
"It breaks our hearts to see vulnerable people out there on the streets. We aren't naive, we know that there are a few people who will try and take advantage."
Another Let Them Eat Cake volunteer, Charelle Smith, added: "This will be a clean sheet for people who may have been excluded from other places.
"I know so many people who are so grateful. These are basic needs but it brings so much joy to people to be able to wash their sleeping bags, clothes and themselves."