July 26, 2019 4.53 pm
This story is over 52 months old
Thousands of dead chickens dumped outside intensive farm
Deaths blamed on heatwave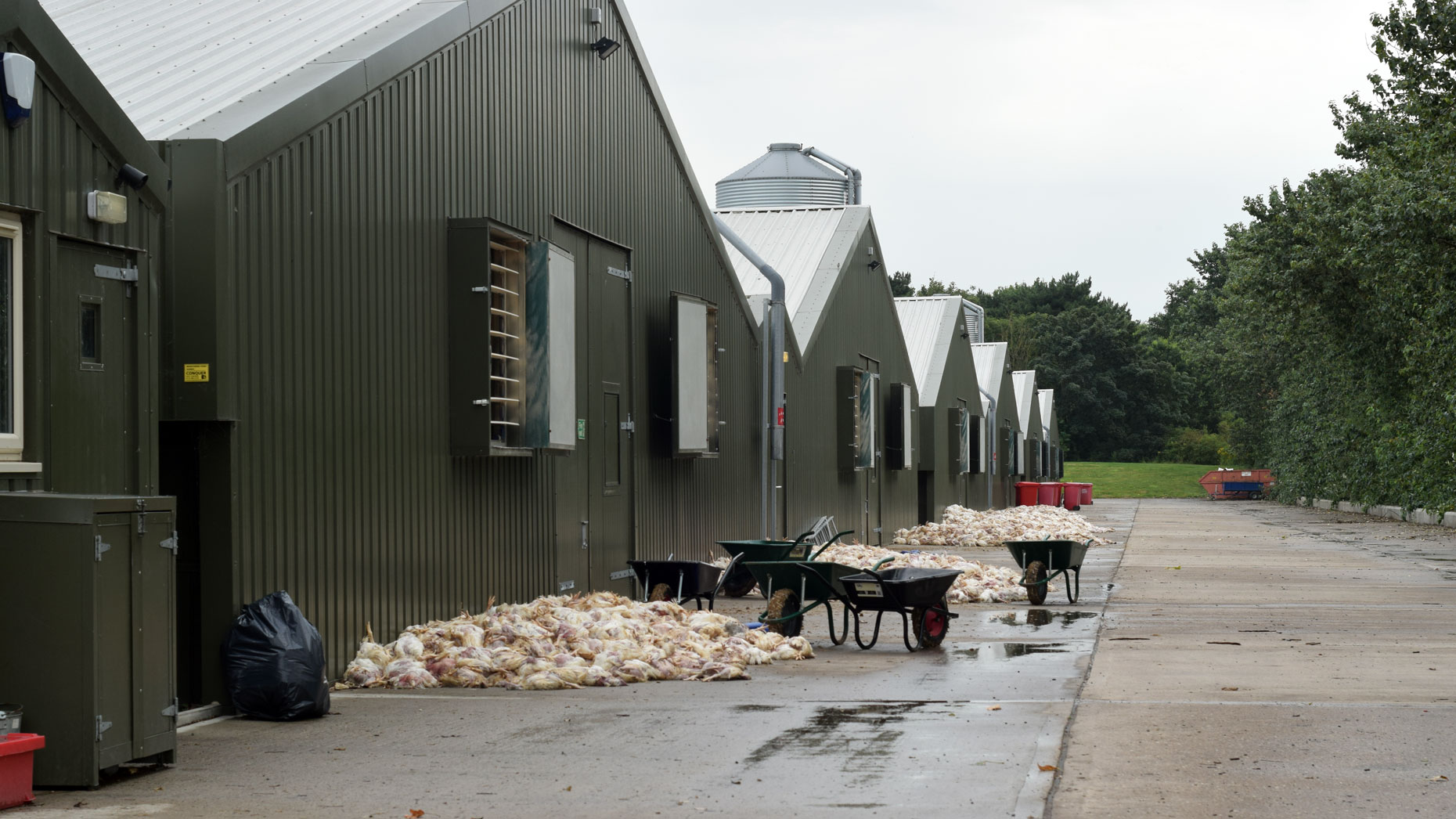 The Lincolnite can reveal that thousands of dead chickens were dumped outside of an intensive poultry farm on the outskirts of the city after Thursday's heatwave.
WARNING: Some viewers might find images in this report shocking.
Workers from Moy Park chicken farm of the A57 near Newton on Trent have been piling the carcasses immediately outside their buildings over the past couple of days.
The company is a major supplier of retailers including Tesco, Sainsbury's, Co-op and high-end supermarket Ocado, according to Animal Equality UK.
Co-op told The Lincolnite that Moy Park is not one of its suppliers.
We sent a reporter to the scene who found four piles of chickens on the front of the farm and another two larger piles around the back.
Staff quickly arrived and told the reporter to stop taking pictures and blamed the chicken's deaths on the hot weather.
They said: "We tried to do everything but there was nothing more we could do. The freak weather has done this to them, please don't turn this into anything bad."
"It has been really tough carting these animals out of the farm over the past couple of days. Animal activists don't think that we care about them, but we really do."
Moy Park farms are certified by Red Tractor, which works to ensure that any food is "traceable, safe and farmed with care."
A spokesperson for Moy Park said: "The recent high temperatures have been very challenging for many in the farming and poultry industries.
"We are working closely with our farming partners to monitor the situation and have implemented procedures to help protect our birds against the extreme heat."
Red Tractor previously told The Lincolnite that it found "breaches of standards" at some of Moy Park's farms during recent routine inspections, but insisted that it was working with the farm.
The food standards scheme made the comments after undercover activists recorded footage of chickens living in "horrifying conditions."
Animal Equality UK's video shows how baby chickens lay dead on the floor for days, many chickens suffering from leg injuries with some unable to stand.
The footage was recorded earlier this year at Saltbox, Ladywath in Spilsby and Mount farms, which all breed chickens on behalf of Moy Park.
The Lincolnite has contacted Red Tractor for comment but they have not responded at the time of writing.