A46 closed after crash near Collingham
It is affecting Lincoln-bound traffic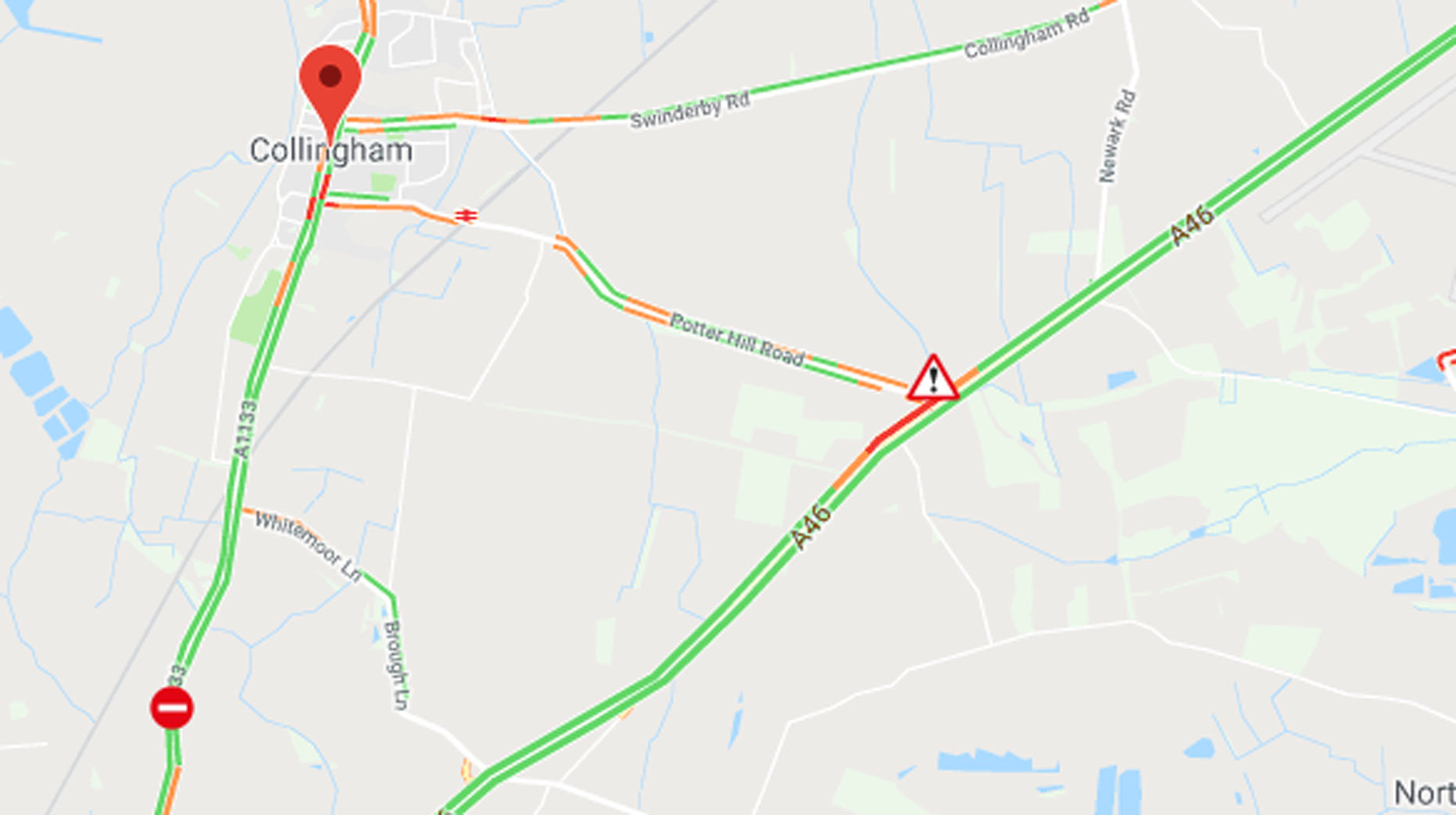 The A46 is closed affecting Lincoln-bound traffic after a crash near Collingham.
The crash involved two vehicles on the A46 Northbound near Potter Hill Road. Nottinghamshire Police were called at around 10.30am and Potterhill Road remains closed.
A car that was turning right towards Collingham was struck by a vehicle travelling from Newark direction, according to a post in the Facebook group 'Spot An Accident Around Lincoln Post It Here'.
A 36-year-old man and a woman in her 80s were taken to hospital for treatment.
Nottinghamshire Police said: "A 36-year-old man and a woman in her 80s have been taken to hospital for treatment of injuries believed not to be life-threatening or life-altering.
"Officers are currently at the scene. The road will remain closed until it has been cleared."
A spokesperson for EMAS said: "We received a call at 10.23am on August 21 to Fosse Road in Collingham. The caller reported that there had been a road traffic collision involving two cars.
"We sent two paramedics in ambulance cars and two ambulances, and one patient was taken to Queen's Medical Centre in Nottingham."