August 13, 2019 2.48 pm
This story is over 28 months old
Antique dealer sparks huge debate with latest purchase
Tigers are now a highly protected species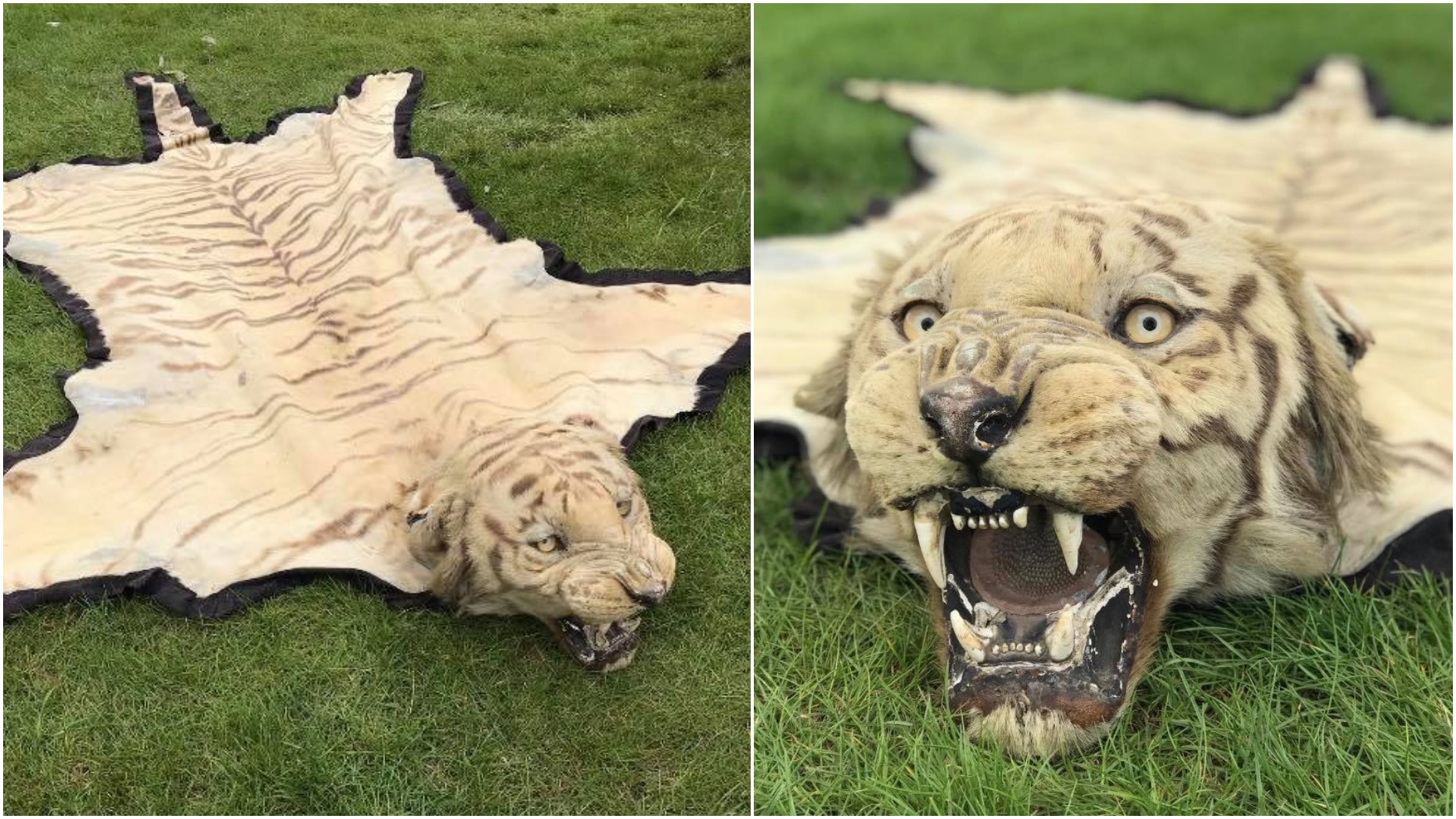 An antique dealer sparked a huge animal poaching debate after she listed a tiger skin rug from the 1930s for sale.
The owner of Mews Emporium in Spalding was forced to explain her actions on social media after saying she was "thrilled" with her latest purchase.
Lesley Goodacre owns the shop but wasn't available for comment for Lincolnshire Reporter contacted her several times on Tuesday, August 13.
It comes just weeks after the antique dealer denied racism claims when she listed a golliwog statue for sale.
Tigers are now a highly protected species but as the rug was made before 1947 it does not require a certificate to be resold in the European Union.
When Lesley posted pictures on her Facebook page hundreds still debated whether it was morally right to sell the item.
Kayleigh Williams commented: "I don't care whether it's 'vintage', it's horrendous and quite honestly makes me feel sick especially that you're so thrilled about it.
"It's perpetuating the notion that it's acceptable to kill these animals four our personal gratification and encouraging the continuing trade of such items."
Sal Vickers also said: "What are you thrilled about? That you have a dead tiger on your floor? Downright disgusting that you would even contemplate buying this.
"Let alone selling it. I will be unfollowing you with the rest of humans with hearts."
But many others also came to the antique dealer's defence by saying that it is a part of history and should be treated as such.
Guy Coomber said: "I'm going to make a guess that none of you actually saw the date?
"Would you rather an animal die for no reason or would you rather it be appreciated?"
Danny Emporio also said: "This item was killed in the 1930s between two world wars when millions of people lost their lives in a worse way than the way this beautiful creature did.
"It was ignorantly but humanely shot, conservation of a species was not even a consideration back then. Mews didn't shoot the animal but bought it because they appreciate history."
Lesley Goodacre, manager at Mews Emporium, later added to her post: "Thank you for sharing your comments with us. Tigers are such beautiful creatures and it is very sad this one is no longer with us.
"Mews Emporium is a loving family business and we are all animal lovers.
"We appreciate this is a very sensitive issue and do not in any way think poaching or trophy hunting is acceptable.
"However, sadly, this did happen in history and this piece is over 90 years old so we are allowing it to be appreciated.
"We understand everyone has different opinions and a right to be heard so please do feel free to share them, positive and negative, like others, we do read them all."