August 19, 2019 11.35 am
This story is over 28 months old
Climate protesters block bank and call for boycott
Police officers blocked them from entering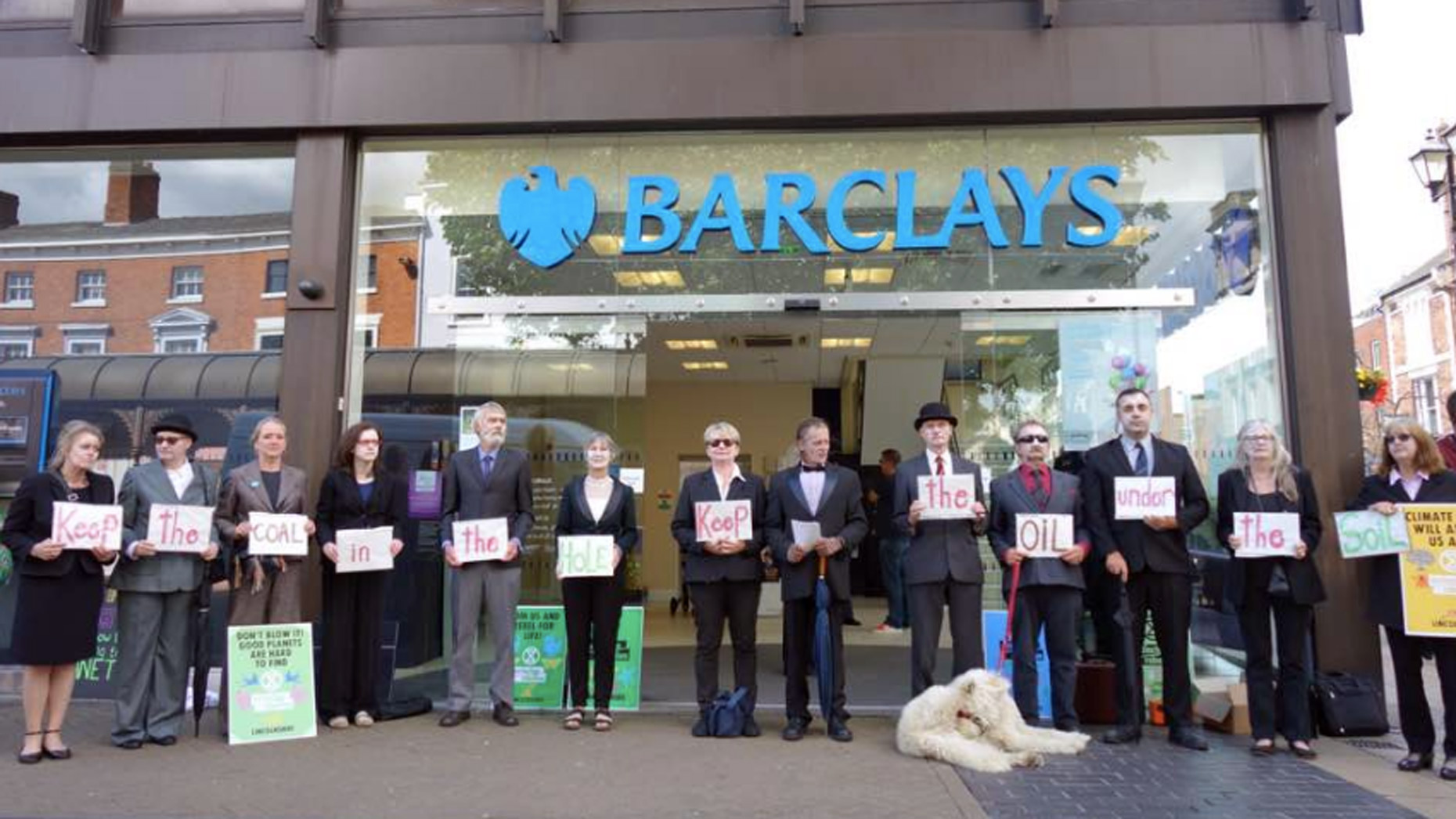 Climate protesters stopped business as usual at Barclays Bank in Lincoln this weekend and called for a boycott.
Around 20 activists dressed in suits were confronted by police when they attempted to enter the premises on Saturday, August 17 at 11am.
Barclay's manager said that it was private property and that they did not want the Extinction Rebellion protesters on their premises.
They continued to protest outside by handing out leaflets before holding a "die-in" and while playing a soundtrack of what they claim to be Barclay's "dirty" investments.
Eddie Francis, 70-years-old and founding member of Extinction Rebellion Lincolnshire, said: "We targeted Barclays in Lincoln High Street earlier this year to highlight their significant role in the climate emergency.
"We will continue to hold actions across the city and county to bring the urgency of the crisis to politicians and residents.
"We urge the people of Lincolnshire to join us in London from October 7 for the next big international rebellion."
Extinction Rebellion previously graffitied hoardings and the glass walls of Barclays bank in Lincoln city centre.
The protesters also targetted Barclays Banks in Nottingham, Newark, Loughborough and Derby on the same day.