August 29, 2019 9.28 am
This story is over 28 months old
Emma Taylor: recovery from mental ill health is possible
Don't wait to seek help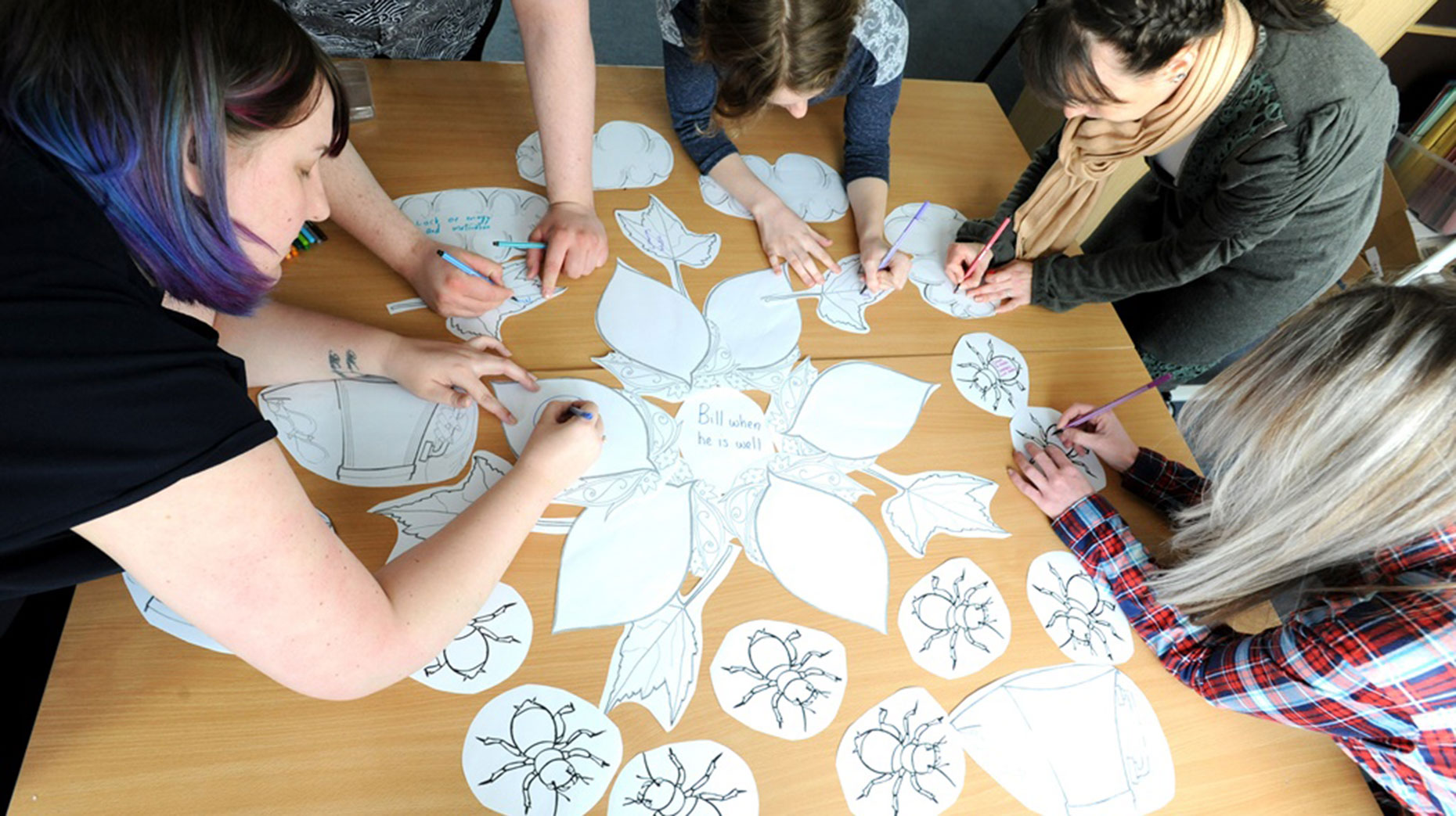 Every year, one in four adults are diagnosed with a mental health problem. Many of them will have waited over a year before seeking support; I know I did.
For the past five years I have been the coordinator at Lincolnshire's Recovery College, leading a team of peers and health experts to design and deliver courses on mental health and wellbeing. But before that I was a head of department in a busy secondary school, working long hours in a stressful environment that continually demanded more and more. My mental health had been declining for a while when the first absence appeared on my record.
It was over a year later, after more absences, that the dam finally broke. Mental health had never been discussed growing up and was a taboo so far in my adult life, but now I had to learn. I had to learn that mental illness is not a sign of weakness, any more than a broken arm is. I had to learn how to manage my wellbeing and my illness on a daily basis, and I had to learn to talk to others about how I was feeling.
When I returned to work several months later, I decided to be open about why I had been off. I explained my illness to colleagues and ran assemblies to raise awareness of mental health amongst the students. This enabled some people to approach me and share their own experiences.
This ultimately led me to work for Lincolnshire Partnership NHS Foundation Trust and the Recovery College – a new service to deliver courses to educate people about mental health and to actively challenge the stigma surrounding it. I knew how much it could help people to have College staff with lived experienced of mental ill health, because I knew how much it would have helped me and my partner (who watched me going through my illness without knowing what to do to help me).
We deliver hundreds of sessions a year in several locations in Lincolnshire, and our courses cover a wide range of topics from depression, anxiety and psychosis, to resilience and getting a good night's sleep. Most of our courses are co-designed and co-delivered by both a health expert and someone with lived experience, giving students (yes students, not patients) a broader perspective of the topics, and since each of us has lived experience, we literally do practice what we preach. We're not a therapy or a cure, but most of our students come away with a greater understanding of mental health and a wider range of skills and strategies for both managing their own mental wellbeing and supporting others with theirs.
However, just because it's educational doesn't mean everything is formal. We strive to make each course welcoming and engaging, and students have praised the friendly, comfortable atmosphere (and the regular tea breaks), the varied and interesting activities and how their own views and ideas are valued within the group.
Whether you are currently using mental health services, are a carer or supporter for someone with mental health problems, are employed in the healthcare sector or simply want to learn more, we hope that you will find something helpful and relevant within our prospectus.
If you're interested in trying one of our courses, a full list of information including course descriptions, dates, venues and the application form can be found on our website here www.lpft.nhs.uk/recovery-college. You can also contact us on 01522 518500 or email [email protected]