August 19, 2019 12.49 pm
This story is over 28 months old
RSPCA appeal after man 'punched dog several times'
Did you see what happened?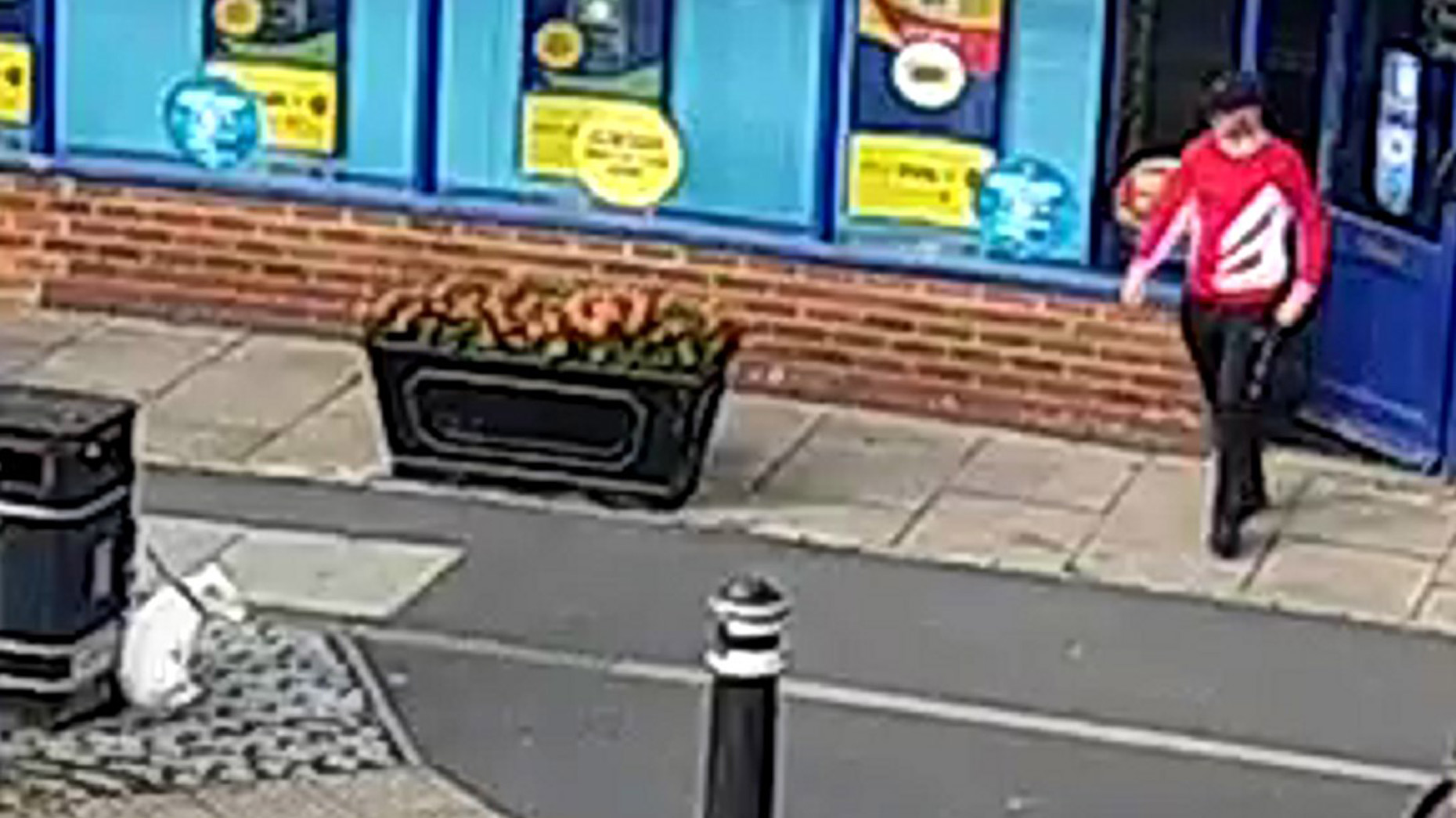 A man has been caught on CCTV punching his dog in the body and head several times, according to the RSPCA.
The man came out of the Coral betting shop on the High Street in Barton-Upon-Humber on Tuesday, August 13 at around 5pm before attacking the dog.
Cameras reportedly caught the man leaving the betting shop before attacking the dog and going back inside.
The RSPCA is not releasing the video at this time but wants to speak to the man after he left with the white Staffordshire Bull Terrier.
Dan Bradshaw, an inspector for the RSPCA, said: "The footage shows the man tying his dog to a dustbin outside the betting shop and heading inside.
"The dog starts to sniff around and the man comes out and tells the dog to sit which the pet does.
"We then see the dog start to move around and the man comes out of the betting shop and punches the dog in the body and head several times.
"The dog cowers away from him and he goes back inside.
"The footage shows the man entering and leaving the betting shop numerous times and acting aggressively towards the Staffie before he unties the pet and they leave together.
"This would have been very distressing for anyone to witness and could have caused the dog a lot of suffering.
"We don't know the extent of any injuries, so at this stage, we are very keen to find out more."
The man has been described as caucasian and was wearing a red and white jumper at the time with black trousers and a black baseball cap.
Anyone with information about the alleged offence is being urged to call the RSPCA appeal line on 0300 123 8018.