August 1, 2019 11.45 am
This story is over 28 months old
Show of support for climate protesters up in court
Two people were charged over their part in the Biscathorpe oil protest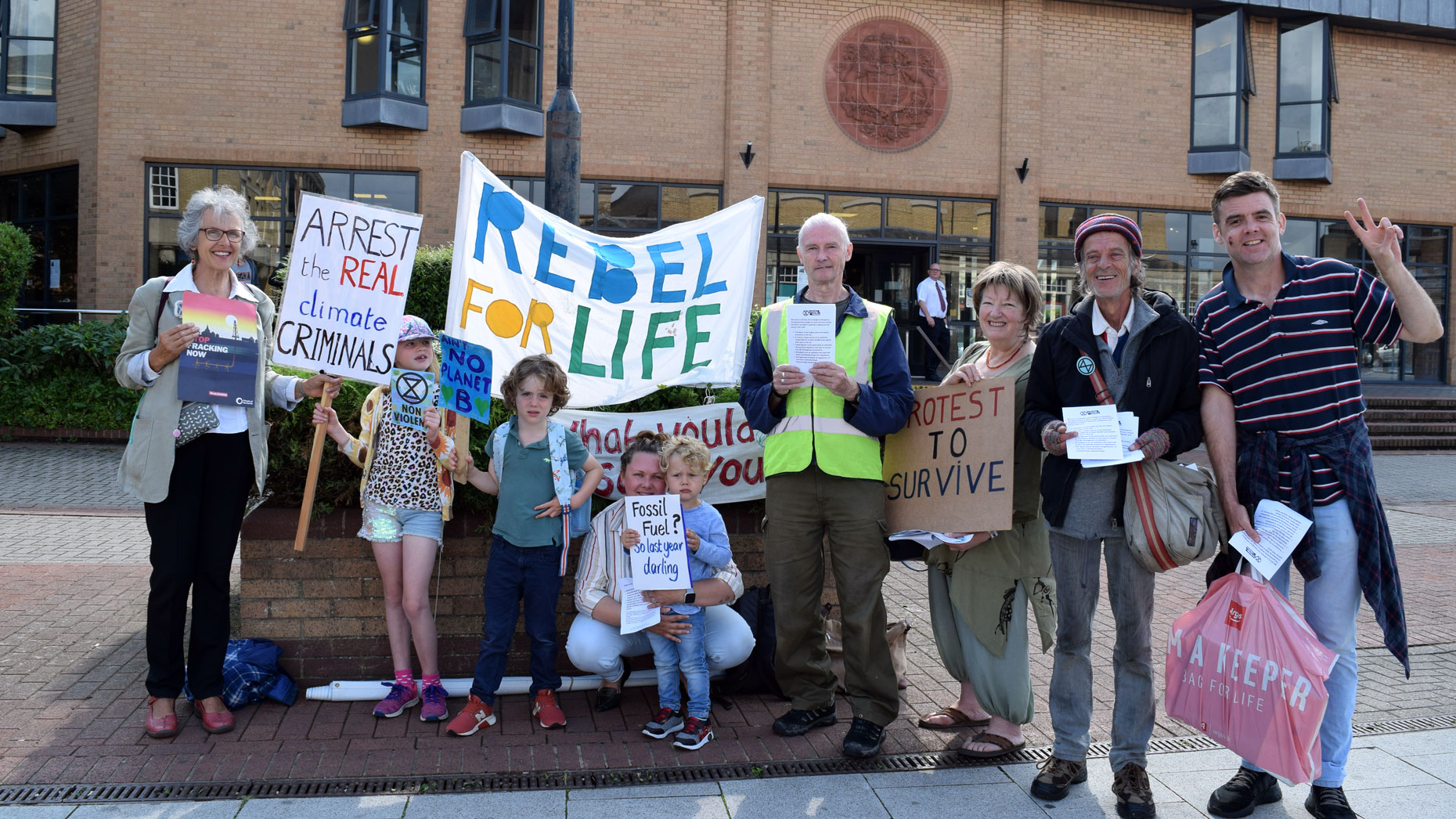 Climate protesters were out in force outside Lincoln Magistrates' Court to support two of their friends who have been hit with criminal charges.
Karen Williams and Geoff Jones were arrested for obstructing a police officer in their duty and blocking a highway respectively.
Lincolnshire Police made the arrests outside of the Biscathorpe oil site in January, but the protesters claim they did nothing wrong.
They protested after Egdon Resources were given a drilling extension at the site by Lincolnshire County Council back in May.
Members of all ages from Extinction Rebellion were protesting on Thursday, August 1 and said they even filled up the court hearing.
Edward Francis, 70, told The Lincolnite that Karen and Geoff did nothing wrong and were peacefully protesting.
"We're here to support them through this ordeal," he said. "Both of our friends will be pleading not guilty because they haven't done anything.
"Both of the arrests were unjustified so we have filled the court with supporters.
"This has also been an opportunity for us to spread the message about the climate crisis and how we don't have much time left to change.
"It's a classic line from Extinction Rebellion but we firmly believe that we should leave the oil in the soil and leave the coal in the hole."