August 27, 2019 5.35 pm
This story is over 28 months old
Special reunion for former air force women after 57 years
A special reunion half a century later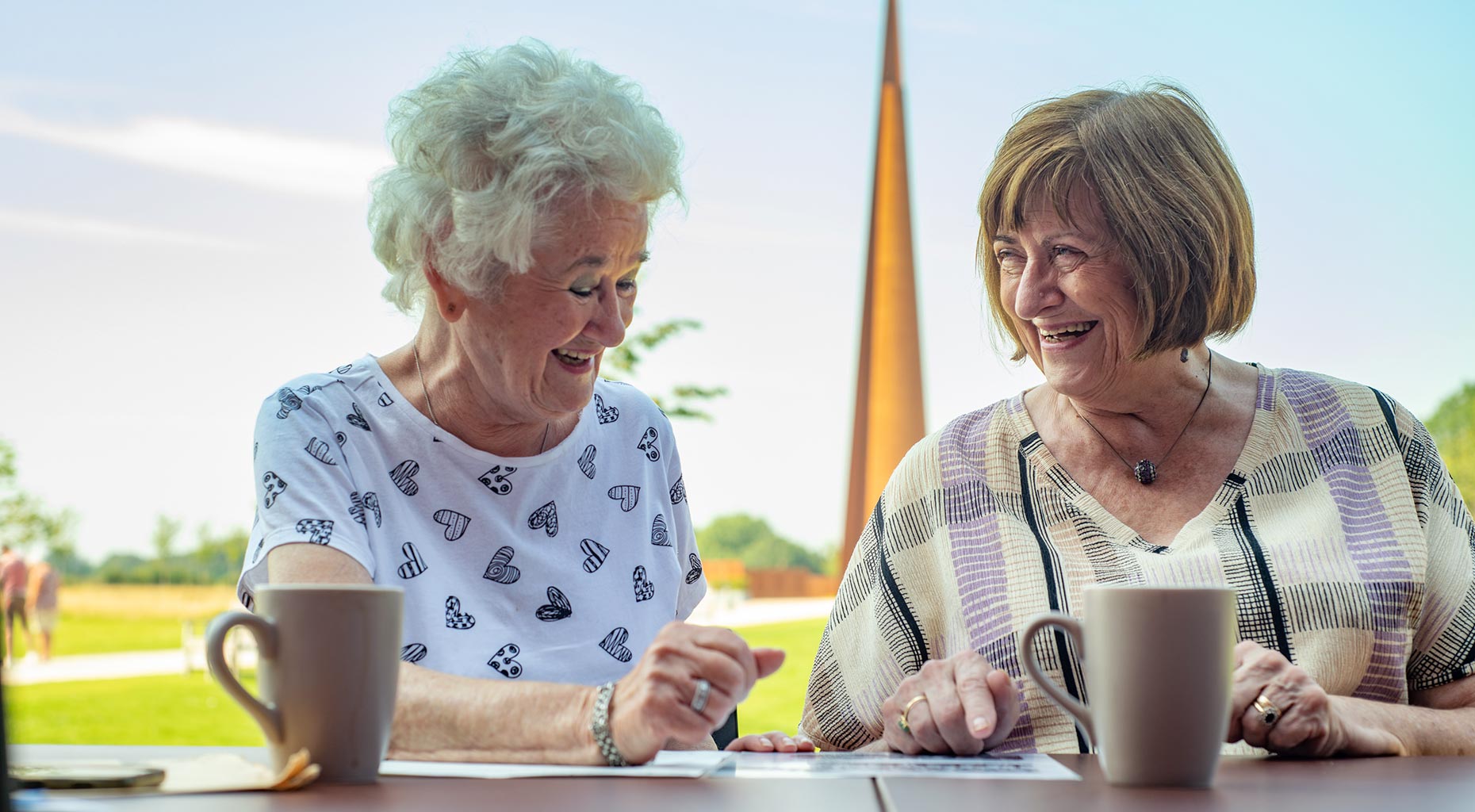 Two Lincoln women who worked together in the Women's Royal Air Force at RAF Waddington over 50 years ago had a special reunion on Tuesday.
Pauline Richards (nee Mitchell), 77, and Margaret Burton (nee Paice), 80, were Air Traffic Control Assistants for the WRAF at RAF Waddington between 1959 and 1962, where she recalls that the Vulcans at the time were white.
Both women went on to marry RAF personnel who they met through their trade before going their separate ways.
They hadn't seen each other since… until today when they met up at the International Bomber Command Centre in Lincoln.
Pauline, who now lives in Buckinghamshire, told The Lincolnite how she was reunited with Margaret last year after she posted a photo of them together in the Facebook group 'You're probably from Lincoln if…'.
Pauline said: "It has been a really lovely day with lots of memories to look back on together.
"We were both fortunate to work in Air Traffic Control as back in the late 50s/60s not many females got into this trade.
"What is more archaic is the fact that once we got married we were automatically discharged as we were married women and were not allowed to continue. How times have changed. The watchtower has now been demolished I believe."
Pauline also gave free copies of old photos she has from their time in the WRAF to the archives at the International Bomber Command Memorial on Tuesday.
After her family moved from London, Margaret grew up in Lincoln from the age of 14 upwards. Her parents used to run the old Ye Olde Crowne in Clasketgate in Lincoln, which was used in the film Wild and the Willing.
She said: "It was a wonderful day reminiscing and having all our photographs taken and looking through the old photographs. It was a great experience."
Pauline and Margaret will keep in contact and are hoping to meet again at a later date.