September 26, 2019 2.54 pm
This story is over 27 months old
Burger King axes Halloumi burgers 'due to Brexit'
Are you cheesed off at this news?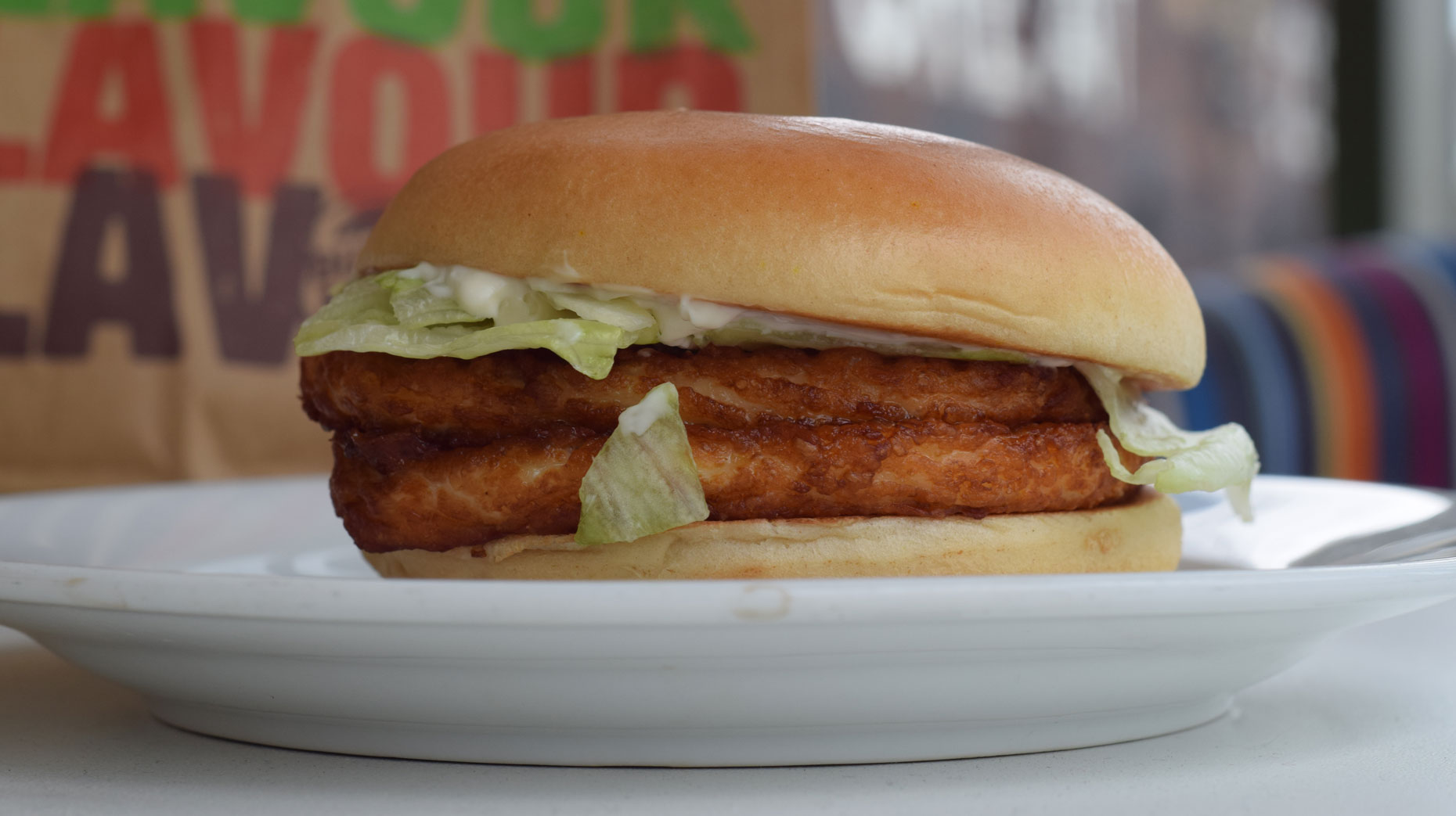 Oh grate! Burger King's new Halloumi burger only launched in July, but it is already off the menu –  and all because of Brexit, The Lincolnite was told by staff.
The sudden disappearance of the much-loved squeaky cheese from the menu is disappointing some customers, and the reason given by staff in Lincolnshire was unexpected.
'It's all because of Brexit', one worker said, adding that the company had been importing the cheese and that it could be reintroduced if a British supplier is found instead – but later Burger King officials said it was always meant to be a "limited-edition summer treat".
A spokesperson for Burger King said: "The Halloumi King was always intended to be a limited-edition summer treat. It was incredibly well received by Burger King fans across the UK, so there is potential it will return in next year, and, if it does, rest assured Burger King UK will do it's best to make sure it continues to be made of the finest Cypriot halloumi."
I'm all for being kind to others, but when the girl in Burger King told me they stopped doing the halloumi burger I was ready to drag her through the window by her listeners #Fuming

— Sheldon louise owen (@Sheldon_Owen) September 17, 2019
https://twitter.com/SaarraahJ/status/1176089094490861568
Disappointed that @BurgerKing have stopped doing Halloumi burgers, apparently not popular, I'm not #vegetarian but thought they were one of there better offerings

— John wheeler (@thejohnwheeler1) September 17, 2019
The Lincolnite team gave the Halloumi burger, which is served in a buttery brioche bun with freshly cut lettuce, onions, tomatoes and creamy mayo, the taste test this summer.
The Halloumi Burger caused controversy this summer when widespread reports said it was cooked in the same fryer as its chicken and fish, making it unsuitable for vegetarians.
Britain is believed to be the second biggest consumer of the cheese outside Cyprus. According to Sky News, last November there were fears of an imminent global shortage of halloumi as China had agreed a deal to imports it from Cyprus.
Britain has pledged not to impose tariffs on imports of halloumi cheese from Cyprus the event that the UK leaves the European Union without a deal.
According to The Times, Britons import 12,000 tonnes of the rubbery cheese from Cyprus every year, representing almost three quarters of the island's halloumi production.