September 12, 2019 4.54 pm
This story is over 27 months old
Business boost as Lincolnshire Productivity Programme is launched
Productivity incentives and advice for businesses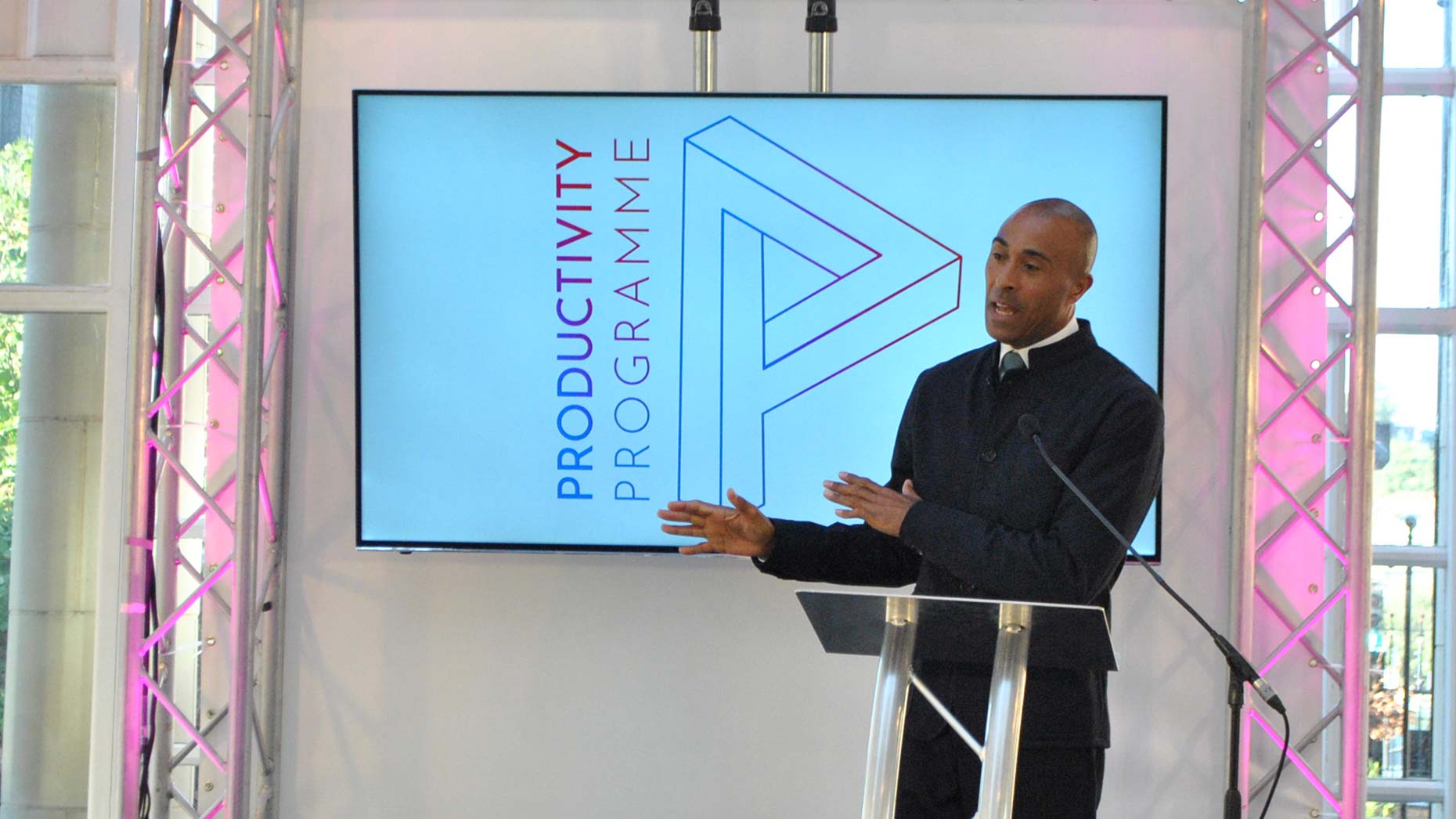 Businesses from Greater Lincolnshire gathered in Lincoln on Wednesday night to celebrate the official launch of the Productivity Programme hosted by former Olympic athlete Colin Jackson CBE.
Following the successful Innovation Programme delivered by the University of Lincoln, a new Productivity Programme has been launched to offer businesses support in driving levels of productivity and investment.
Under the new scheme, businesses can benefit from match-funded grants of up to £10,000 and funding for an internship programme as well as business support and advice.
Andrew Stevenson, Director of Research and Enterprise at the University of Lincoln, opened the event at St Mark's in Lincoln with a presentation on the importance of productivity for businesses in the county.
"We want to help businesses understand that productivity isn't necessarily about making life-changing decisions or completely adjusting the business strategy; even the smallest incremental changes can deliver as much value to your business and benefit the wider economy," said Andrew.
"Lincolnshire is such a fantastic place to work yet our economy has limited investment in productivity. This initiative is key in driving growth and helping businesses to achieve their goals."
At last night's event guests heard from former Olympic champion Colin Jackson CBE, who has since become a motivational speaker.
Speaking at the launch, he commented: "The Productivity Programme is an outstanding initiative for this region – the programme's tagline of "Making the impossible, possible" resonates in every situation. My advice to businesses would be to make the most of the fantastic resources available."
Emma Olivier-Townrow, Business Development Manager at New Theatre Royal in Lincoln, was part of the first cohort of businesses to have benefited from the previous Innovation Programme.
"I would recommend anyone to get involved in this new programme, regardless of what sector you're from. The programme encourages you to look at your business and operations differently – and I certainly gained new skills that would benefit any business," said Emma.
"Thanks to the previous programme, we explored elements we would never have considered before like customer profiling and tracking the customer journey – and we're looking forward to seeing how we can get involved this time round too!"
Karen Lockley is responsible for the Productivity Programme's business development. She added: "While the Productivity Programme offers some of the same types of support such as the Innovation Programme, one of the key criteria is that it is open to businesses that previously took advantage of the previous programme as well as new businesses."
To find out more about how you can get involved with the Productivity Programme, visit http://www.productivityprogramme.co.uk/