Ten arrested in huge Lincolnshire drugs and weapons raids
The raids were in connection to County Lines investigations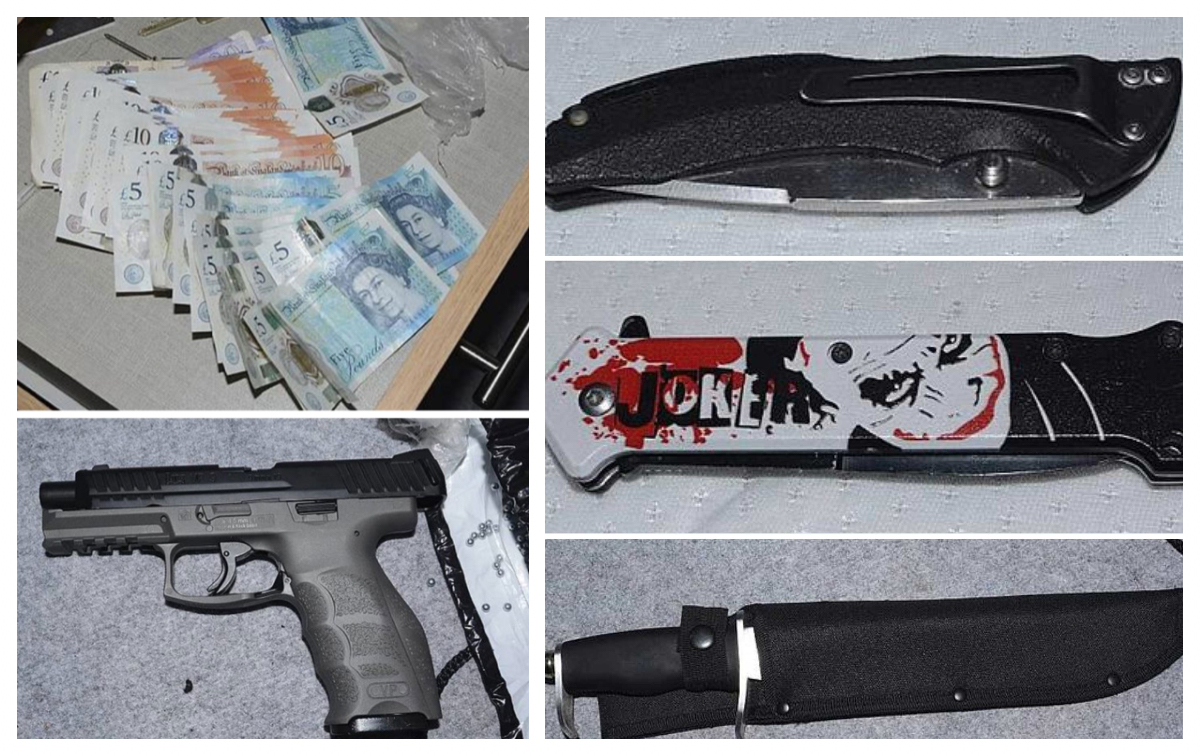 Drugs, weapons and cash were seized in a series of raids in Grimsby and Rasen Rasen – leading to 10 arrests.
Humberside Police teams led the operation with officers from the National Crime Agency.
A significant quantity of what's believed to be heroin, a number of knives, weapons and cash were found at four properties.
Six men and four women were arrested on drugs offences linked to County Lines (the term given to cross county drug chains).
One of the men was also arrested on suspicion of human trafficking offences.
Seven of the ten people arrested were released on bail while enquiries continue and the other three remain in custody at the time of writing.
Detective Inspector Phil Booker, from the Humberside Police Organised Crime Team, said: "These warrants are another piece in the long-term investigation, led by Humberside Police, into the suspected Human Trafficking and the supply of Class A drugs in Grimsby.
"My officers, working in partnership with our colleagues from the National Crime Agency (NCA), carried out simultaneous strikes at multiple addresses in Grimsby and one near Market Rasen.
"We also arrested ten people and recovered numerous weapons as well as what we believe to be a significant amount of class A drugs and cash.
"We know the impact that drugs and the associated crime and antisocial behaviour has on our communities and we won't stand for it.
"That's why my team are dedicated to finding, arresting and charging those we believe to be responsible for bringing drugs into our communities and exploiting vulnerable people to make money for themselves.
"By telling us what you know about drug-related crime in your area, you can help us gather the evidence we need to continue to target the people behind it and take action against them.
"You might not see the results straight away but rest assured that the information you give us is thoroughly investigated and is often vital in putting together successful operations that will really help us to keep our streets safe."
Anyone with information about drug-related crimes in their area can call the non-emergency 101 line or call Crimestoppers, anonymously, on 0800 555111.