September 30, 2019 3.21 pm
This story is over 33 months old
What the cluck? Giant chicken spreads grim message on Lincoln High Street
The activists want more people to go vegan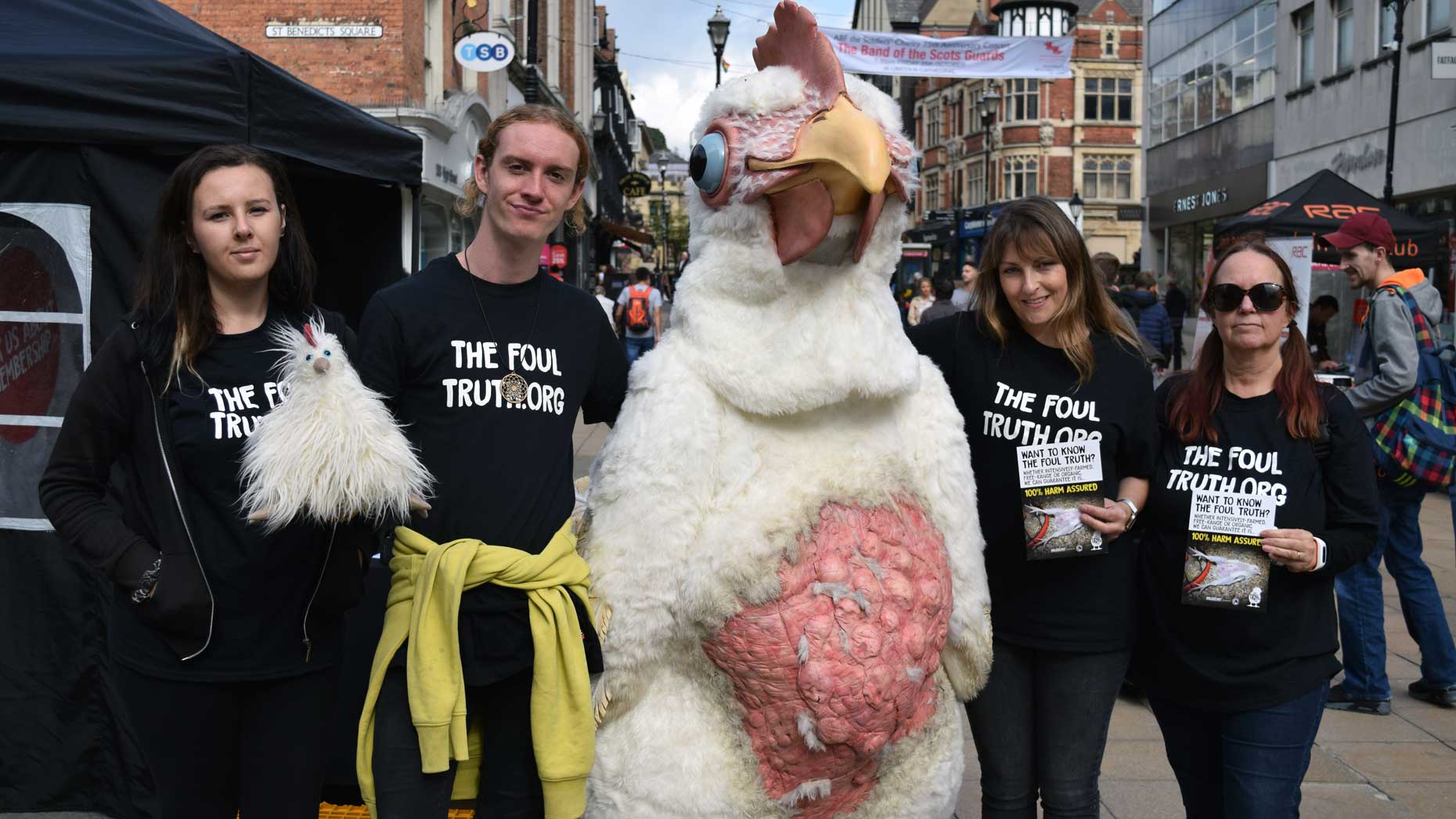 A gruesome giant chicken mascot complete with a bulging red belly has been in Lincoln to promote a vegan diet.
Animal Justice Project has been on the High Street on Monday as part of their 'Life of Lucy' tour to reveal what activists say is the reality of the chicken farms.
Some people were heard clashing with the vegan activists. One said: "I love a bit of chicken, have you got some?" but the majority were happy to listen to the benefits of a vegan diet.
The group, which works in partnership with Animal Save Movement, also told people passing by about their recent investigation at a Red Tractor and RSPCA assured chicken farm in Suffolk.
While working undercover, the activists said they saw nearly 500 chicks dying in their first week at just one farm.
They claimed that some of the workers left lame or dying birds to suffer for days, despite daily "welfare checks" in the sheds.
Claire Palmer is the founder of Animal Justice Project and has been vegan since 2001 but said that she is as healthy and happy as she has always been.
The 42-year-old told The Lincolnite: "People know very little about the chicken industry.
"I tell people that chickens are only kept for 52 days before they are killed and many think it's shocking.
"Lucy, our mascot, is a broiler chicken. She's got the red belly, feather loss, as well as bruising but Lucy is quite typical of chickens on farms.
"Yes, we get a few people clashing with us, like the guy just then. I mean we are going to get the odd idiot but we find generally people are quite perceptive and like animals."