October 4, 2019 12.26 pm
This story is over 49 months old
Last turbine installed at world's biggest offshore wind farm
When complete, the wind farms will power over three million homes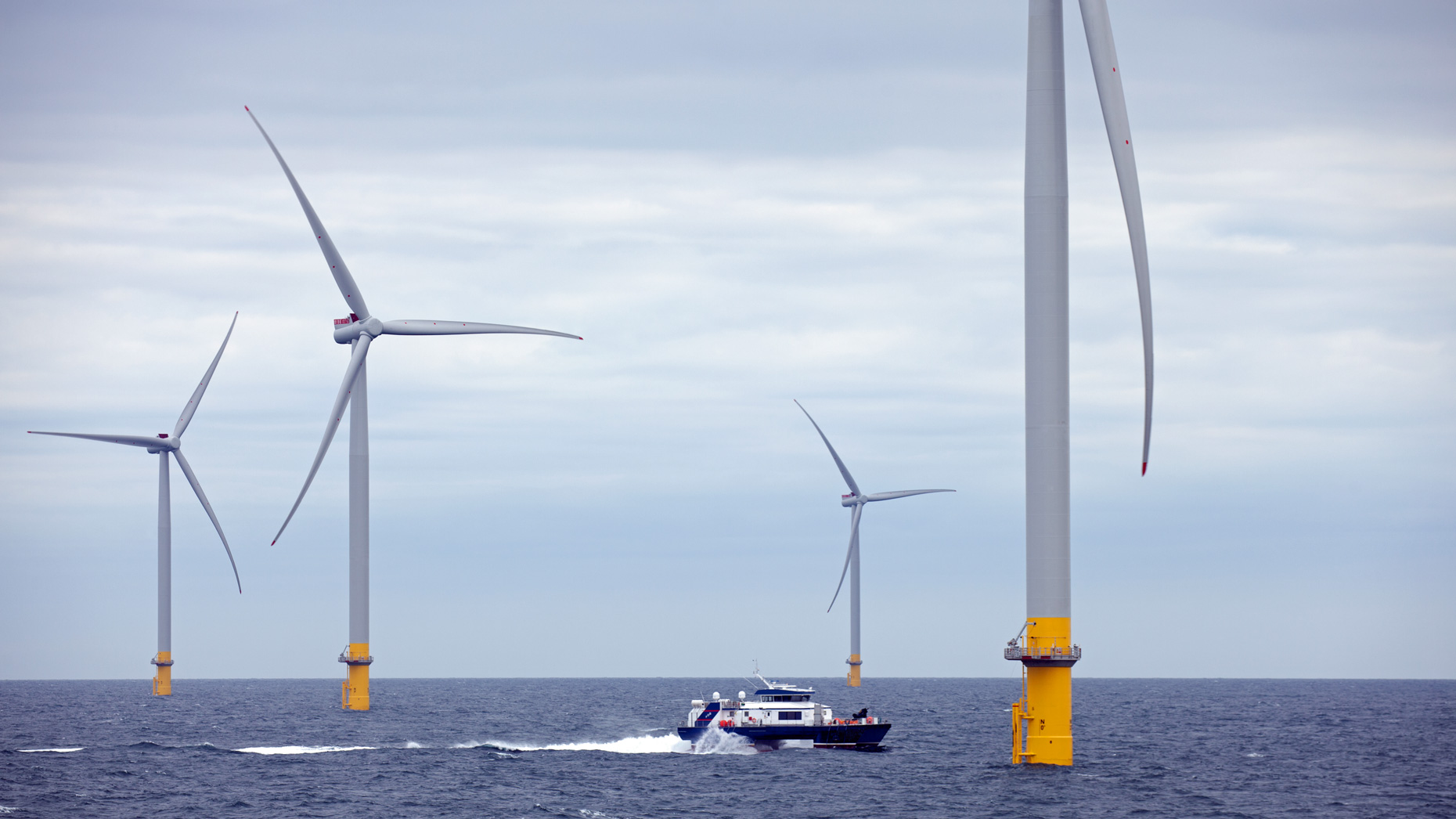 The final turbine has been installed at what will become the world's biggest offshore wind farm, off the coast of Hornsea.
It will open officially in 2020, after several months of commissioning work, and will be able to power well over a million homes.
Ørsted also has plans for a sixth offshore wind farm off the coast of Hornsea which will open in 2022, and enable the firm to power another two million homes.
The main components of each turbine is a steel tower with three turbine blades and a nacelle which houses the generation components.
On average, it takes around 12 hours of precision working to install a turbine in full.
Each stands 190m above sea level and, with its three 75m long blades, each turbine will be able to power a home for over a day with every rotation.
Duncan Clark, Ørsted programme director for Hornsea One said: "The milestone of this last turbine being installed only nine months after the first one was erected is just one small part of this record-breaking project. Hornsea One has truly paved the way for the next generation of offshore wind farms.
He continued: "At the time of taking on the project, it's scale and the technical pioneering required seemed a Herculean challenge, but a truly extraordinary effort from all those involved have managed to make this impressive feat of engineering the new norm.
"We have benefitted from fantastic working relationships with contractors and suppliers, and that includes vessel providers who have maintained a constant stream of communication to ensure that turbine installation has been concluded on time and within budget."