October 31, 2019 4.13 pm
This story is over 33 months old
Lincolnshire 30 Under 30: Meet the 2019 rising stars
The ones to watch in Lincolnshire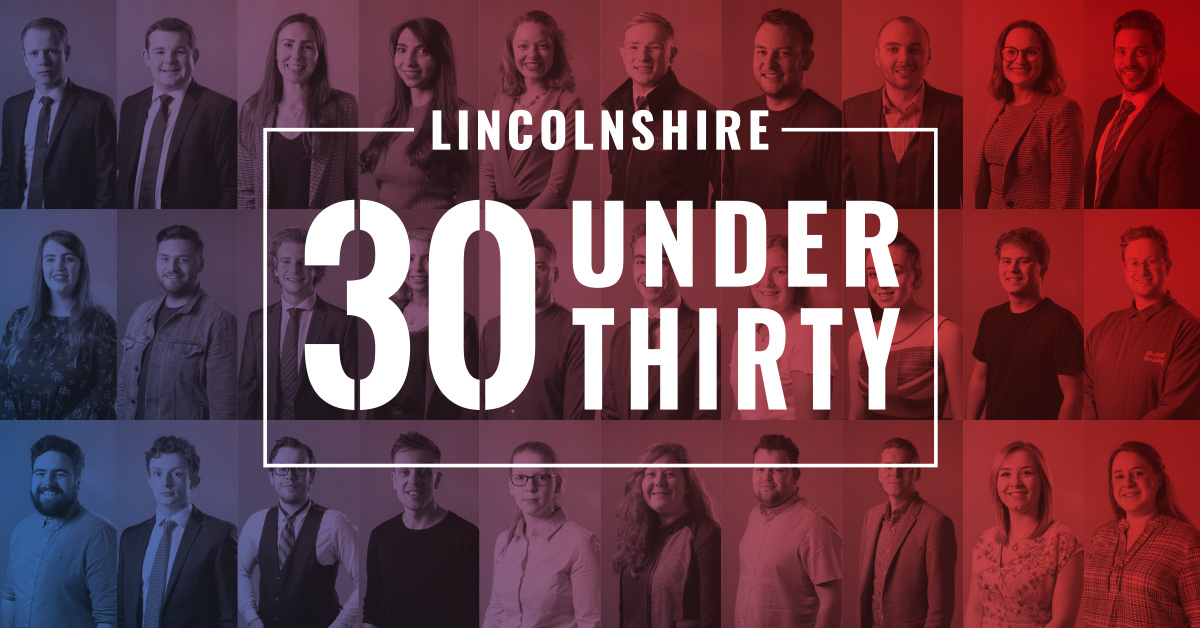 30 Under 30 is a celebration of the future generation of rising stars in Lincoln and Lincolnshire. From entrepreneurs to scientists, mental health advocates to sportspeople, our city is buzzing with an energising drive from its ambitious young people — and we strongly believe they all deserve recognition for their tireless work.
The Lincolnite and Lincolnshire Reporter, along with our sponsors Streets Chartered Accountants, the University of Lincoln and Ringrose Law are proud to present the 30 rising stars of 2019. They all impressed judges with their inspirational stories and determination to create a lasting legacy in the city and county.
These young people are the ones to watch in the near future, and our endeavours to highlight their successes so far will hopefully push them to new heights. We would like to offer our congratulations to the 30 under 30 shortlist and the best of luck in their next endeavours!
---
The 2019 Lincolnshire 30 Under 30 shortlist
Scroll down to find out who's on the list this year — in alphabetical order
Photography by Steve Smailes
---
ADAM BOWLER
Software Developer, Selenity, 24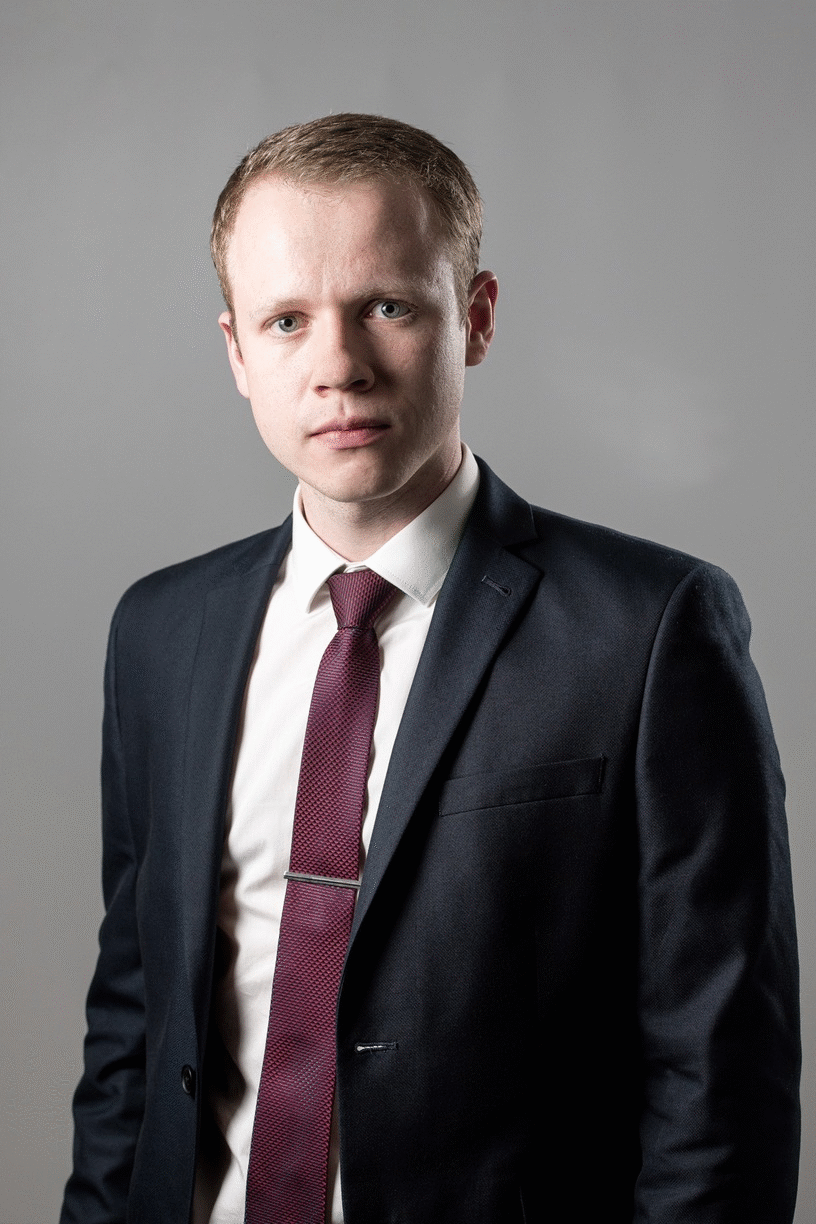 Adam joined Selenity as a junior developer straight after graduating from the University of Lincoln and impressed many with his passion for problem solving and software development. He clearly demonstrated his capabilities and determination to uphold the company's values, and has recently been promoted to software developer, forming a key part of the Expenses Mobile team. His colleagues complimented his attitude for work and his confidence to lead and encourage a team. They also recognised his outgoing approach to mentoring, which has driven his team to new ideas and creativity. He is a keen adopter of Agile methodology, a form of working which encourages quick responses. His advice to someone wanting to break into the field is: "Listen to the experienced people in the industry, take in learning resources, and once you have, don't delay, and give it a go yourself."
---
ALEXANDER MAUGHAN
Trainee Accountant, Streets Chartered Accountants, 22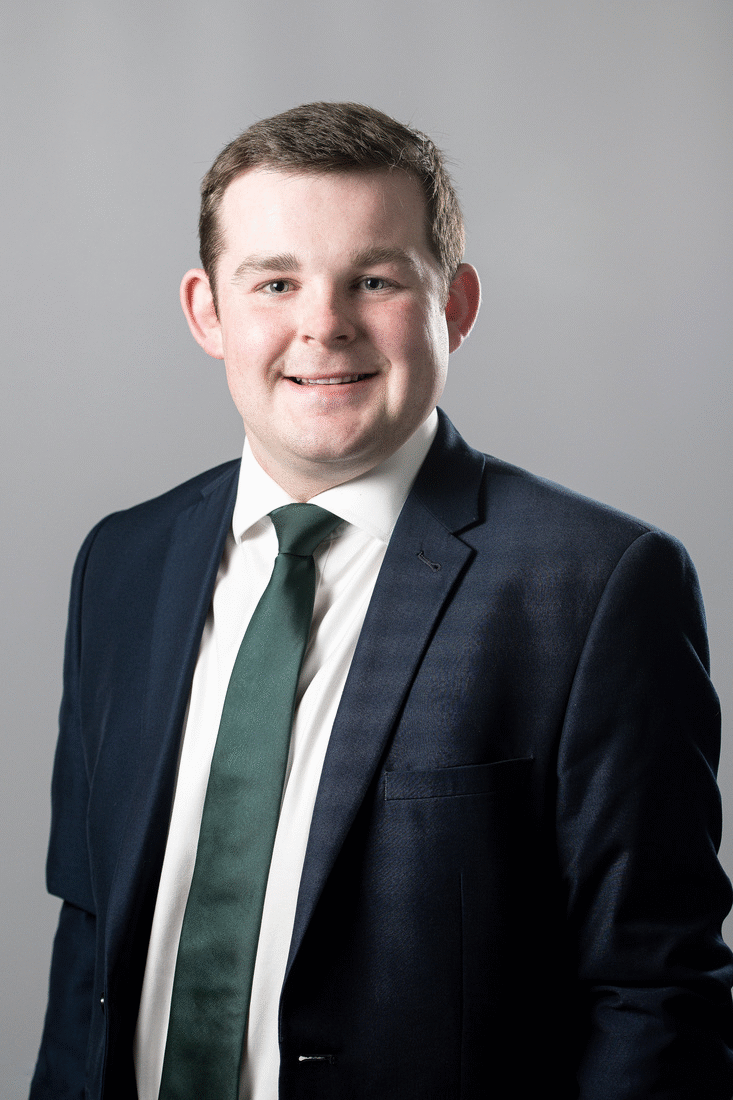 Alexander was 20 years old when he began his training to be a chartered accountant, and also becoming the youngest councillor at Lincolnshire County Council. He was elected in 2017 to represent the Hough Ward and is described as an advocate for children and young people. His colleagues felt he was worthy of the 30 Under 30 accolade as he has been carrying out his training alongside his many council duties. They said he truly deserved to be recognised for his hard work, and for being "a truly lovely young man".
---
ALICE CARTER
Senior Community Organiser, Lincoln City Foundation, 28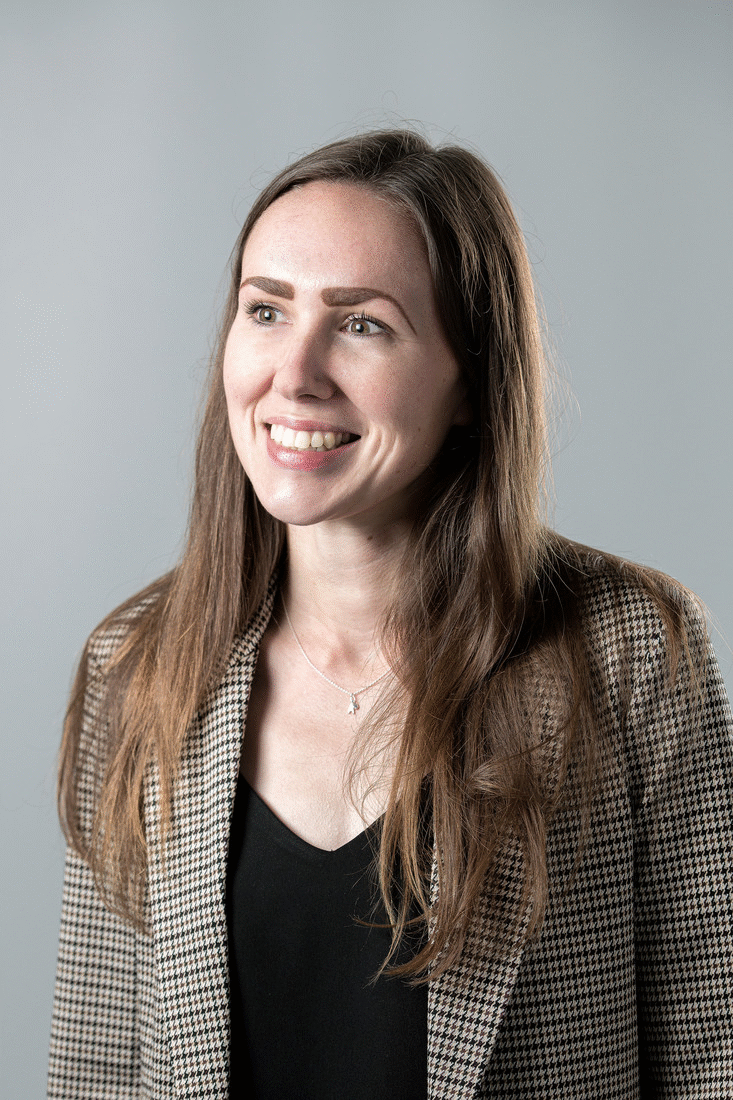 Alice is described by her peers as "one of the most hard working, optimistic, joyful and dedicated people to work with." Her colleagues speak of her with much fondness, and she was recently awarded the foundation's Above and Beyond award thanks to their nominations. She is a regular volunteer at Lincoln Park Run, as well as a number of other good causes, approaching all with passion and enthusiasm. She has raised money for a variety of charities by taking on challenges like marathons. In her professional role as Community Organiser, Alice demonstrates a commitment to the Sincil Bank community and works to make the area a brighter place to live. She devotes her evenings to attend residents' meetings and understands the power of people standing together. She has coached young children in a previous sports role, many of whom still visit her and speak with enthusiasm about the time she spent with them. Most of all, she never stops smiling.
---
AMANDA WILLIS
Marketing Manager, Tended, 29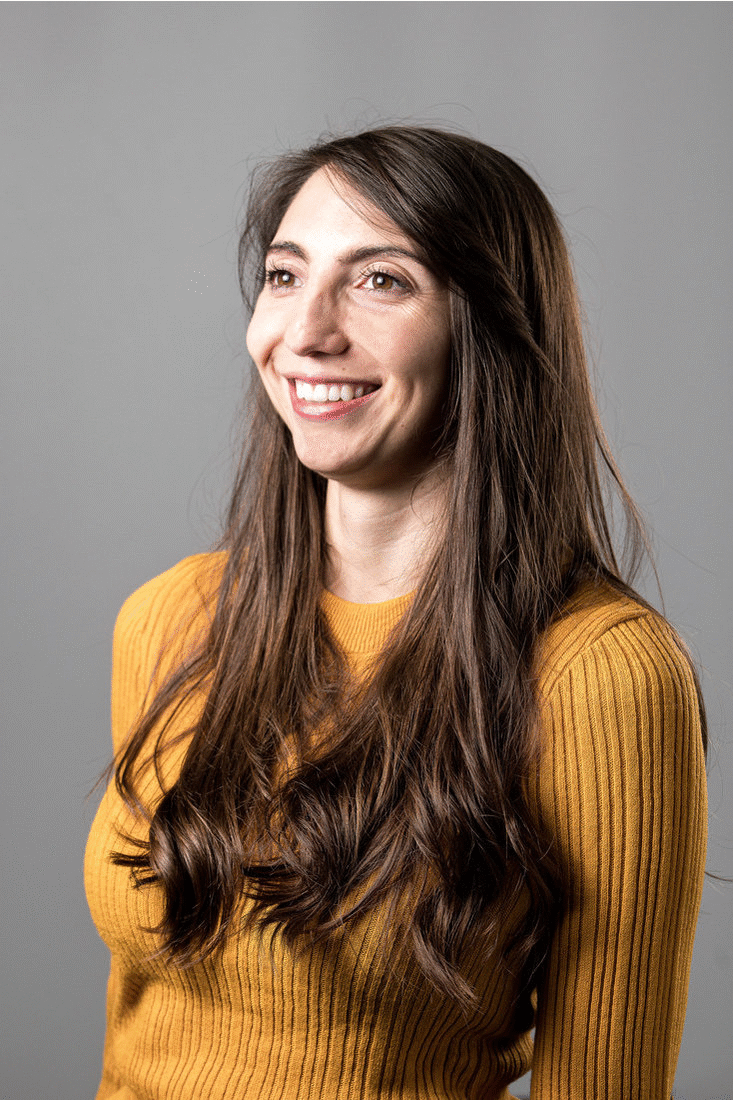 Amanda joined Lincoln-based Tended within four months of the company's inception and has been credited with "silently propping up the business and contributing to tremendous growth." She has been instrumental in the operation and development of the business, which has in two years, snowballed from concept to a 27-strong team across offices in Lincoln, London and China. The company has received £1.4m of private investment, won multiple awards, secured contracts with some of the world's largest companies, and pushed boundaries with life-saving technology. Amanda's role has been expanded to include critical decision-making, business direction, growth plans, investment support, PR and writing projects. One of her most notable achievements was her part in writing a £220,000 bid to Innovate UK in just four days. Amanda's peers said she has helped to create an environment where employees feel respected and rewarded, adding: "Without her hard work, dedication and creativity, Tended would not be where it is today."
---
AMY WALLIS
Founder, Market Inn Ltd, 24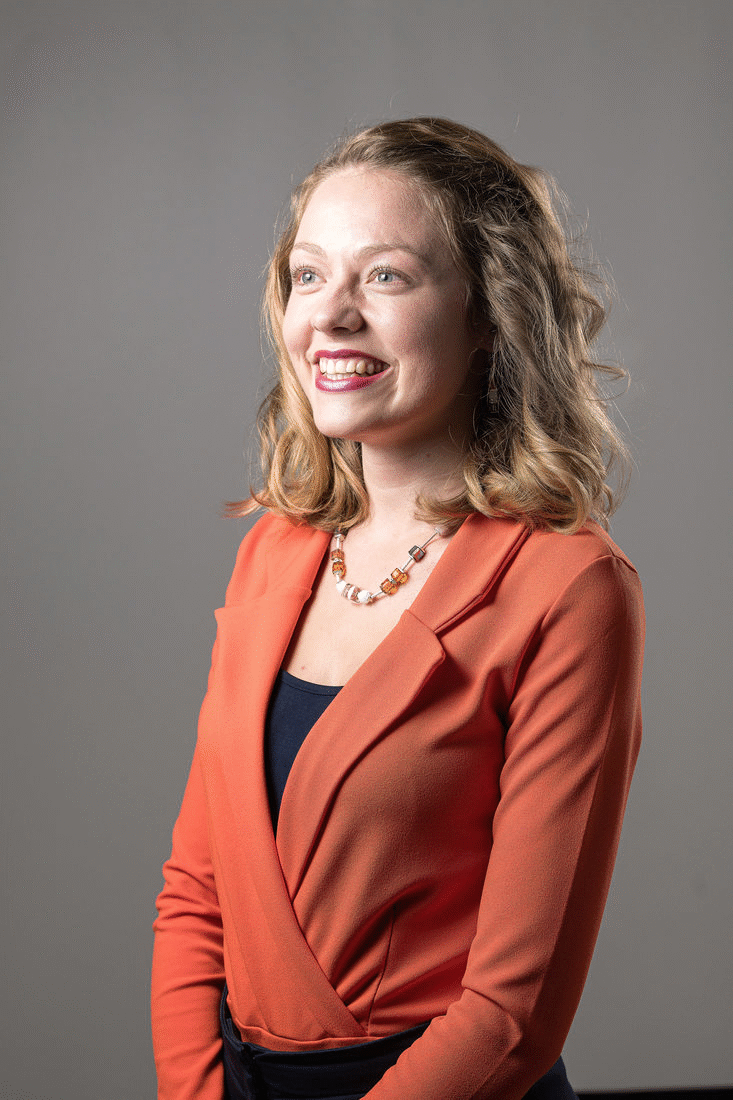 Amy graduated from the University of Lincoln in 2017 and has gone on to become a successful business owner as founder of Market Inn, a digital marketing agency specialising in the hospitality sector. Her motivation and drive is obvious to anyone who meets her and she is described as happy, full of energy and sharing an infectious positivity which leaves everyone around her motivated and enthusiastic. Amy is always looking for ways to collaborate with like-minded entrepreneurs and is a popular face in the business community. Market Inn recently expanded to take on its first member of staff and this year worked with the team organising the Lincoln Fashion Week to produce dynamic media and film content. Amy is a clear inspiration to aspiring entrepreneurs and a fantastic role model to other young women looking to enter the business world.
---
BEN SYKES
Founder, The New Homes Agent, 24
Ben Sykes carried on his family's tradition in the business world by launching his own Lincoln-based estate agency. It's believed Ben's company is the first agency in the East Midlands with a sole focus on the new homes market. He gained valuable experience working in real estate world in Dubai, and heading up the new homes department at another local estate agency. Recognising a gap in the market, he then set about creating his own venture, quickly being appointed to represent a number of new developments. Ben's grandfather Geoff Sykes founded G Sykes TV in 1969, which later became Sykes Video Links. His father Gavin now runs the company under Bang & Olufsen. Ben and his two sisters ran the Leicester marathon for St Barnabas Lincolnshire Hospice in tribute to his grandfather, who recently passed away.
---
BRADLEY MCKENNY
Operations Director, Distract, 24
Bradley co-founded Lincoln creative advertising and marketing agency Distract with business partner Peter Watson in 2015, during the pair's second year of study at the University of Lincoln. Focused on a career in marketing from a young age, Bradley worked in web development before the company was formed. The pair noticed a gap in the market, where local businesses were not utilising social media and digital advertising opportunities to their full potential. Distract started life with the student duo looking after just four clients, and now employs 16 full-time staff. Where Peter took a public-facing role, Bradley steered the strategic vision forward as Operations Director. Leading a quickly growing team was a challenge, and Bradley adopted management techniques for a relaxed, staff-focused ethos. He has spearheaded achievements like an internal staff knowledge and communication hub, the firm's recognition as part of the Lincoln Social Responsibility Charter and ensured his team is equipped with state of the art tools, software and personal training opportunities.
---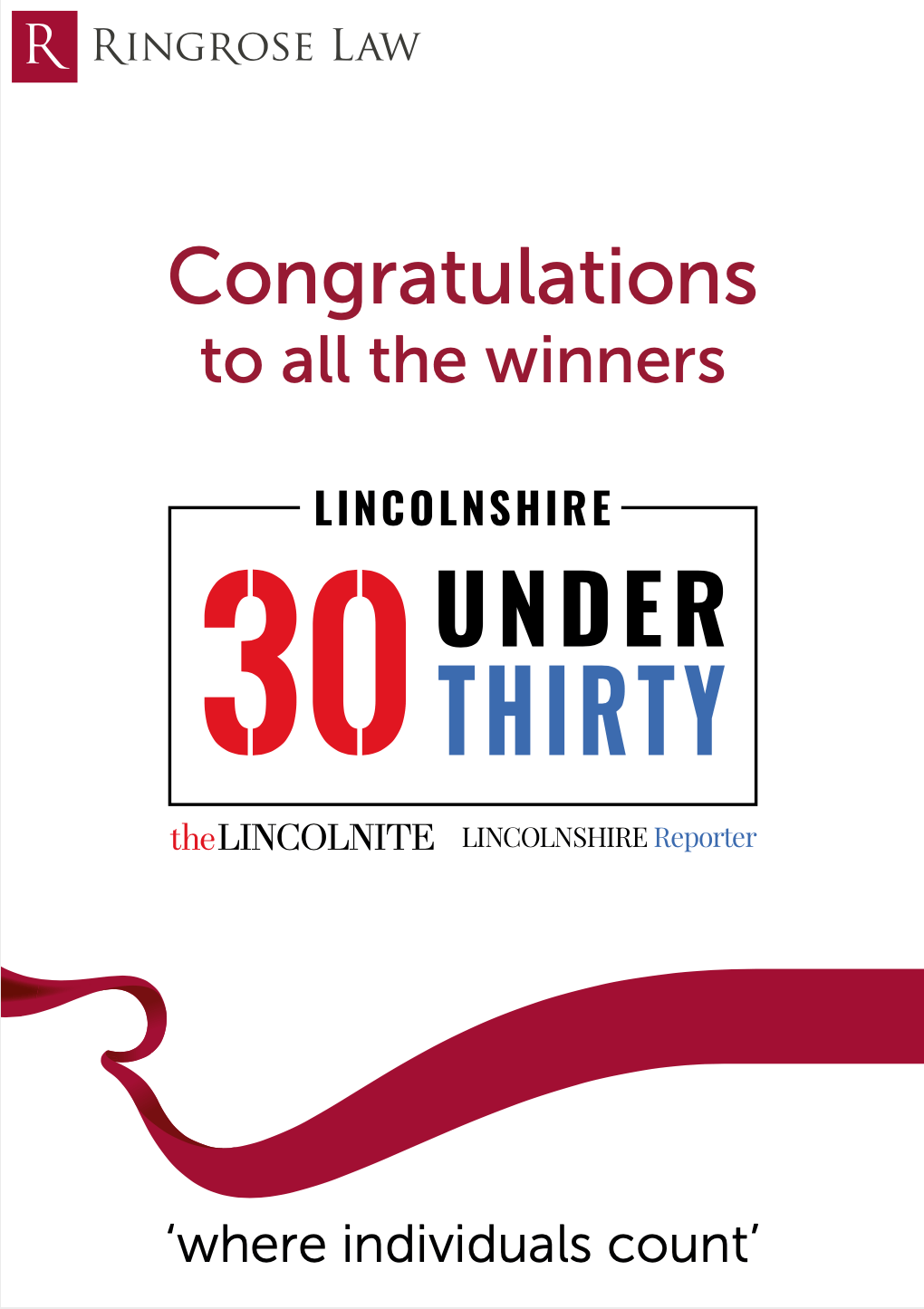 ---
BRADLEY SMITH
Operations Manager, University of Lincoln, 26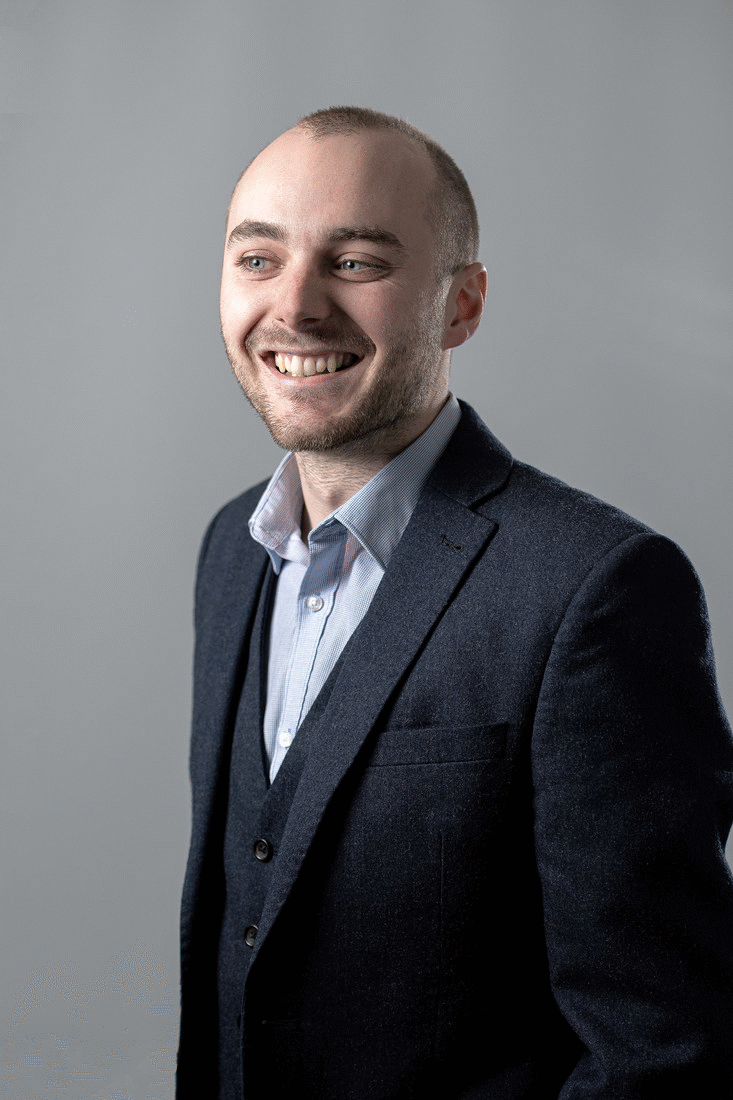 Bradley demonstrated his leadership potential even before he completed his undergraduate studies, by initiating a mentoring programme for international students within the Business School at the University of Lincoln. Upon being awarded a first class BA (Hons) in Business and Management in 2014, he embarked on an internship at the Lincoln International Business School. His peers at the university said he "demonstrated an ability that far exceeds his years" from the beginning, with a clear ability for thinking outside of the box and crafting creative solutions to potential challenges. Bradley has led a strategy to integrate international students with their home peers, running cultural holiday celebrations and regular social events. He also excelled at the task of managing an intern, proving his supportive and capable working nature. He was nominated as a rising star after, within just five years of graduating, he now manages a team of 14 staff, timetabling, workloads and executive education.
---
CHARLOTTE WARD
Regional Human Resources Manager, Leaf Hospitality, 28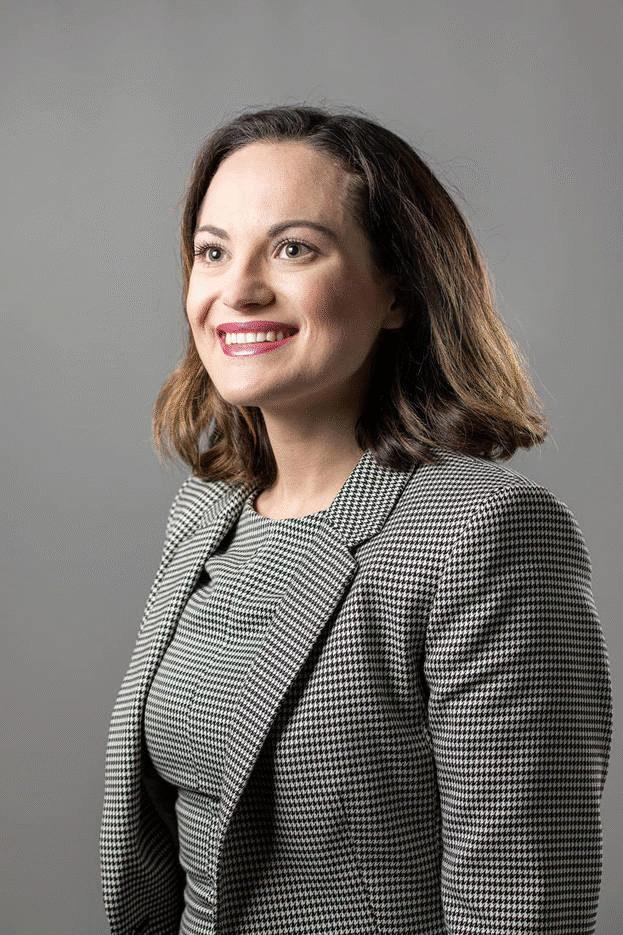 As Human Resources Manager, Charlotte oversees five hotels in the Leaf Hospitality group: The DoubleTree by Hilton Lincoln, Holiday Inn Express in Grimsby, Hampton by Hilton Humberside Airport, the DoubleTree by Hilton Hull, and The Nightel Humberside Airport. She is responsible for recruitment, training, HR compliance and employee relations. Within three months of joining the company in 2016 as an HR executive, she was already making the right impression with company bosses. She was promoted to her current role in 2017 and also completed her Level 3 and Level 5 CIPD (Chartered Institute of Personal Development) training. The last few years have seen her triple her responsibilities from two to five hotels, persuading shareholders to double the HR budget for 2019 and spearheading a number of development and training projects.
---
COSTA KYRIACOU
Solicitor, Senior Associate & Head of Children Law, 29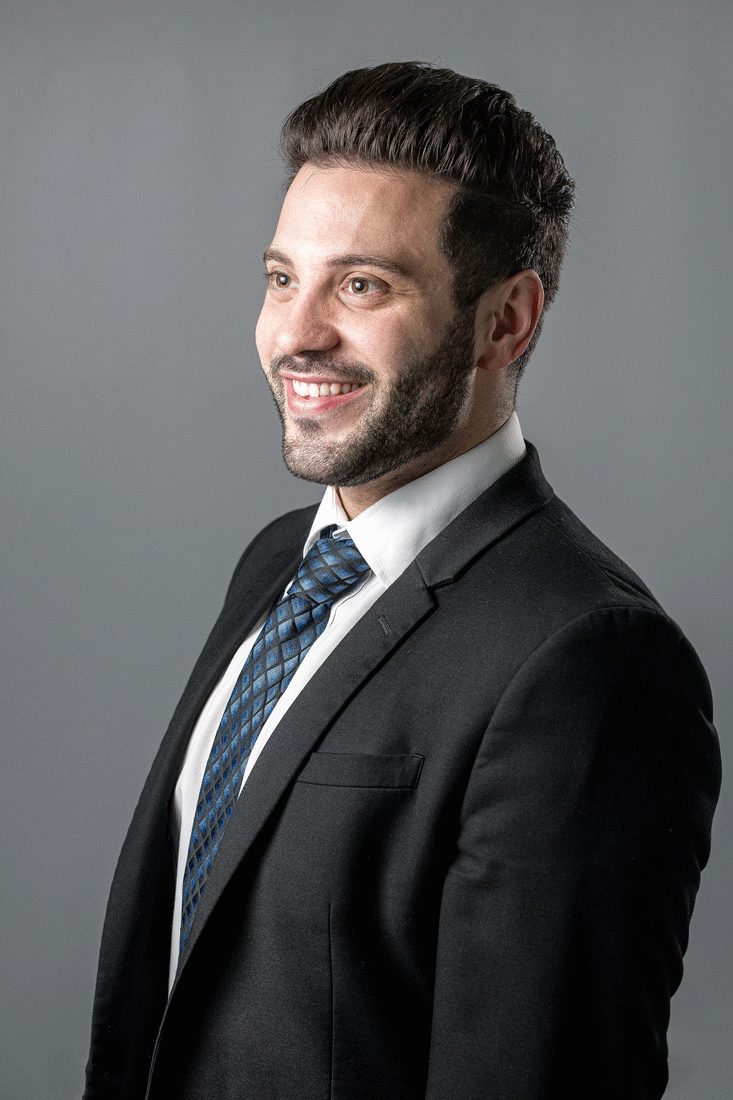 Costa joined Ringrose Law in 2012 as a paralegal and progressed very quickly through the firm — a reflection, his peers say, of his dedication, commitment and hard work. Costa is considered a natural leader, with a decision-making ability that has led him to the position of Head of the Children Law team at the company. He now manages 15 fee earners and support staff across six offices, as well as his own workload. Costa was nominated because of his tireless work to represent his clients, going above and beyond to get the best outcomes for them. He advises clients in relation to all orders pertaining to children, as well as a number of other areas of law, which interlink with child social care cases. He had also been Head of Housing Law, a Law Society Accredited Police Station Representative, and has experience in mental health law and general family law.
---
HANNAH DAWSON
Marketing & Communications Assistant, St Barnabas Lincolnshire Hospice, 25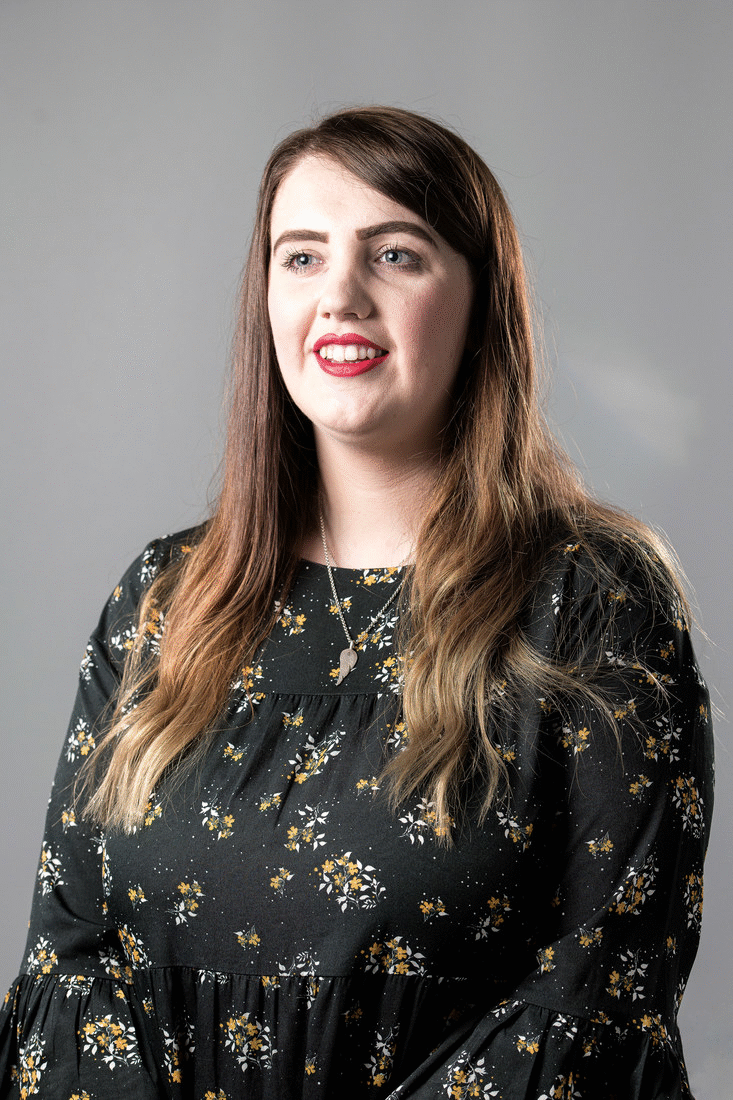 Hannah completed an Advertising & Marketing degree at the University of Lincoln before securing her first role at Chattertons Solicitors. She was sadly forced to find another position when her younger sister became severely poorly, and this led her to end-of-life charity St Barnabas Lincolnshire Hospice. In her first few months, she completed PR video and editing training and began to create films for the charity, which gained significant reach on social media. Hannah also taught herself skills in graphic design to enable her to create branded items. This year, a project she had a key part in was shortlisted for Digital Campaign of the Year at the Lincolnshire Technology & Innovation Awards. Outside of her work, Hannah spent two years volunteering for the Mariners Trust Board, which brings Grimsby Town FC and the community closer together. The group raised over £110,000 for the club. It was also suggested that she applied for a seat on the England & Wales Council and is now one of five elected council members. As a new mum, Hannah is beginning to reconnect with her work and volunteering, and has exciting new plans in the pipeline.
---
HARRY CONTI
Co-Founder, Student Housing, 26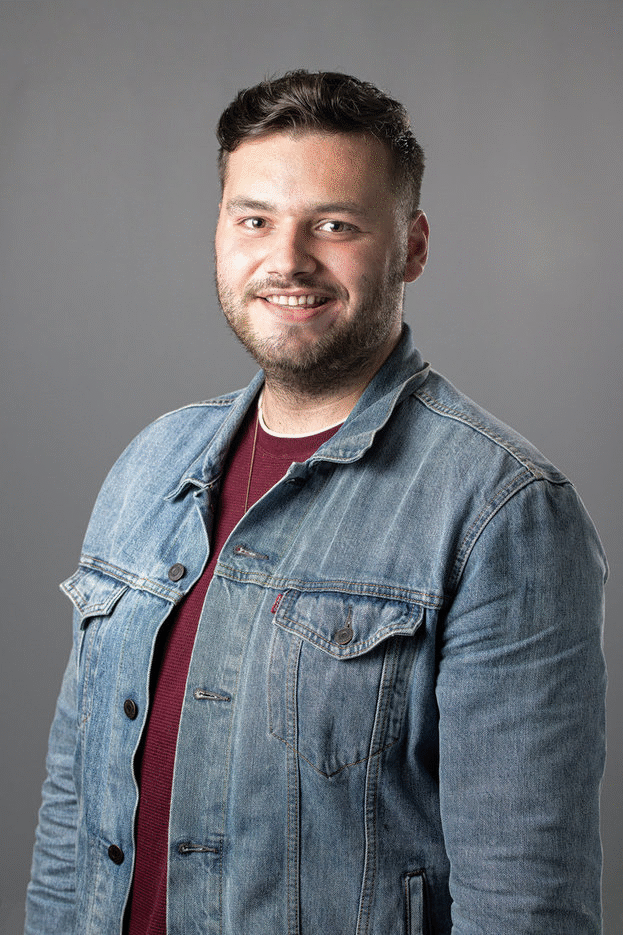 Harry achieved a law degree at the University of Lincoln before setting up Student Housing, a specialist lettings and property management company. He, along with business partner Marcus Askam-Yates, was not satisfied with the standard of private accommodation that was available to them in their time at university, so they set up a business to improve the situation in 2015. Student Housing offers high quality accommodation and tenant perks, including discounts on night clubs, food and drinks. The company only works with landlords who let properties "the directors would want to live in," that are tastefully decorated and benefit from superfast broadband. Within three years, the business has grown to become the largest specialist agency in Lincoln, providing housing for 1,000 students. As well as marketing and managing the properties, Harry has also diversified into consulting and regularly works with developers. The company now employs 15 people, who look after £50 million worth of property, and opened a second office in Nottingham this year.
---
JAMES WRIGHT
Programme Leader, University of Lincoln, 27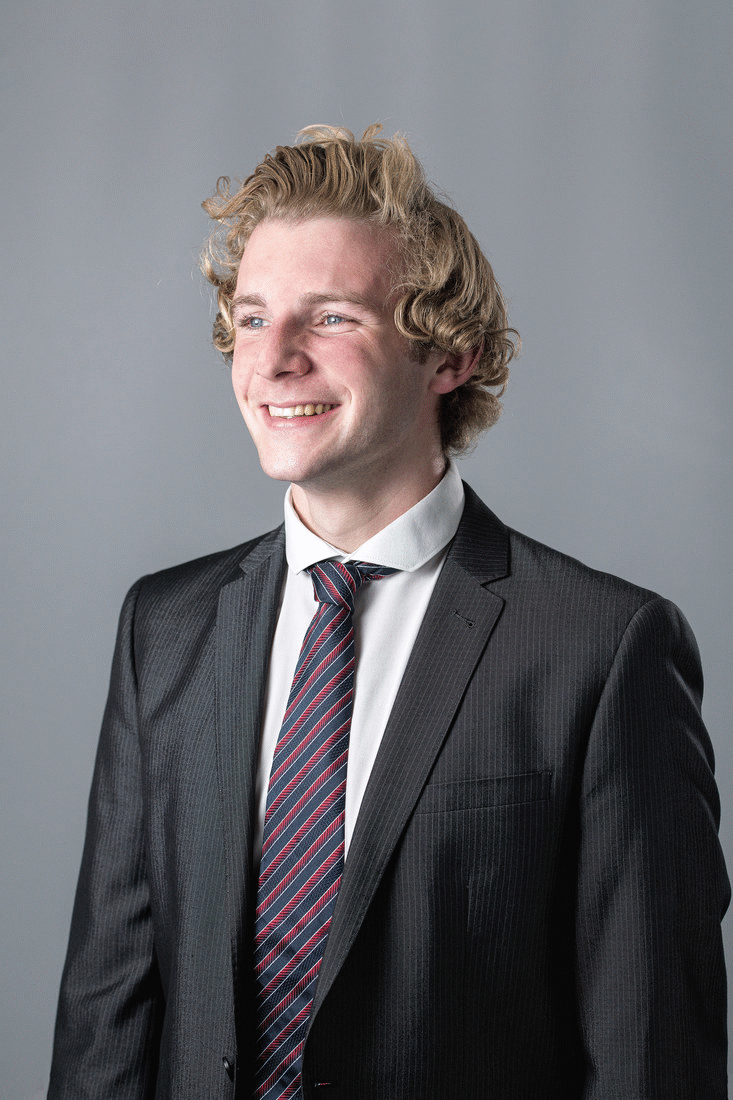 James is inspiring the next generation through his role as Programme Leader at the University of Lincoln. He graduated with a first class honours in Accountancy and Finance in 2013, and by 2017 he had completed his qualification with the Association of Certified and Chartered Accountants (ACCA). By 2018, he became the ACCA Leader of Tomorrow, which sees him travelling Europe delivering talks to young people about the importance of engagement, personal branding and developing their career. In his nomination, his peers said he excels as a member of staff, and was described as a "talented and constructive member of the team". He has been promoted to leader of the Cert HE Accountancy and Finance Programme, has been a guest speaker at the International Assembly in London, and works with current students and alumni to positively promote Lincoln and the university.
---
JASMINE FOLEY
Digital Project Lead, University of Lincoln, Mrs Galaxy Ireland 2019, 26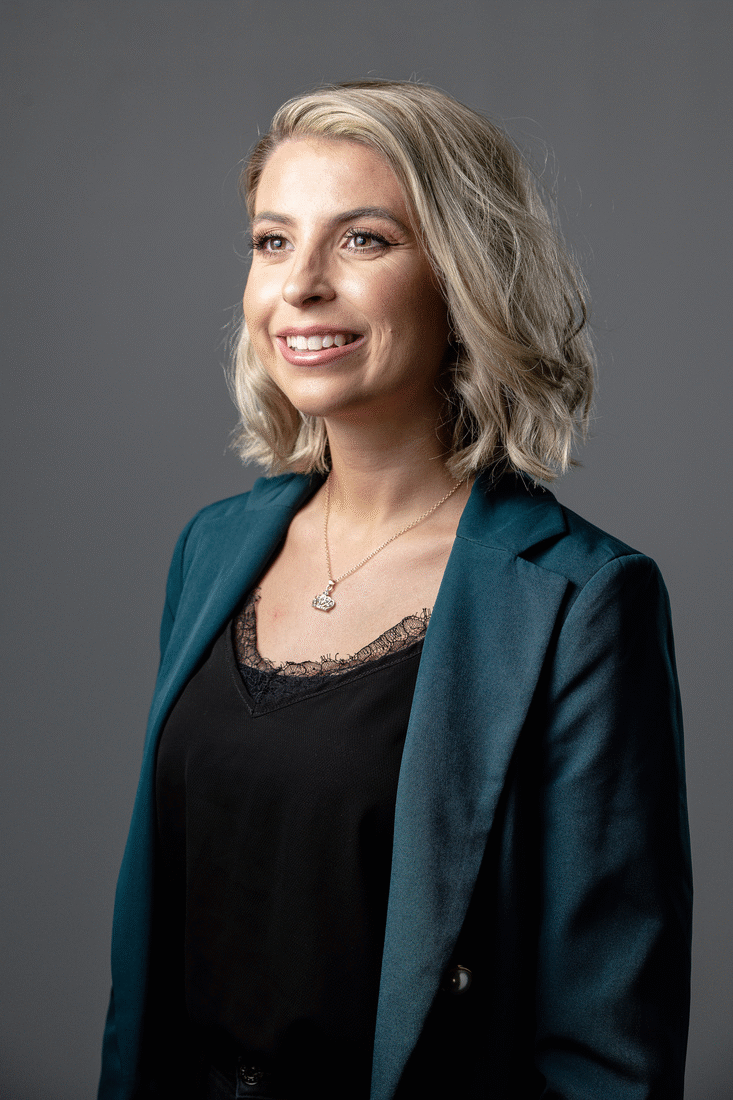 Jasmine has become a champion for mental health awareness and has used her role as Mrs Galaxy Ireland to share positive messages with young people. Jasmine earned a first class degree in Advertising and Marketing from the University of Lincoln and a masters degree from Staffordshire University. From a young age, she suffered with anxiety, and she has worked tirelessly to work on her state of mind and confidence. Last year, Jasmine took on the challenge of competing in pageants in order to promote positive mental health and to talk about her experiences, and won the crown of Mrs Galaxy Ireland. On top of this, Jasmine writes articles for young people, delivers confidence workshops in local schools and created a website called the Galaxy Girl's Guide to Confidence. She has also raised funds for a number of charities, volunteered for Age UK, and offers advice to students through her role at the university.
---
JOSEPH BROWN
Director of Research, Arden Biotechnology, 28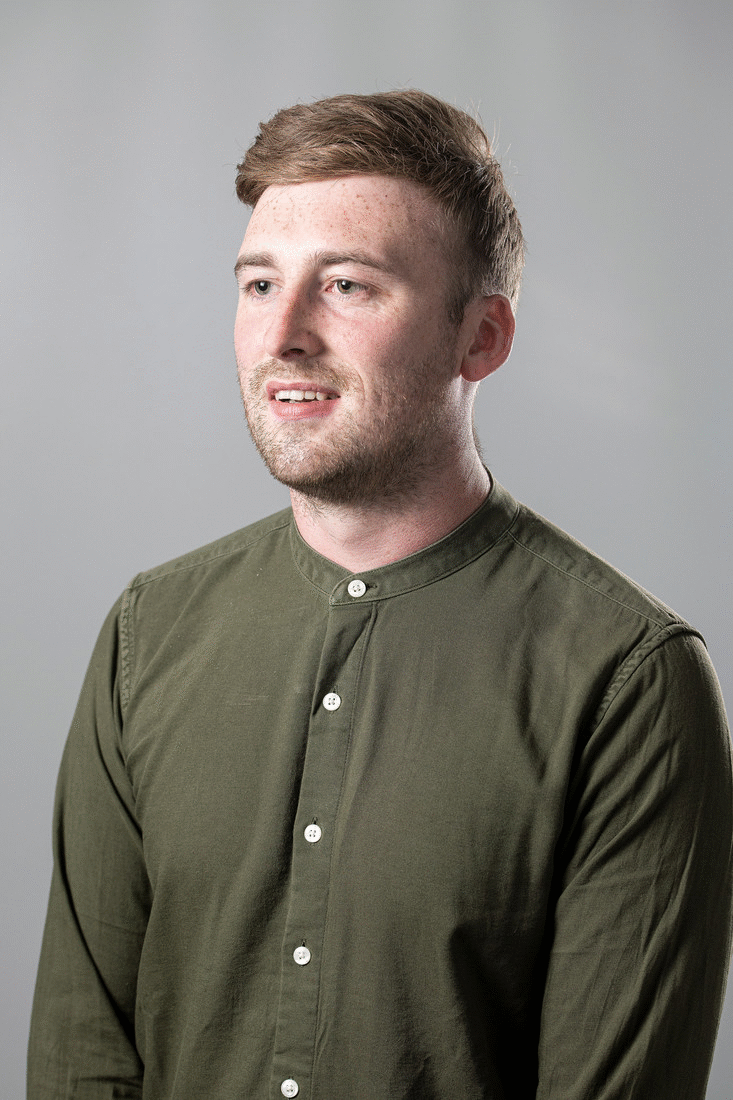 Joseph helped to set up Arden Biotechnology in 2016, whilst completing his PhD in Life Science at the University of Lincoln. The mission of the company was to commercialise his research into antibiotics, highlighting their overuse and declining efficiency, particularly within farming. Over the last two and a half years, Joe has taken on six research staff and his research has been recognised with a Longitude Prize Discovery Award. The company has also been awarded £1.5 million by the Department of Health and Social Care's AMR Innovation Fund to work with the University of Lincoln and Jiangsu Academy of Agricultural Sciences in China. In just a few short years, Joseph has become a leading light in Lincolnshire's agritech and industrial research community.
---
JOSHUA WARING
Business Development Manager / Director, Rand Farm Park / Pallinc, 25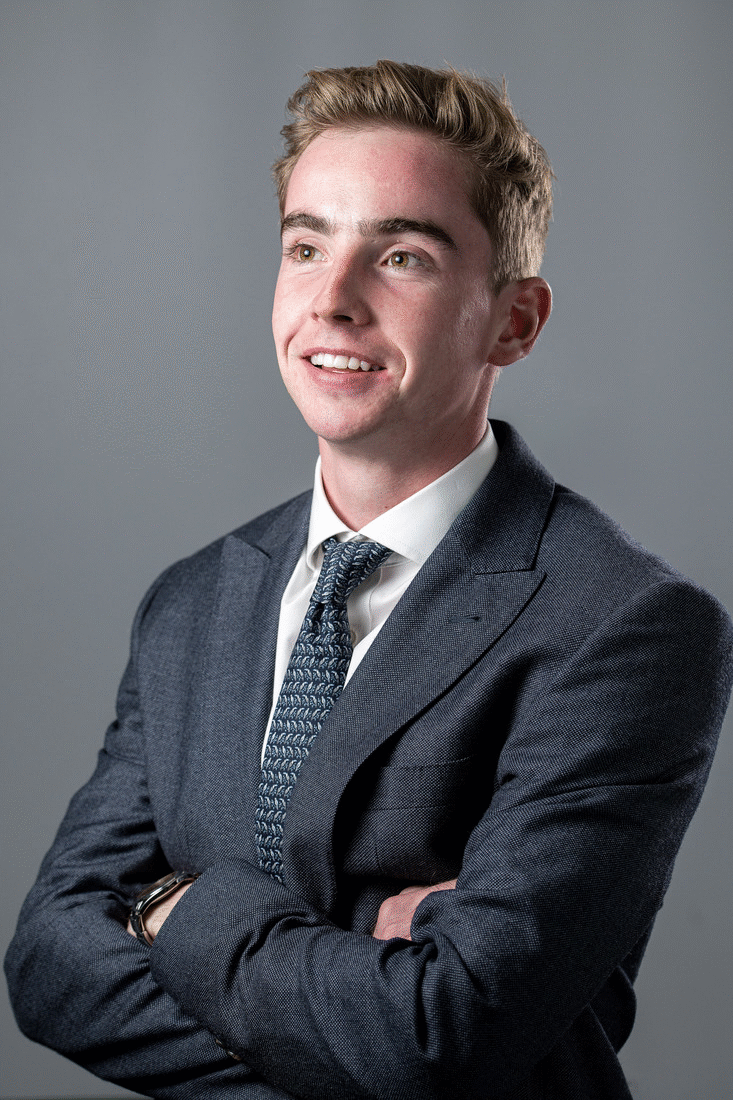 Joshua has been working around the clock on new initiatives, projects and ways of working at Rand Farm Park since the age of 15. In his nomination, he was described by his peers as having an intuitive attitude: "No one works harder, brings in more for the business or has a more strategic oversight into the growth of the business." Joshua has brainstormed, implemented and structured the events at Rand Farm Park and has been involved in every step, from planning permission to staffing as director, on the newly-opened Rand Farm Park Day Nursery and Pre-School. As well as managing operations and business at the park, Joshua directs Pallinc, a B2B company which sells and supplies pallets around the East Midlands area.
---
KATIE GILMAN-ABEL
Volunteer Swimming Coach, City of Lincoln Pentaqua Swimming Club, 20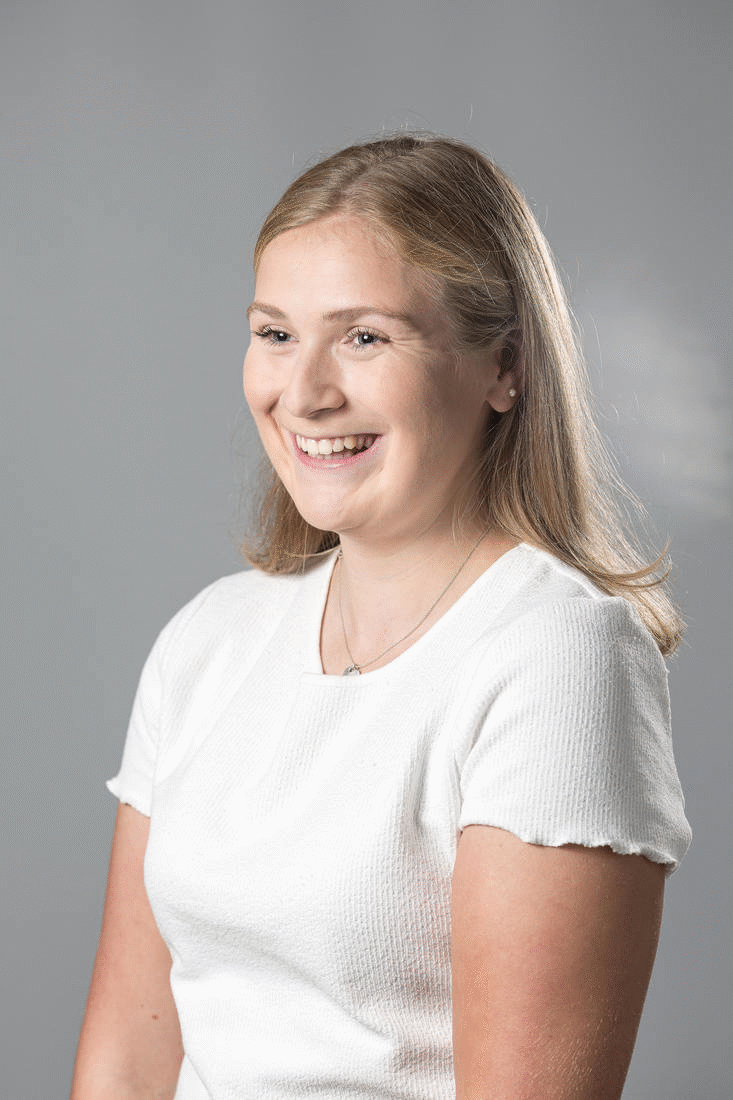 Katie has progressed from nervous first-timer, to competitive swimmer, and is now an integral part of the Pentaqua coaching team in Lincoln. She has given up eight years of volunteer time at the poolside, juggling commitments with her GCSEs, A Levels and her current Sports Coaching studies at the University of Lincoln. Her knowledge and experience has resulted in positions at Lincolnshire County and East Midlands Region Skills Coach for Swim England, and she has been involved in raising the profile of opportunities for young people to volunteer in swimming. Katie also volunteers for the Youth Sport Trust and the Sport and Recreation Alliance as a member of their youth boards. Most recently, she was invited to talk with MPs and guests in the Houses of Parliament about the benefits of volunteering and swimming. Katie has a great rapport with the young swimmers in her squad and is keen to share her love of the sport for many years to come.
---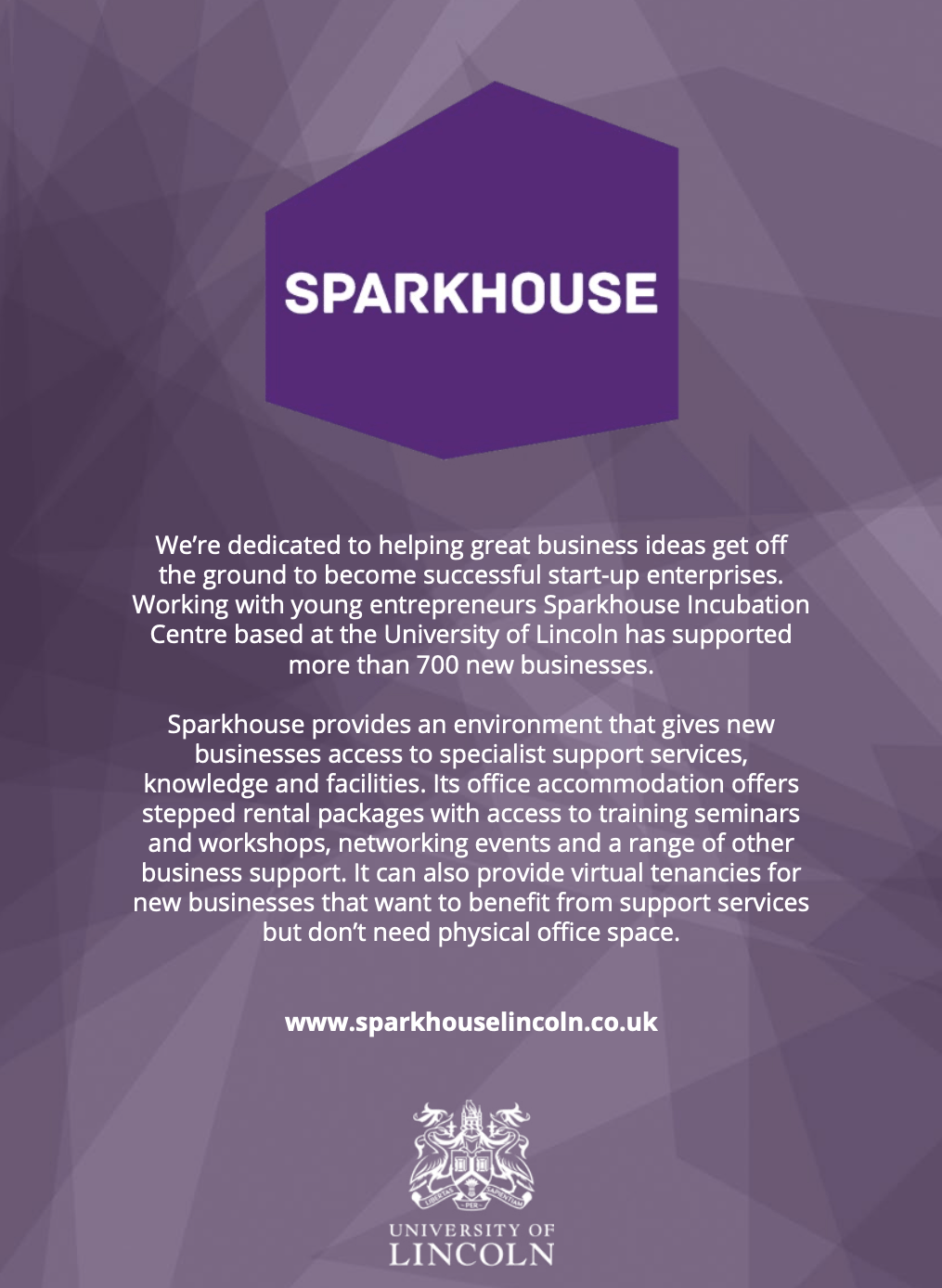 ---
LAUREN DOUCE
Gymnast, Retford Gymnastics Club, 15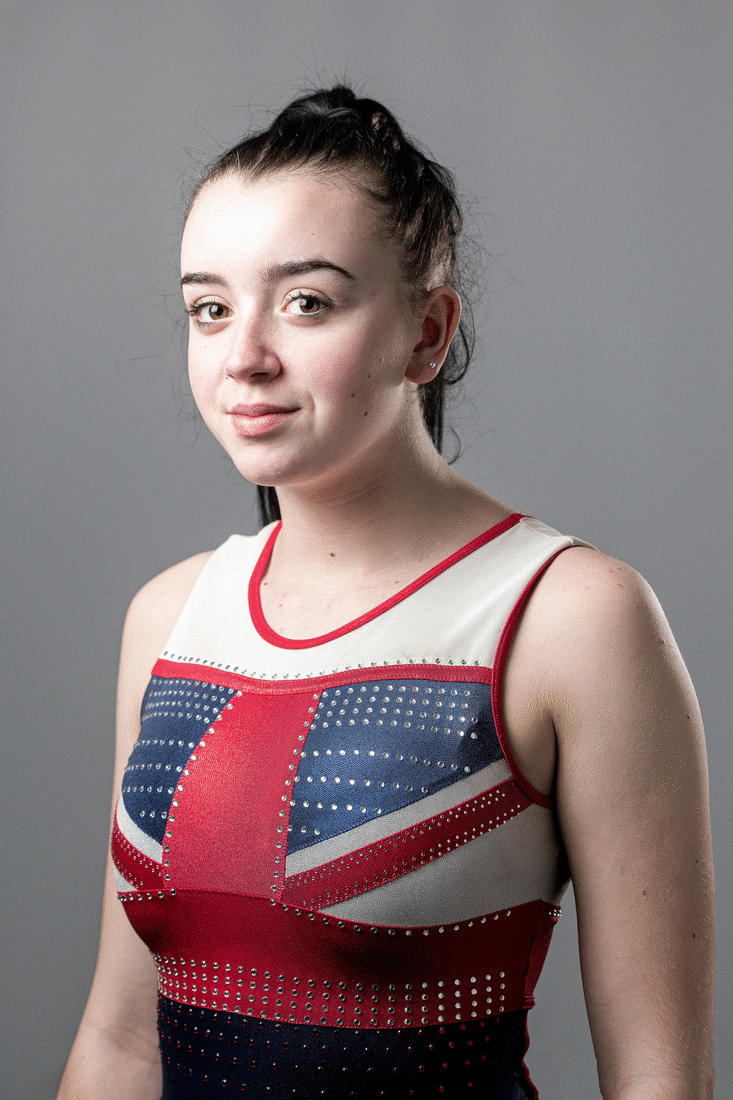 Lauren is a 15-year-old gymnast. She is a student at Lincoln Christ Hospital School and she has a learning disability. Despite her disadvantages, she trains at her gymnastics club for over 15 hours a week. Lauren was selected for the GBR National Special Olympics Team for the 2019 World Special Olympic Games in Abu Dhabi and became the Overall World Special Olympics Champion, winning four gold medals and one silver medal. Since then, she has visited St Peter and Gowts primary school as a guest speaker, promoting sport and sharing her Olympic experience. Talking about her disability and inspiring other children to become involved in sports has been a huge achievement for Lauren, who believes that in order to achieve you have to work hard.
---
LEO SCOTT SMITH
Founder, Tended, 25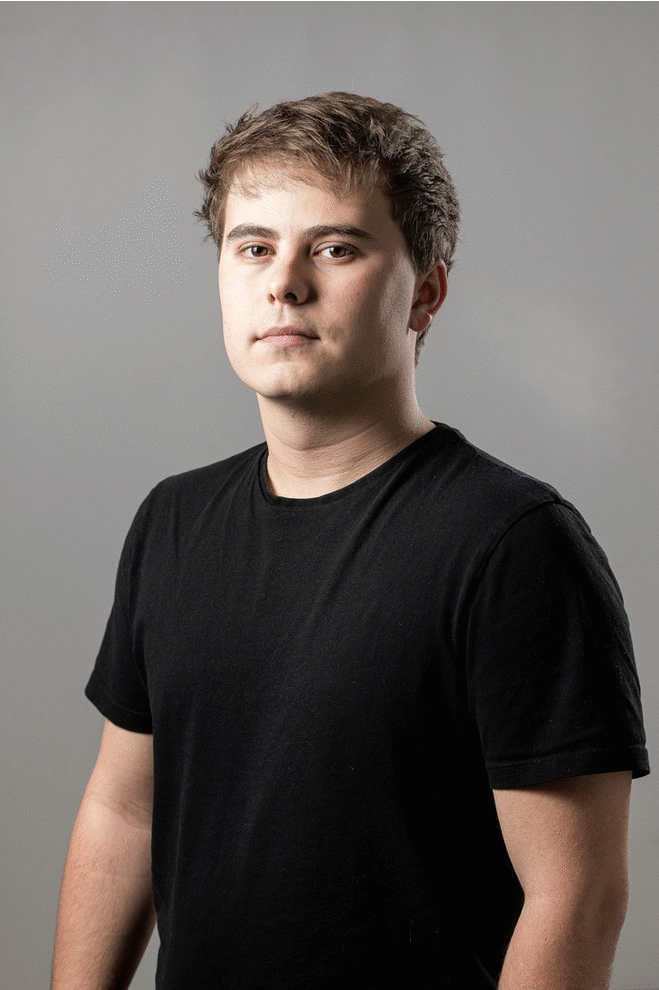 Leo's two year old Lincoln-based tech company Tended has snowballed since its inception. It now employs 27 staff based in offices in Lincoln, London and China. It has received £1.4 million of private investment, won multiple awards, secured contracts with some of the world's largest companies and pushed boundaries with life-saving technology. Leo's Tended Protect product has brought him international recognition. The wrist-worn safety device has the ability to detect when the wearer is in trouble or injured. It calls for help in an emergency, sharing GPS details to trusted contacts. Leo spent time working for a charity in Nepal and often found himself in remote areas. It was there he realised he may not be found if he was in danger. Tended works with some of the world's largest companies who are developing the technology and creating intelligent features to detect accidents.
---
MARCUS ASKAM-YATES
Director of Student Lettings, Student Housing, 28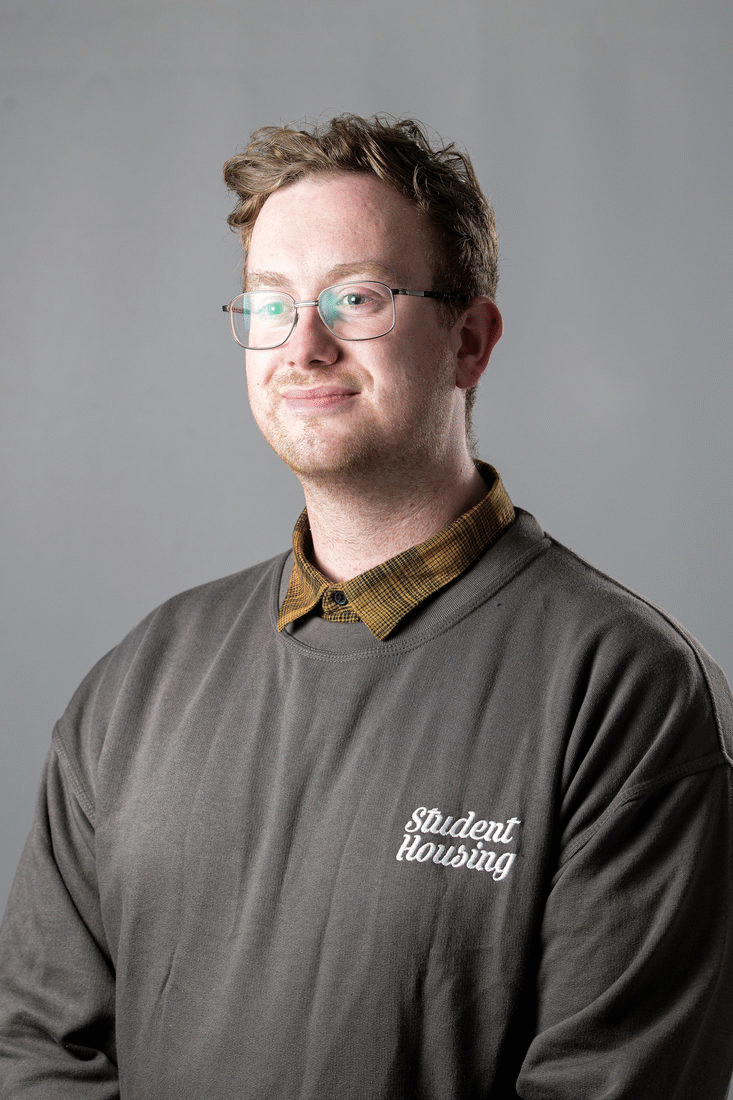 Marcus moved to Lincoln in 2011 to study at the University of Lincoln. He decided to leave to set up Student Housing with business partner Harry Conti in 2015 to better the standards of student accommodation in the city. Their ethos was to put the needs of the students first, and they decided to work only with landlords whose properties felt like home. They set up the company with just £500. Today Marcus' work has been key in building a team of 15 people who look after £50m worth of property in Lincoln alone. Marcus introduced a dedicated, free maintenance team, the only agency in Lincoln to offer such a service. The company also has the highest retention rates in the city and the highest deposit return rate of any agency last year. Marcus has also implemented several charitable initiatives, including raising over £1,000 for Trussell Trust Food Banks.
---
MICHAEL REDPATH
Head of Events and Marketing, Lincoln Students' Union / The Engine Shed, 29
Michael has enjoyed a seven year career in events, an industry he says he fell into by accident. He landed his first job at a local music venue in Kent, where he spent two years learning everything he could in the industry. With a growing passion, he enrolled at the University in Cardiff on an events management course, but quickly found the practical side of the work outweighed the academic. He developed a number of his own events in Kent before being picked up by national club brand Propaganda. Some 18 months with the brand as city manager saw him overseeing promotion in Northampton, Leicester and Lincoln. Michael went on to work as the Lincoln Students' Union Events Manager and now sits on the senior management team, responsible for the Engine Shed, Tower Bar, The Swan and The Barge. Michael has built up experience in live music concerts, theatre-style shows and sporting events, and helped to bring huge names like Jimmy Carr, Example, Kaiser Chiefs and Annie Mac to Lincoln.
---
OLIVER MYRES
Portfolio Manager, Brewin Dolphin, 24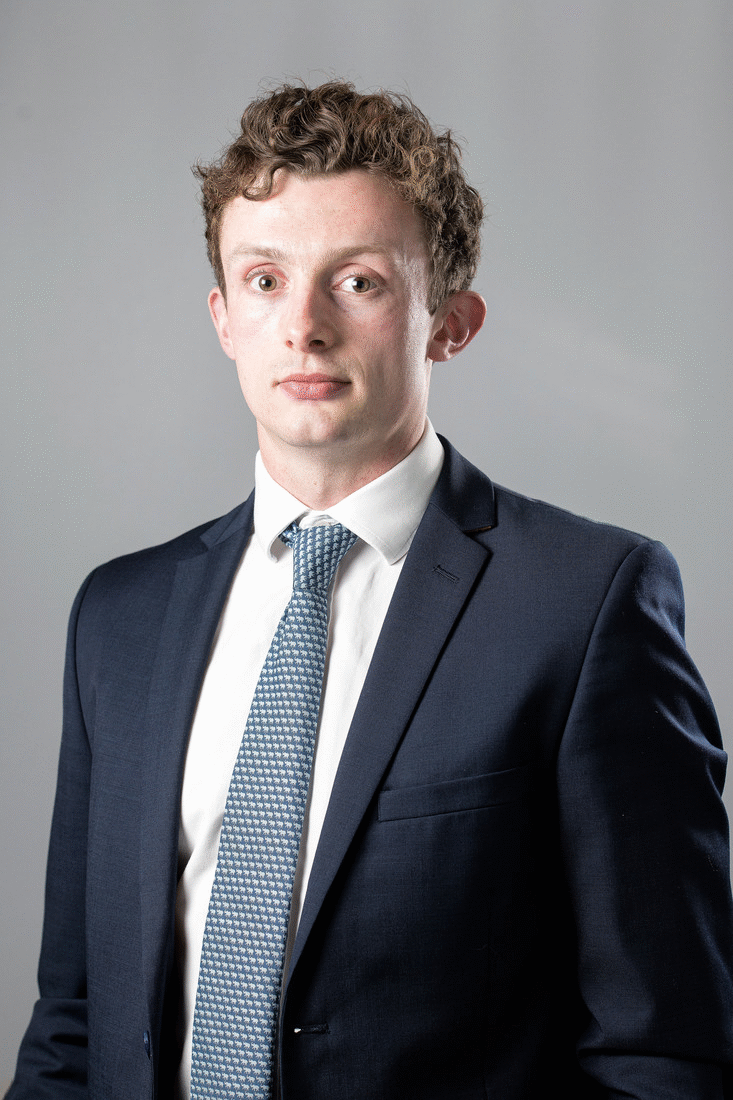 Oliver is a first class graduate from the University of Lincoln, and at just 24 years old, he has achieved chartered status with the Chartered Institute of Securities and Investment — he is a Level 7 qualified investment manager, the highest level you can achieve in the industry. At Brewin Dolphin, he is responsible for executing trades and formulating ideas. He and the team in Lincoln manage over £360 million in investment funds for private individuals, charities, trusts and pensions across Lincolnshire and the surrounding areas. He is passionate about investments and always goes over and above when researching investments. He is also described as the office champion for health and wellbeing, providing advice to staff on both their mental and physical fitness, as well as organising guest speakers on the subjects.
---
OWEN LEWIS
Director, Univentus GBU Ltd, 20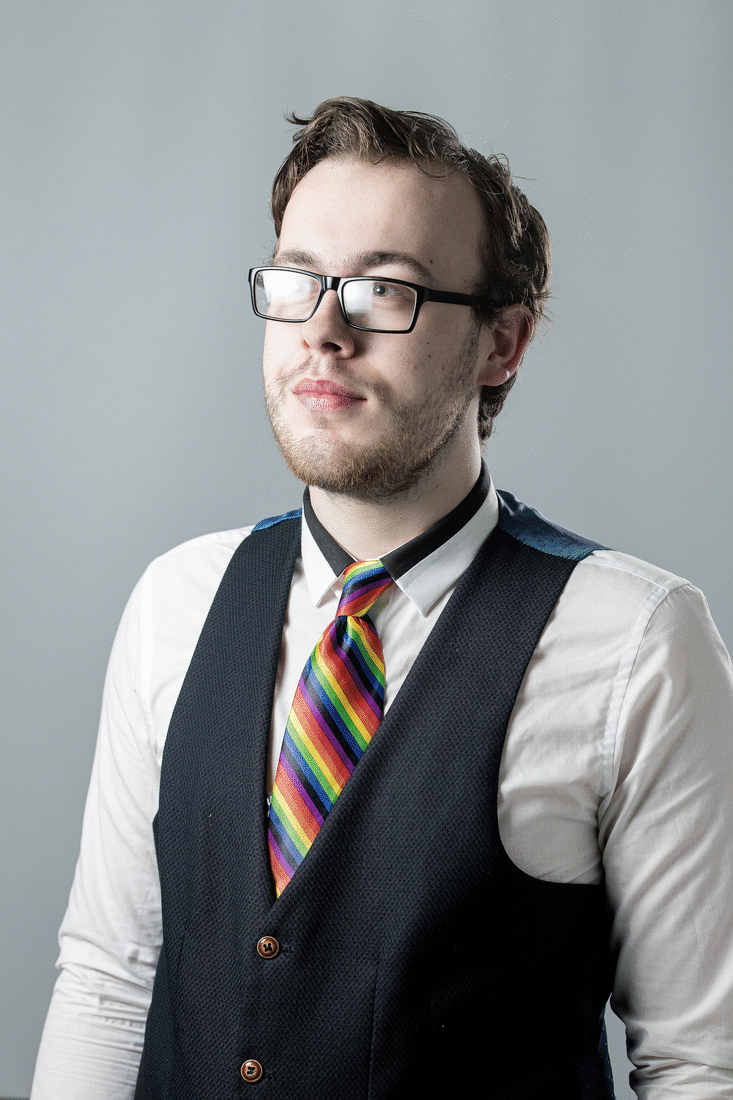 During his school years, Owen was a young carer. He struggled through his secondary studies, but he worked incredibly hard to achieve his position today as director of Univentus. His role has seen him work with the Bishop Grosseteste Students' Union to advocate for free menstrual products, fundraising for mental health and local LGBTQ+ charities and encouraging community cohesion. He has also used his connections to raise awareness of a school he volunteered at in Uganda and a refugee camp in South Sudan. Under Univentus, Owen has led a scheme which runs creative workshops with schools and businesses on gender, sexuality, disability, race and positive social action. Having been a victim of hate crime himself, he uses his own experiences to raise levels of understanding. This has taken him to Amsterdam and he has featured in JustLincolnshire "Stories of Strength".
---
PETER WATSON
Managing Director, Distract, 26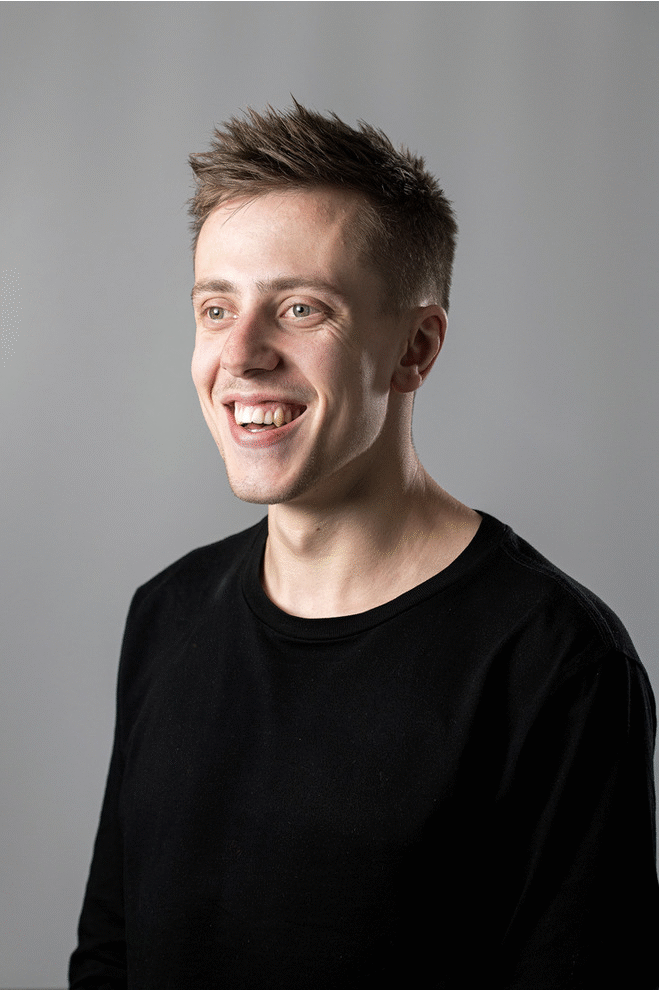 Peter founded Lincoln creative advertising and marketing agency Distract alongside Bradley McKenny in 2015, in their second year of university. Already an entrepreneur at the age of 16 with his YouTube channel offering car audio instruction videos to thousands, he subsequently built a shop to sell to the already engaged audience. From here, starting a social media agency seemed a natural fit. Peter and Brad saw a gap in the market to show local businesses solutions to marketing and advertising challenges. Distract now employs 17 full-time staff and, in 2018, launched its own PR department, which increased revenue and brought more marketing services under one roof. Peter also took the unusual step of hiring a cameraman to record each day of his business journey, posted on a YouTube series alongside a podcast. He also launched a free Lincolnshire Marketing Conference in 2018, which will be followed by a second edition this year. Peter also runs Featured, a start-up business seed fund incubator, giving fledgling businesses advice and support to grow quickly.
---
RACHEL TWEEDALE
Co-director, The Elite Fish & Chip Company, 30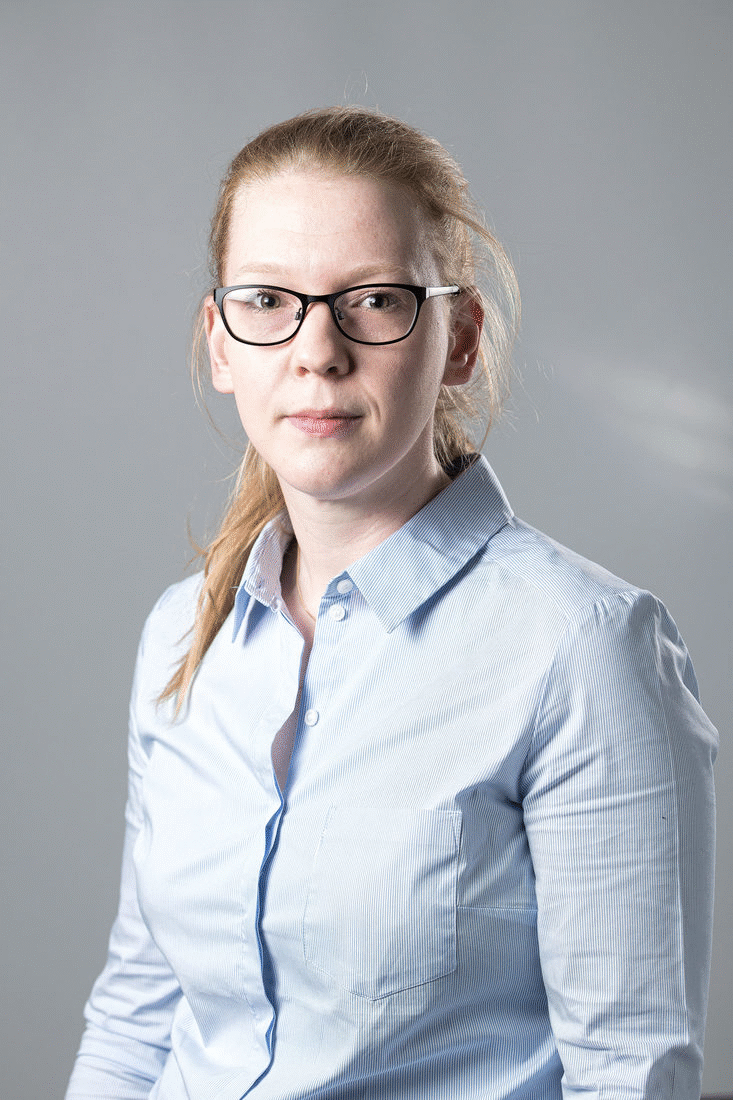 Rachel earned her place in the shortlist for her sheer determination and passion that she has shown her family business. At 16, Rachel started work alongside her father and grandfather. She chopped lemons and buttered bread, oblivious to the positive impact she would have on the business. She rose quickly through the ranks to take over the reigns as co-director, and today manages Elite's Sleaford restaurant and takeaway. Rachel was able to recognise a gap in the industry and took it upon herself to revolutionise the restaurants and takeaways. She made changes that would appeal to customers, like new decor and quirky menu options. Battered pigs in blankets anyone? Over the years, Rachel accomplished a Hospitality and Business Management degree and worked in America at a luxury hotel group. She also helped the company to win many awards and gain recognition for healthy changes. Not to mention, The Elite Fish & Chip Company gives back to the community. The team have collectively raised over £250,000 for charity.
---
SARAH BANNON
Engineer Officer, Royal Air Force, 28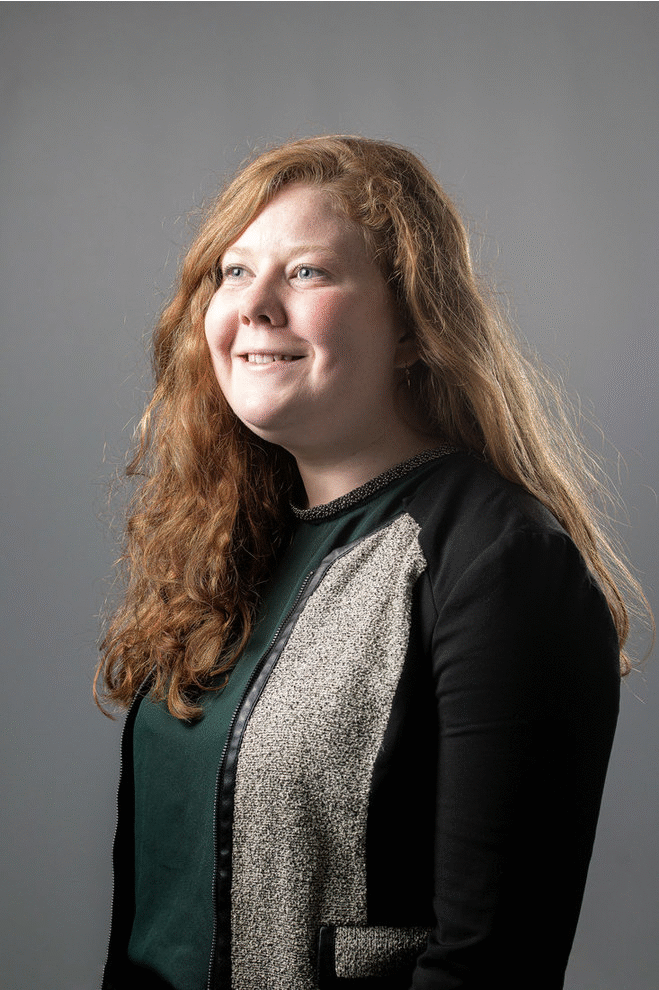 Sarah has been instrumental in developing cyber defences for the UK armed forces. Reaching across traditional divides and exploiting her knowledge, she is developing and setting policies that will underline the basis of UK cyber defence for years to come. In addition, Sarah is undertaking postgraduate study in a discipline far-removed from her core background of electronics and communications. Spotting a gap in the RAF's understanding, she is working to improve safety in UK military airworthiness by closing the gap between traditional physical aircraft engineering and the more nuanced cyber and software elements. Having only been in the field for six years, Sarah's impact and output have been described by peers as "truly remarkable" and are indicative of her potential for the future.
---
STUART MACLAREN
CEO/Founder, YPP Group, 30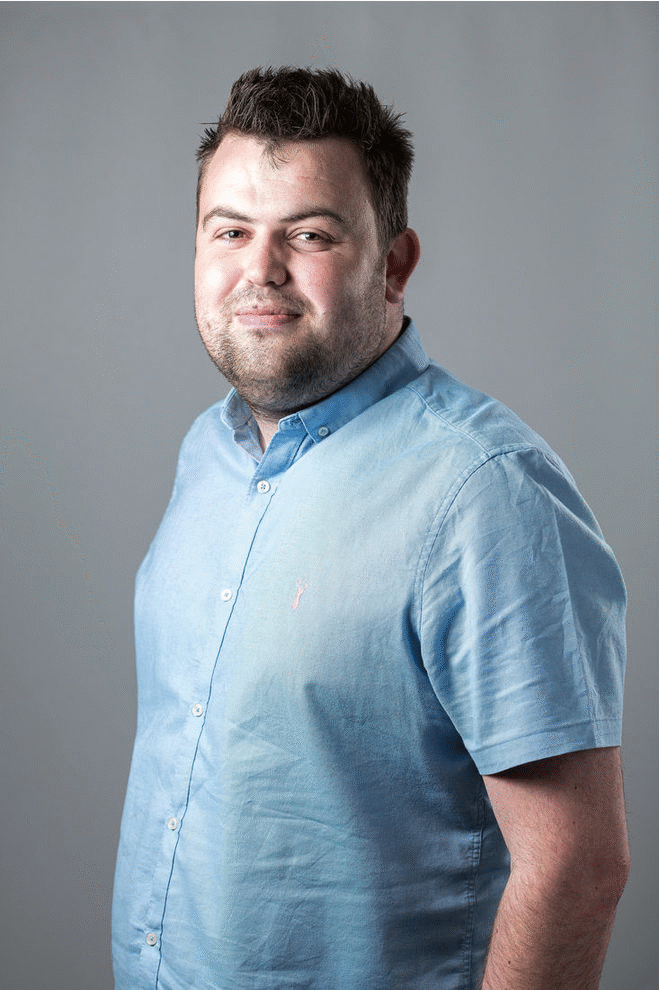 Stuart Maclaren has built his print empire in Lincoln from his kitchen table up. He now runs the Your Print Partner Group operation from a 11,000 sq ft facility with almost 50 staff and a multi million pound turnover. The business is now one of the biggest Mimaki print rooms in the UK, offering products of widely ranging scales. He is connected with all his employees and can often be found on the production line instead of in the boardroom. Stuart has diversified in recent years by launching a number of spin-off businesses, including Event Ss, Flag Wizard, Santa Sacks, Your Promo Partner and Custom Gifts, offering a huge selection of personalised merchandise and gifts. He was shortlisted for his attention to detail and his desire to succeed.
---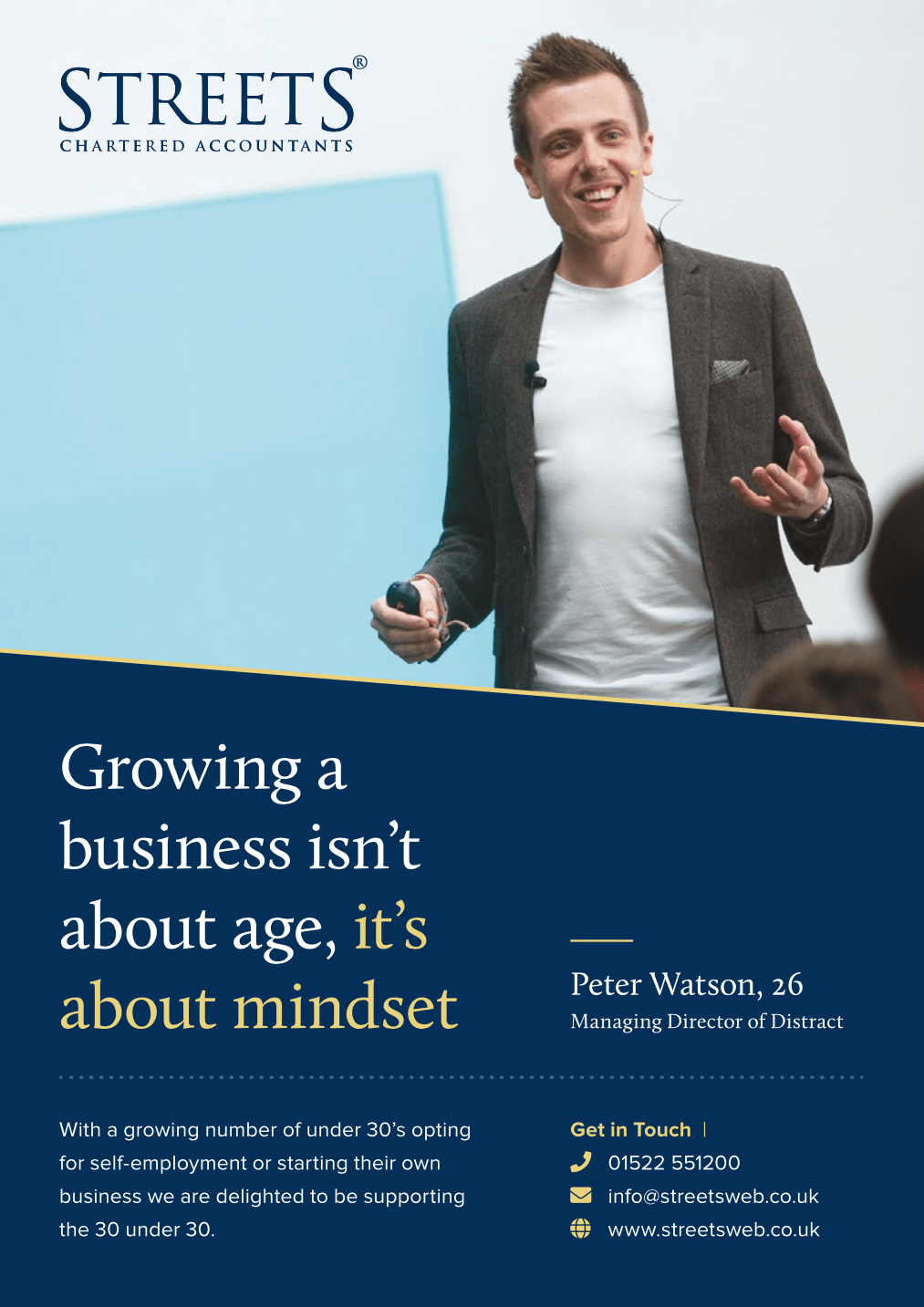 ---
WILLIAM STOKES
Entrepreneur, Co-Founder & CEO, Co-Space, 27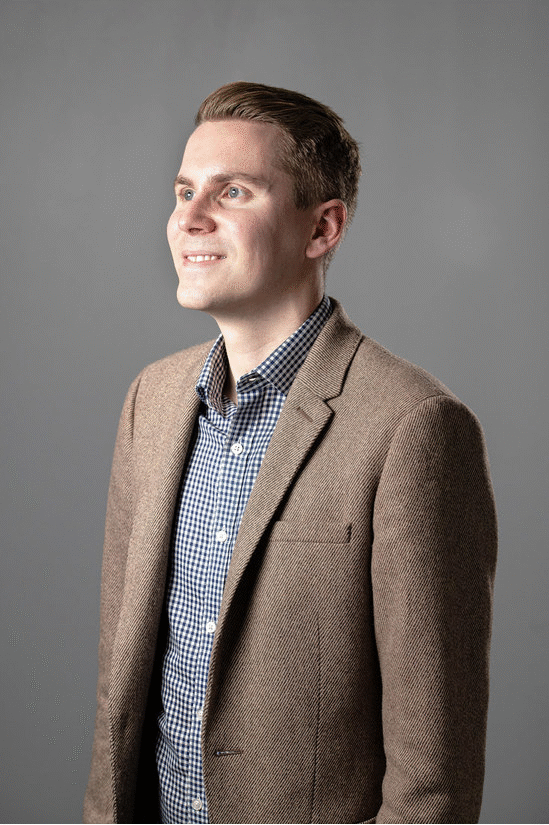 William is an entrepreneur, property developer and Co-Founder & CEO of Co-Space, a large flexible workspace operator based in Lincoln. He gained eight years of experience in the chemical and construction engineering sectors before stepping away to focus on his own business ventures. Over the last four years, he has invested in and supported several other businesses, typically with a focus around emerging technologies and sustainable business development. This includes EquaGroup, a property developer committed to delivering between 150 – 250 apartments a year to the first time buyer market. William has a passion for the flexible workspace sector, as well as health and proptech. Alongside all this, William co-hosts an informal business podcast called 'Business Over Beers', the result of a 16-year-long friendship with Sam Temple-Baxter.
---
ZOE LAMB
Account Manager, Shooting Star, 26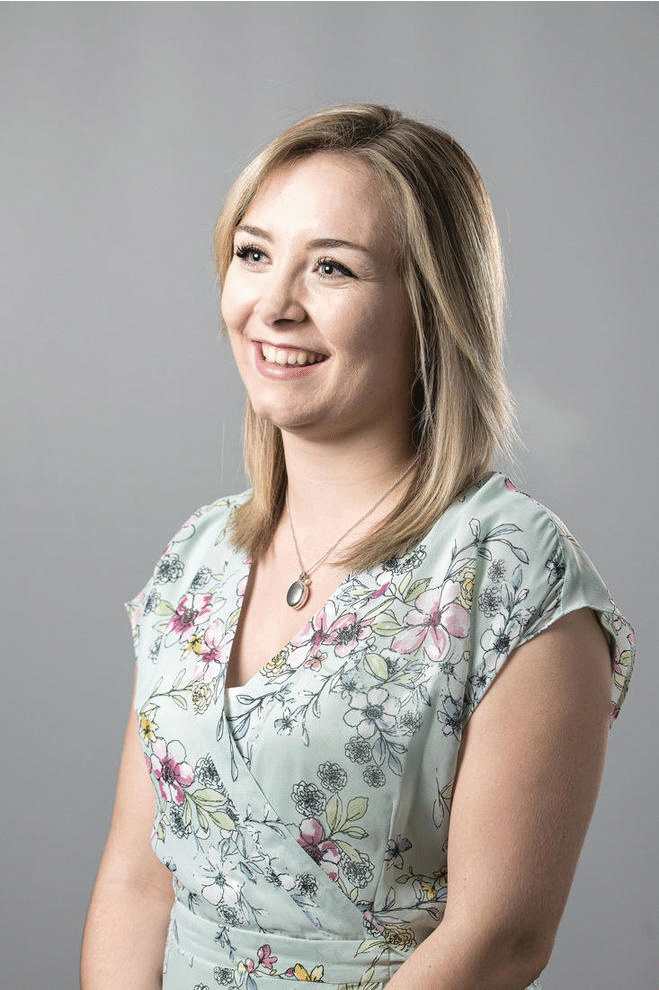 Zoe was nominated by her colleagues at Lincoln-based PR agency Shooting Star as a strong and capable member of the team who is always the first to offer help when things get busy. She's fondly referred to as the 'unofficial office manager'. Zoe's attention to detail sets her apart and she is regularly called upon for copywriting and proof-reading projects. She joined the business in 2015 and progressed quickly to Star Intern, to account executive, then to senior executive in 2018, and most recently account manager. She has worked hard to gain new skills since joining the new company, as well as letting her personality and ease with people shine through. Last year, Zoe was given the heartbreaking news that her mother had terminal cancer. Despite this, she threw herself into her work, completing tasks remotely so that she could visit her mum daily. All the while, she insisted on remaining at work and maintained her usual high standards throughout.
---
ZOE YOUNG
Owner, Meals for Mini Mouths, 29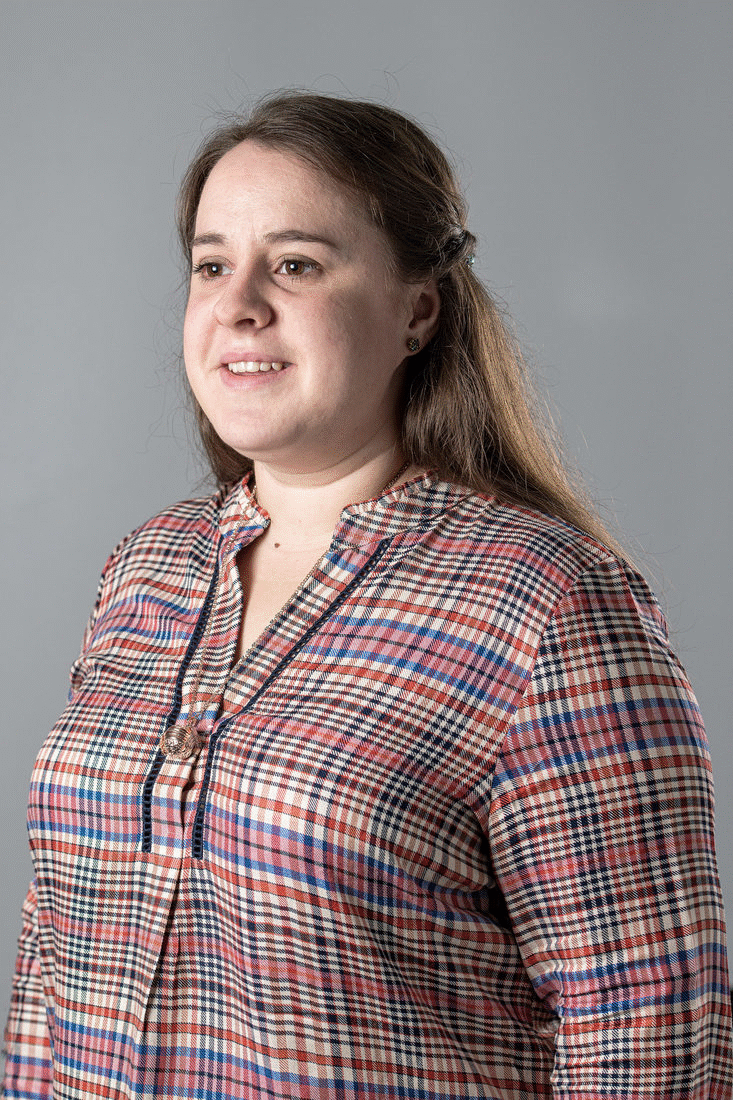 Zoe started a blog last year to provide healthy recipes that are adaptable for all ages, but safe for 6 month-olds upwards (baby led weaning). BLW is now recommended by the NHS, but she found that there was not much information available on what's best to give your baby from 6 months onwards. Zoe makes recipes that are quick and simple, and are safe for babies, as all recipes can be adapted to suit different allergies. She also writes blogs to help with problems and worries all parents go through, which are on another website called Bibado. She dedicates a lot of time to this and works extremely hard, but she says her reward is knowing that she's helped other mums and dads all over the world. Zoe does all this whilst working in marketing full time and raising three children.
---
Your success is our story: A toast to the 2019 Lincolnshire 30 under 30 from the editors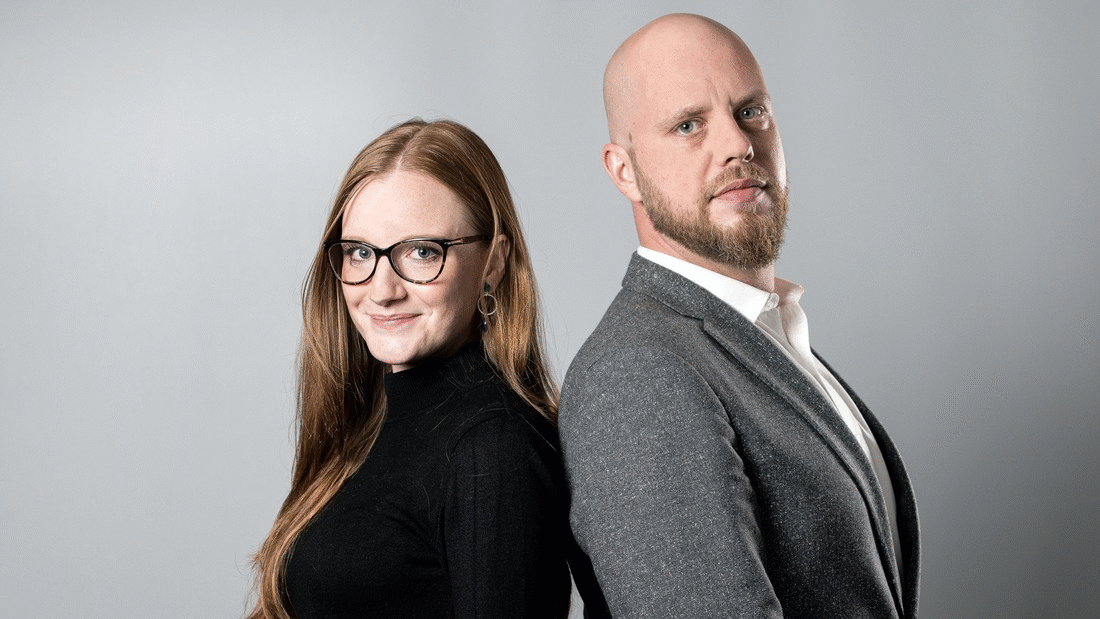 Daniel Ionescu, Managing Editor
Emily Norton, Associate Editor