October 16, 2019 4.55 pm
This story is over 31 months old
Man rescued in Lincoln after river flood wall breached
The road is impassable after the River Witham started to seep through cracks in the wall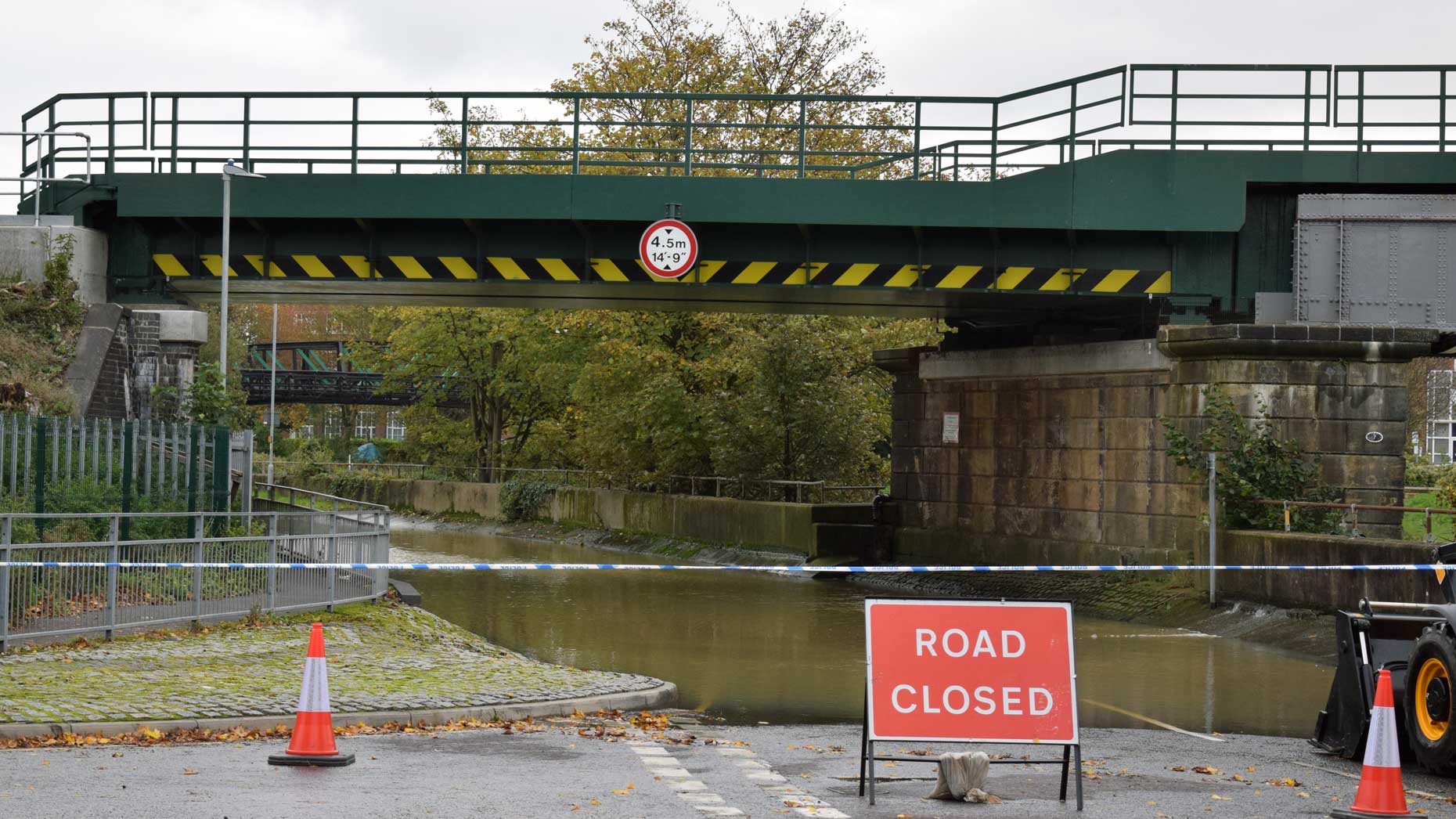 Firefighters had to rescue a man after he got stuck while trying to drive through a flooded Lincoln road.
Spa Road in the Stamp End area has been closed off and water from the River Witham is still seeping through cracks in the wall directly next to the road.
Rescue crews used a water rescue sled to rescue a man in the early hours of Wednesday, October 16 and used a winch to remove his car.
A spokesperson for Lincolnshire Fire and Rescue said: "The road is now closed due to being impassable.
"Please do not attempt to drive through the floodwater and take not of the road closure signs."
Heavy and persistent rainfall over the last couple of days has caused the River Witham to swell and remains at a high level.
An Environment Agency spokesperson said: "We are aware of a crack in the flood wall at Stamp End in Lincoln, through which water has been seeping onto the road surface.
"River levels in the channel are currently high but are now subsiding and the defence has not been over-topped.
"Our contractors have been on site this afternoon to reinforce the wall and pump floodwater back into the channel.
"We will be examining the wall and making any necessary repairs in due course."
Last year, Lincolnshire County Council completed a £1 million flood prevention project in Stamp End.
It was in response to severe flooding in the area in 2007 which led to the evacuation of 200 people.
The new scheme provided flood resistance with a low flood barrier and a new pump station to alleviate pressure at times of heavy rainfall.
Lincolnshire County Council was forced to step in and clear the drains when another road in Potterhanworth flooded.