October 30, 2019 4.20 pm
This story is over 26 months old
Meet five Lincolnshire competitors in Team UK for the 2020 Invictus Games
The 2020 Invictus Games will be held in The Netherlands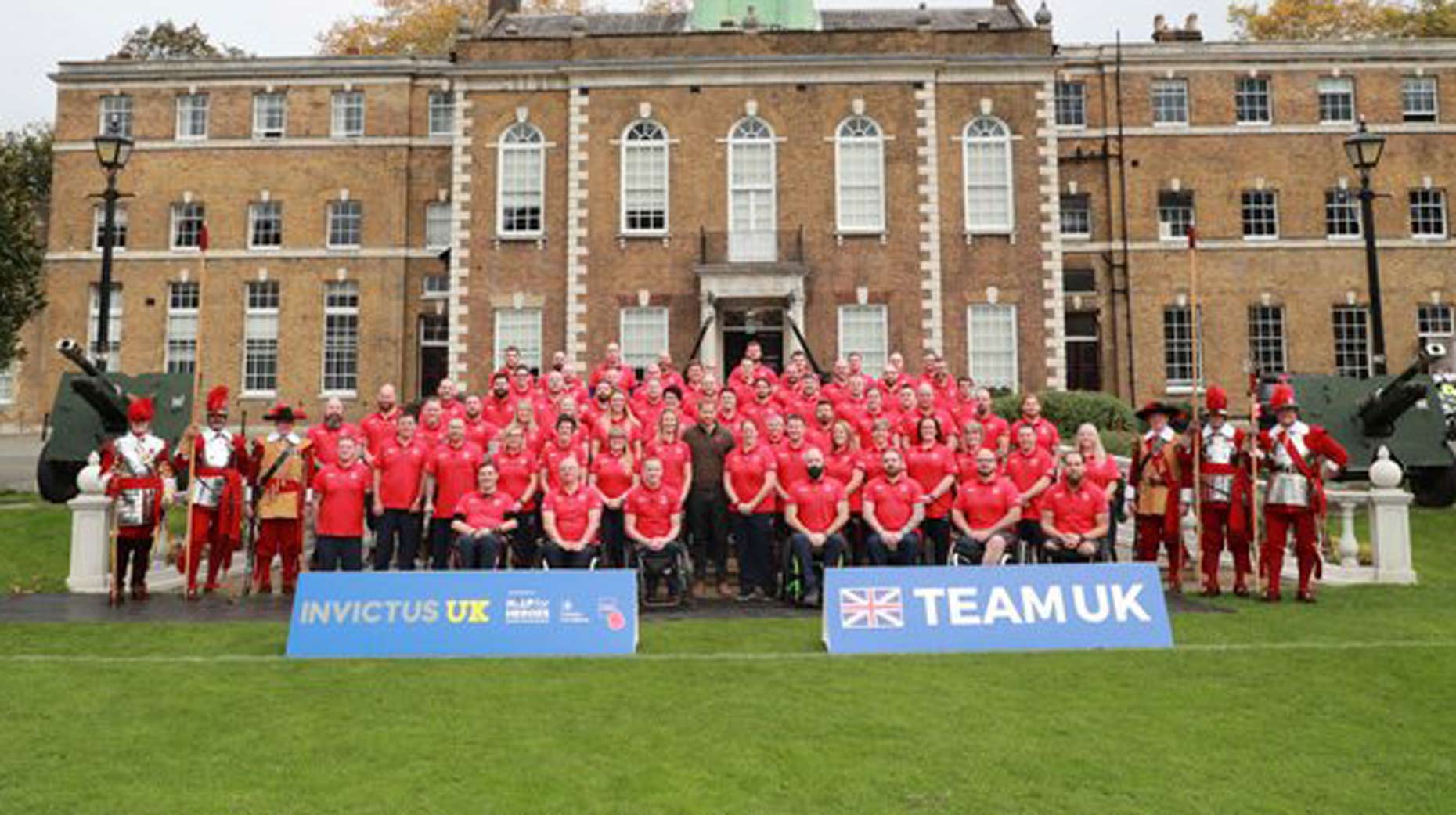 A man from Horncastle, who lost both his legs and the tops of four fingers after standing on an IED bomb, is one of five Lincolnshire competitors in a 65-strong squad to represent the UK at the 2020 Invictus Games.
The 2020 Invictus Games in The Hague in The Netherlands will bring together over 500 competitors from 19 nations between May 9-16.
More than 350 hopefuls trialled nine sports for one of the 65 places available on Team UK.
The UK team was unveiled on Tuesday, October 29 by HRH The Duke of Sussex, and 89% of the team is brand new to the Invictus Games. They will undergo training camps delivered by Help for Heroes to prepare them for next year's international competition.
The Invictus Games have been held since being created by HRH The Duke of Sussex in 2014. Wounded, injured or sick military personnel and their associated veterans take part in nine sports including archery, powerlifting, sitting volleyball, wheelchair basketball and wheelchair rugby.
Lincolnshire competitors
Tom Folwell – Horncastle
Tom, 43, was a former Sapper, who stood on an IED in June 2012 whilst on foot patrol in Helmand Province. One minute he was walking, the next he was lying on the ground.
He lost both his legs and the tops of four fingers on his left hand. Since the injury, he has also developed sleep apnoea.
Tom has taken a renewed interest in sport and he said: "Competing in the Invictus Games will show that my hard work has been rewarded and that I am still a member of the greater military family.
"It will provide me with a much-needed sense of achievement. The Games would provide my little boy an opportunity to experience his dad in an environment that he has never been a part of. One of brotherhood, camaraderie and excellence. This would give him a sense of pride and an opportunity to inspire his young mind."
David Morris – Sleaford (Vice Captain)
Sleaford man David is the vice captain of the team. Rachel Williamson, from just over the border in Rutland, was unveiled as Team UK's first female captain.
David, who was born in Peterborough, has been a corporal in the RAF since 2000. He was diagnosed with severe post-traumatic stress disorder after an incident in 2011, whilst serving as a survival equipment specialist with the Red Arrows.
The illness effected him to such an extent that David was "scared of his own shadow" and "didn't event want to leave the house".
David, who competed in the 2018 Invictus Games in swimming and rowing, said: "The power of the Invictus Games is hard to describe to people; it has to be seen to be believed. The benefits have dramatically changed my way of life.
"I am learning to cope with anxiety and how it controls certain aspects of my life. I want to be able to manage that level of anxiety which still plays a massive part in blocking me from achieving simple goals, and can often be debilitating, through raising my self-confidence to a point where I actually believe that I can do something without thinking worst case scenario and giving in before I have even tried.
"I hope this will have a positive impact on my children who, on more than one occasion, have missed out on activities because I have suffered panic and anxiety problems".
Lucy Holt – Digby
Lucy, 26, was a keen netball player, who struggled to come to terms with the end of her playing career following a serious ankle injury.
It had a knock-on effect on her mental health and the Invictus Games has opened her up to new sports, which she can still play and enjoy.
The former Senior Aircraftsman in the RAF works with disabled children, promoting the benefits of sport in helping to build confidence and improving both mental and physical health.
She said: "It has given me new hopes and dreams within sport, albeit achieving it in a slightly different way. It is still difficult for me to come to terms with the end of my netball career, as I was so passionate about it, but my new focus is on rowing and athletics. The Invictus Games has helped me discover an affection and appreciation for alternative sports disciplines".
Daniel Tasker – Market Rasen
Daniel, 38, was left feeling "broken" when he was medically discharged from the RAF after an injury to his arm.
It affected him physically and mentally, facing the challenges of adjusting to a different path in life outside of the RAF.
The former corporal has started to "feel normal again" with the support of family, friends and Help for Heroes.
He said: "Since my injury I have felt defined and judged as a broken thing. From the friendships that I have already made, along with the help and support that comes with this process, I have started to feel normal again.
"The people that I have met during the Invictus UK Trials and training camps have taught me to trust in people and friendships again. I have met some truly inspirational people who have taught me that I can overcome my limitations and that they shouldn't be allowed to hold me back any longer. It is helping me to rebuild my confidence".
He added: "This is giving me a chance to show my five-year-old son that you can achieve if you have the determination to do so, if you don't allow limitations or injury to hold you back. It is a chance for me to show my son that daddy can, rather than daddy can't."
Dean Tofton – Grimsby
British Army Corporal Dean Tofton 35, has struggled to find motivation and drive through bouts of anxiety, which would leave him house-bound and isolated.
Dean is now on his sports recovery journey and he said the Invictus programme has given him a purpose and focus.
He said: "The benefit of being part of the Invictus Games so far has been incredible. I am now a lot more active and have even joined my old football team again. There was a time when all I wanted to do was stay in the house as the anxiety of going out was too much.
"I would often make excuses or have a little drink of vodka to build up courage. Now I am planning days out with the kids and family and taking each step forward rather than backwards.
"My goal is to be able to handle any situation that life throws at me and to get back to the old me with the new improved look on life. I want to learn from experiences I have had to deal with this past year; to believe in myself, physically and mentally."