October 8, 2019 4.40 pm
This story is over 32 months old
More than 25,000 up in arms about pig fattening factory plans
PETA set up a petition to oppose the plans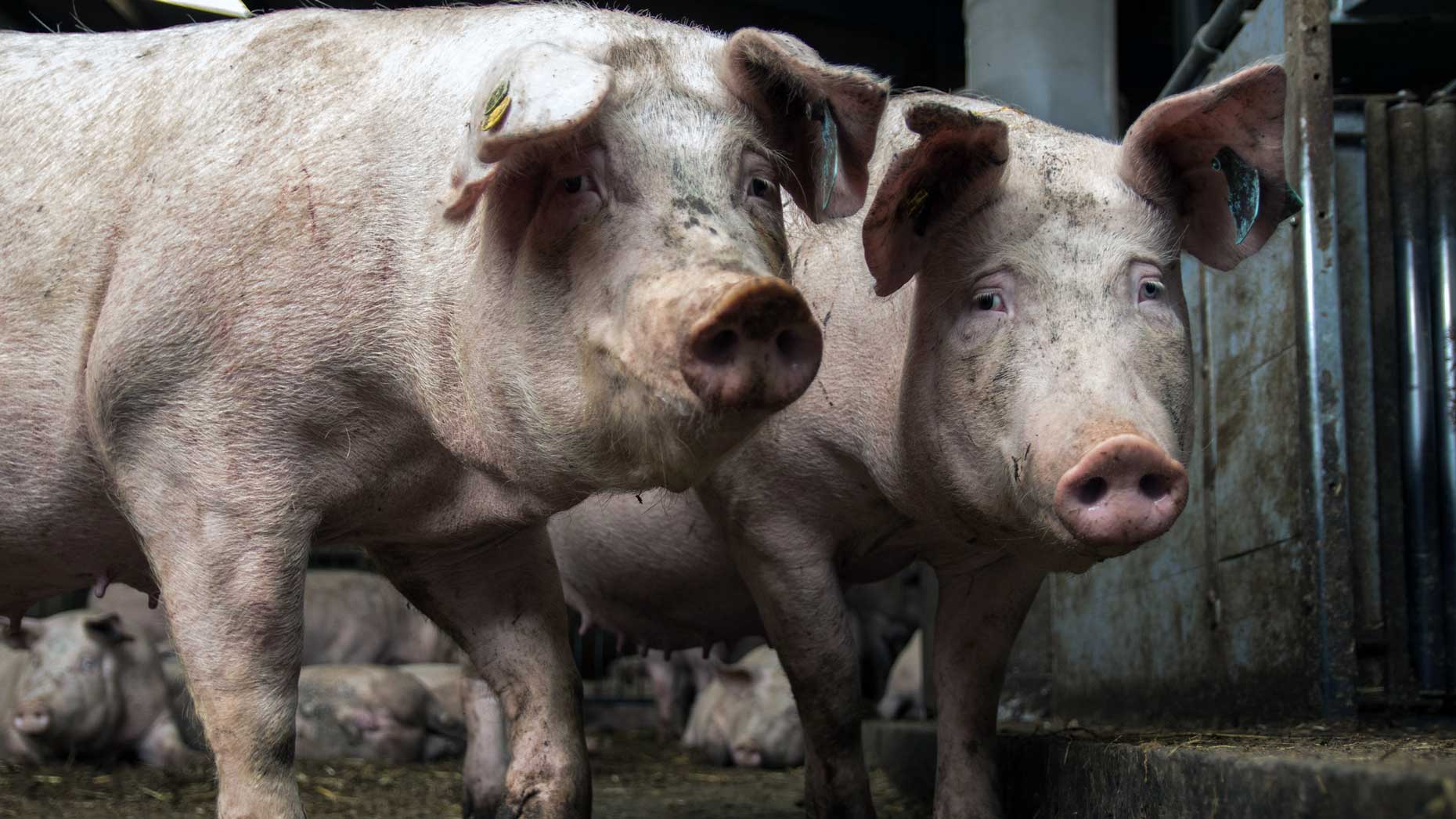 More than 25,000 people have objected to proposed plans to build an industrial-sized pig fattening unit in a Lincoln village.
As previously reported, DF Meanwell lodged the plans to house 1,920 animals on land north of Station Road in Harmston to North Kesteven District Council.
The building would be operated with White Rose Farms Ltd and would see the pigs increased in weight from 40kg to 110kg.
PETA set up a petition when it heard about the plans, which has now been signed over 25,000 times.
The district council's website has also been inundated with comments from local residents, with the vast majority writing to object.
David Wright said: "As the new owners of Harmston Hall, my wife, and our four young children are pleading to the common sense of the planning committee."
Ben Evans added: "I fiercely object to the above proposal. Who will want to come to our village if it stinks?
"I have never put in an objection before but I am vehemently opposed to this plan and hope that you will realise the devastating effects this proposal would have."
Valerie Wilkinson wrote: "The proposal is unacceptable. Apart from the cruelty and overcrowding, the emissions are harming the environment, the putrid waste and slurry will eventually reach watercourses.
"The foul smell will have a far-reaching effect on the whole population, who have chosen to live a quiet, peaceful life in the countryside. Put people before profit."
Elisa Allen, PETA director, said: "From the increase in traffic to the knowledge that thousands of sensitive pigs would suffer inside filthy sheds, the proposed facility would be a blight on Lincolnshire's landscape and its reputation.
"If North Kesteven District Council visited one of these intensive farms and saw the terrified animals, heard their screams, and smelled the putrid stench of ammonia and faeces, it would surely refuse permission for this hellhole."
The developers said the farm currently relies on arable farming and has no livestock.
It said in its plans: "Given the uncertainty surrounding the future of the single farm payment and all subsidised farming activities, the applicants have an essential need to diversify to a more sustainable and self-sufficient operation.
"The chosen diversification is the development of a pig finishing unit which will be operated on a contract basis with White Rose Farms Ltd.
"The applicants will provide the proposed building and supervision of the pig unit in return for a contract fee."
North Kesteven District Council will decide on the plans at a later date.