October 25, 2019 5.07 pm
This story is over 26 months old
Protestors to call for closure of Morton Hall's immigration detention centre
A demonstration will take place on Saturday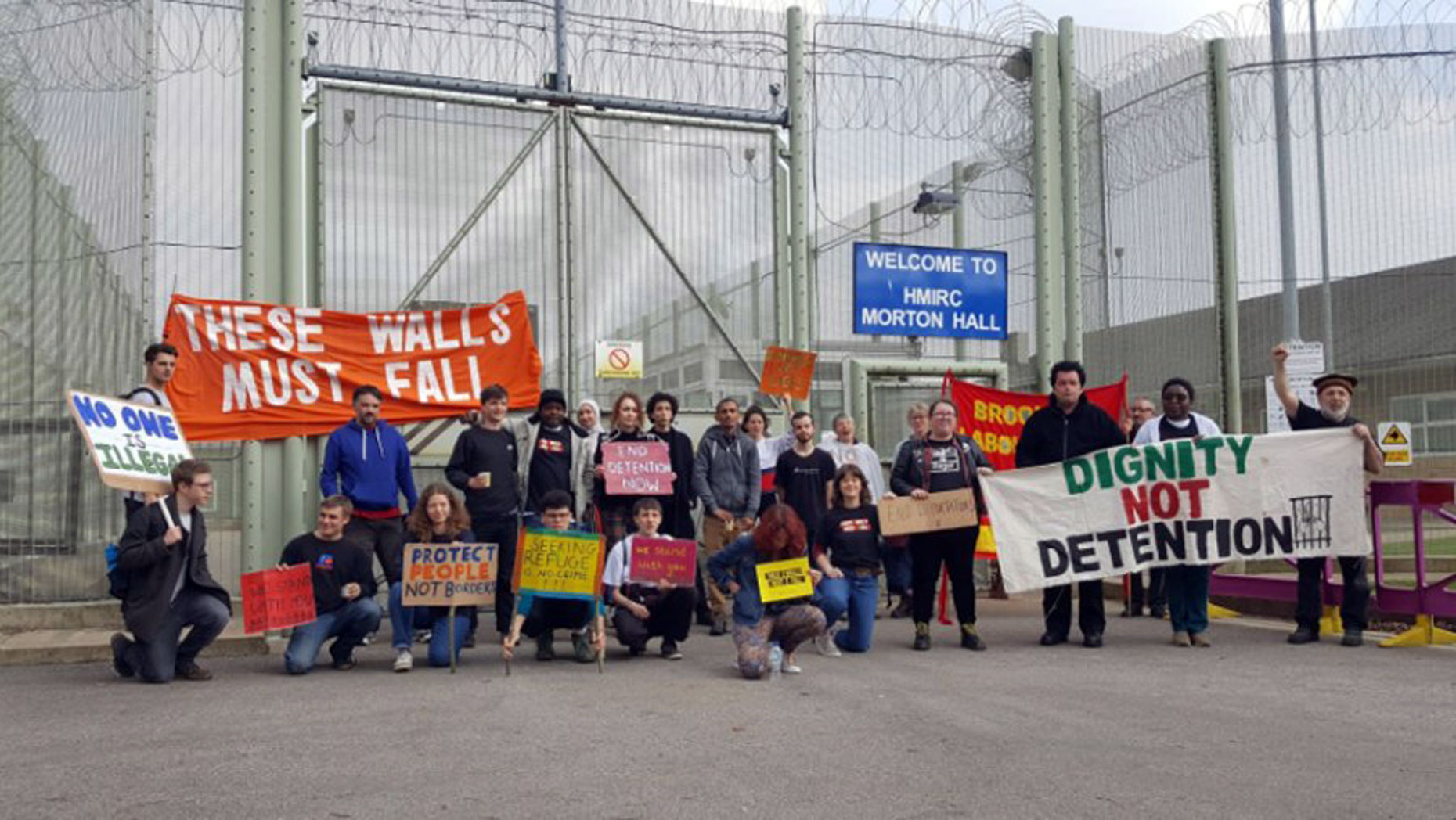 A big protest is expected to be held at Morton Hall immigration detention centre near Swinderby on Saturday, according to the South Yorkshire Migration and Asylum Action Group (SYMAAG).
The group said supporters travelling from around the country will attend a national demonstration, as protestors call for the closure of Morton Hall, where four people died in 2017.
Groups including SYMAAG, Sheffield Student Action for Refugees, Manchester Momentum, These Walls Must Fall, Reclaim The Power and Leeds University Oxfam Society will gather at the detention centre. The demonstration was called as part of the These Walls Must Fall campaign to end immigration detention.
The protest will be held between 12pm-3pm on October 26 – click here for more information.
Protestors will demand that detainees at Morton Hall are released back into their communities and that the immigration detention estate is 'rapidly shrunk out of existence'. It is understood that previous protests were welcomed by those detained.
One protester called Phil, who had previously been detained at a number of immigration detention centres, said: "We're here to demand an end to the inhumane practice of indefinite detention at Morton Hall and elsewhere.
"It is psychological torture to be arbitrarily detained like this. It damages people detained and those friends and family members left behind. We will keep campaigning until all detention centres go the way of Campsfield which closed earlier this year."
A Home Office spokesperson said: "No-one is detained indefinitely. Most people detained under immigration powers spend only short periods in detention.
"The welfare of detainees is of paramount importance and it is crucial that detention is carried out with dignity and respect."
As previously reported, there was another spike in self-harm incidents at the centre near Lincoln despite a drop in population, an independent report revealed earlier this year.
Malcolm Brock, chair of the Independent Monitoring Board at Morton Hall, previously said: "As a board, we see improvements in the conditions for men at Morton Hall but remain concerned about the suitability of a detention environment for some detainees.
"We recognise the vigilance of staff in identifying detainees who are struggling to cope within the IRC.
"The increase in incidents of self-harm is a matter of definite concern and is indicative of the difficulties that an uncertain and indefinite length of time in detention presents for the wellbeing of some detainees."
In response, a Home Office spokesperson said: "Immigration detention is an important part of the wider immigration system, and we are committed to using detention sparingly and only when necessary.
"We have made significant improvements recently and are committed to doing more and introducing further alternatives to detention, increasing transparency and improving the support available for vulnerable detainees."