October 11, 2019 11.06 am
This story is over 48 months old
Red Arrows pilot 'fatigued' and 'distracted' before fatal crash which killed engineer
Full report into the tragic crash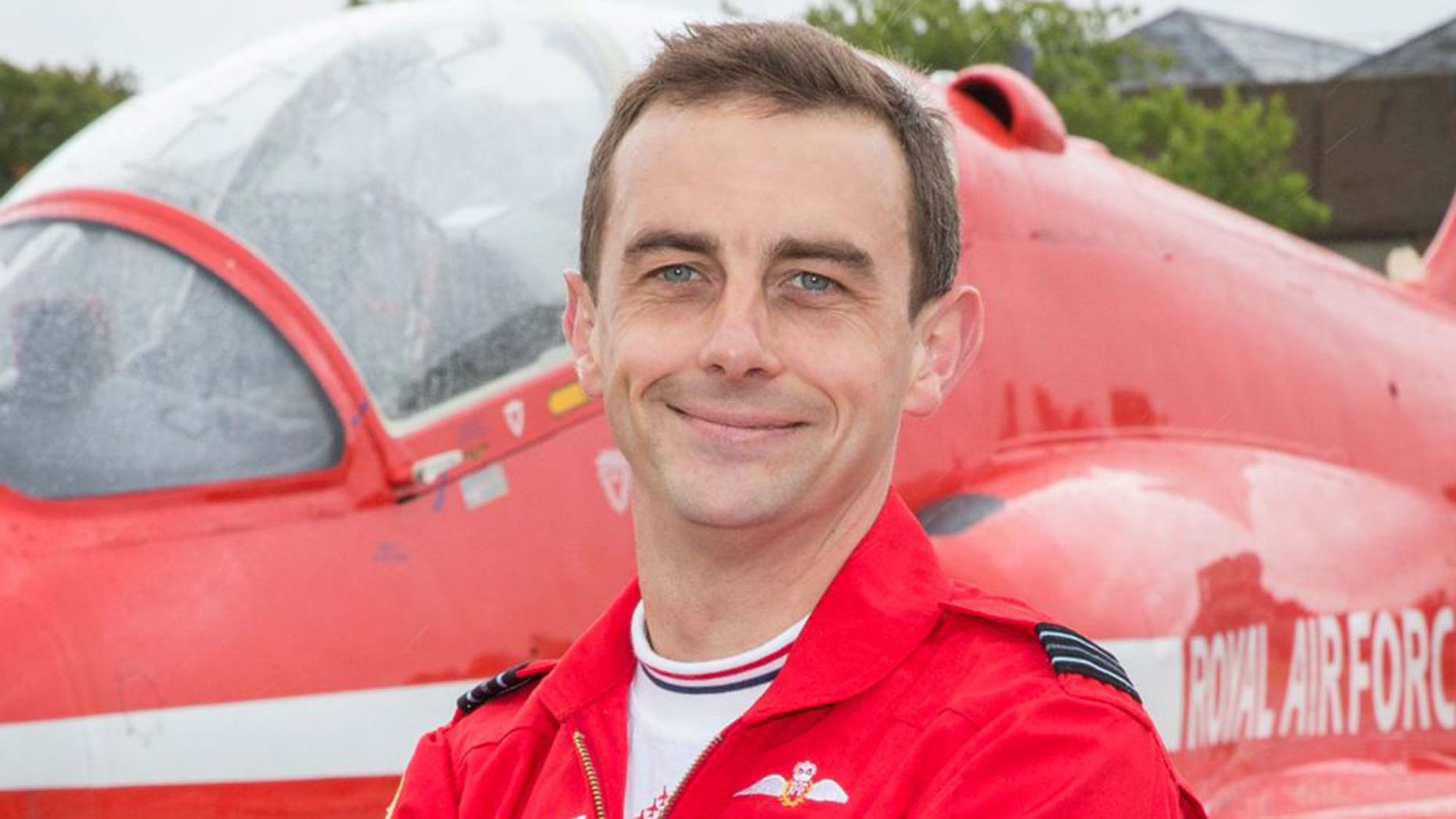 Investigators found that a Red Arrows pilot involved in a fatal crash was almost certainly fatigued and distracted.
Corporal Jonathan Bayliss, a Royal Air Force Red Arrows engineer, died when the Hawk T1 aircraft he was on board of crashed at RAF Valley at around 1.30pm on March 20, 2018 during a routine training exercise.
The pilot, Flight Lt David Stark, suffered non-life threatening injures after ejecting from the plane. He was later discharged from hospital.
He had approximately 2.5 seconds from selecting full power to deciding to eject, during which time the engine was accelerating.
A report was published by the Defence Safety Authority on Thursday, October 10. It ruled out technical failure or system fault as an accident factor. The focus of the Service Inquiry report was on human factor rather than technical matters.
The Service Inquiry Panel (SIP) said in the report that the jet departed from RAF Valley with the intention of simulating an engine failure in a training exercise.
It was then due to fly to RAF Scampton in Lincolnshire. During the training manoeuvre, the plane stalled and crashed near the runway as it was flying too low to recover.
The inquiry found Flight Lt Stark generally worked from 7.30am until 5.30pm and did not include, "sufficient time for rest". It was also noted that he was distracted by an air traffic control call asking him to confirm the aircraft's landing gear was down shortly before the crash.
Stark was described by the panel as an experienced pilot who was familiar with the exercise.
The panel found no specific evidence to indicate that fatigue was directly affecting his overall performance. Although he was not visibly stressed, the panel considered that his fatigue levels may have been influenced by underlying work related stress.
The SIP concluded that fatigue and distraction were a contributory factor that may have influenced Flight Lt Stark's actions on the day.
In the report it states: "The panel concluded that when considered collectively it was very likely that he was, to a degree, fatigued, distracted during the flight and may have had reduced situational awareness."
It added that the pressures felt by Red Arrows pilots were "exacerbated by resource constraints" and the "shortfall" in engineering and air safety personnel could lead to a future incident.
25 recommendations have been made by the service inquiry panel in order to enhance safety and prevent recurrence. Of the 25 recommendations, seven have been completed and await review by the Defence Accident Investigation Branch before they may be formally closed. Work continues at a pace on the remainder.
An MOD spokesperson said: "Our thoughts remain with the family, friends and colleagues of Corporal Jonathan Bayliss at this very difficult time.
"We accept the findings of the service inquiry in full and a number of recommendations have already been implemented."