October 24, 2019 9.08 am
This story is over 32 months old
Villager's amazing murals pave the way to colourful new career
A major operation in 2015 meant he couldn't drive for a while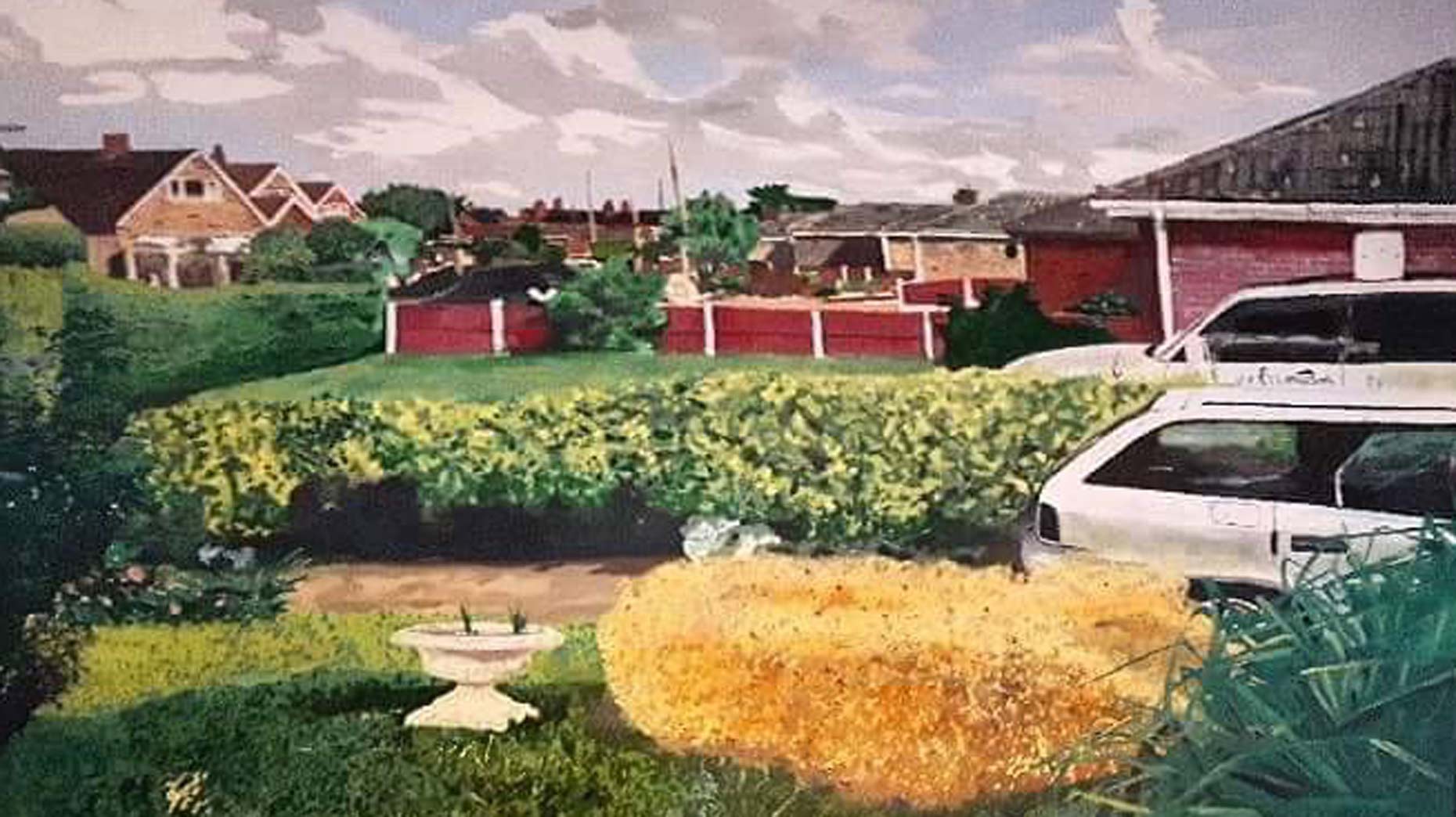 A man living in a village near Lincoln turned to art to get him through a major operation, and is now hoping his passion can become a new business venture.
Chris Popham, 46, from Saxilby told The Lincolnite that he was running a small taxi business until a major operation in January 2015 meant he was unable to drive.
He underwent an Aorta bifemoral bypass operation, which is surgery to redirect blood around narrowed or blocked blood vessels.
When he came out of hospital he could see things clearly, and art became his inspiration.
He was naturally good at art from a young age, but only started painting seriously after the operation. He decided to paint a mural on his bedroom wall as he tried to pro-actively fill up his time.
However, the time off work took its toll on the business and three years later he decided to close it.
Chris said: "I'm looking for a new venture and this seems to be a sensible option. It is something I enjoy doing and definitely keeps me fit and my creativity alive."
Not only has Chris painted murals, but he was also commissioned to pain the signage at a local pub called The Pavilion bar.
He has also done some A3 watercolours of the Fossdyke navigation canal in Saxilby, as well as snow sculptures.
All Chris' work is hand-painted and he has uploaded some of his work to Instagram.
He added: "I would love to see my work on a few walls around Lincoln and add a bit of culture with interest."
To contact Chris regarding his murals and paintings message him via Instagram or via email at [email protected]