October 28, 2019 4.51 pm
This story is over 26 months old
Yoga with bears in major wildlife park expansion plans
They will even be able to host weddings when the park has been transformed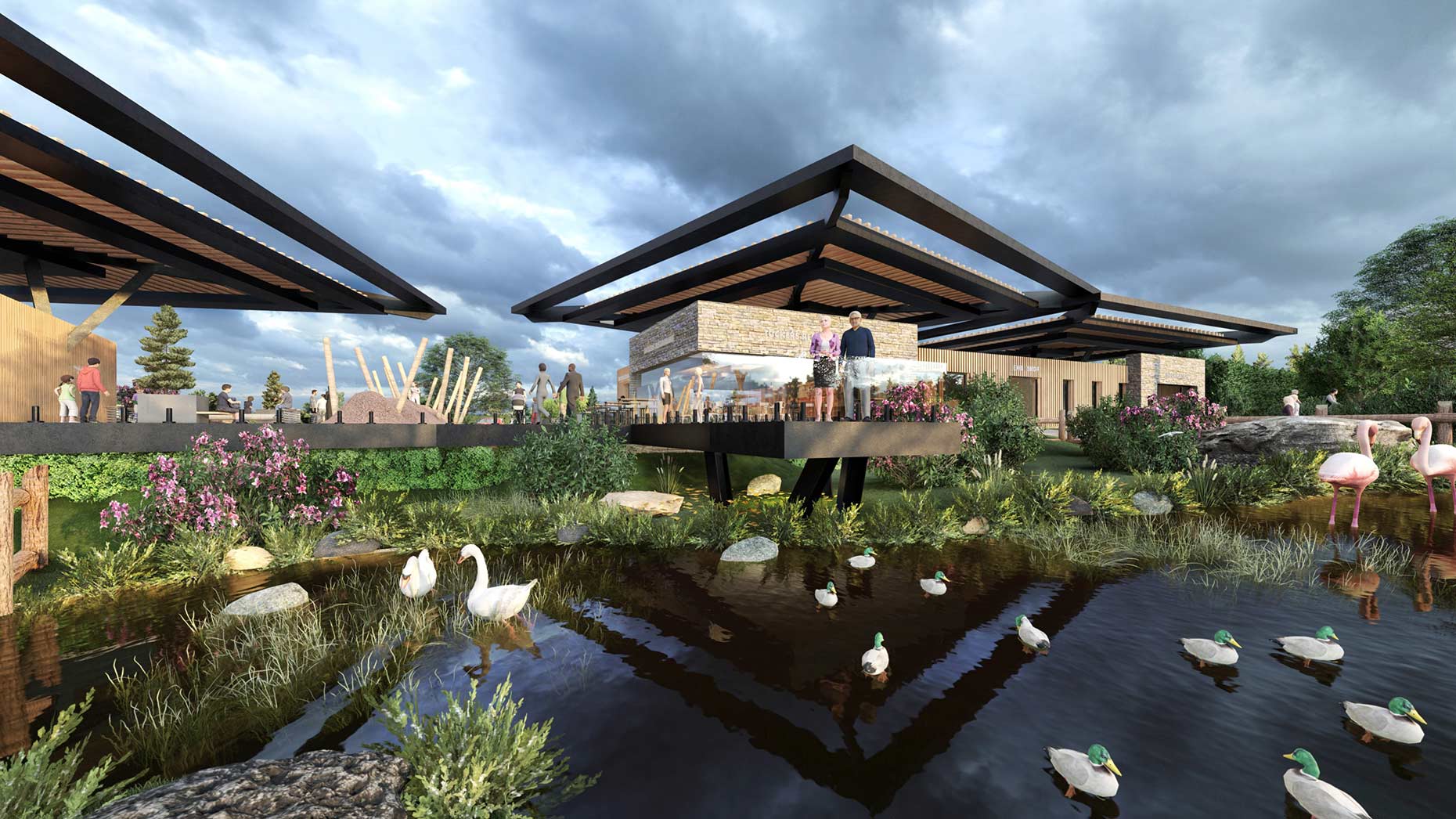 Animal lovers will be given the chance to relax, unwind and do some yoga with bears at the Wolds Wildlife Park after a major expansion.
New plans show off jungle-like canopies, glass walkways, and elevated viewing platforms to get face to face with the Horncastle park's giraffes.
One of the truly wild experiences which will be on offer is the yoga with bears class, which is claimed to help visitors connect with nature on a deeper level.
People will be able to take part in classes just a few steps away from the bear enclosure. Staff at the park say the bears will 'love the interaction with the public'.
The park's owners Andrew Riddel and Tracey Walters submitted their original plans back in 2018, but the work is now expected to be completed by 2022.
The park's third development phase includes a new main building are designed to mimic the appearance of jungle trees and will be home to a new gift shop and restaurant.
A new education centre will also be able to accommodate school visits, children's workshops and even offer function rooms for events and weddings.
Tracy Walters and Andrew Riddel, owners of Wolds Wildlife Park, said: "We have been overwhelmed with local community support, which has really given us the drive to work around the clock to put Horncastle back on the map.
"It is our aim to work with local businesses, schools and colleges to support the area, and create new job opportunities, educational facilities for learning, and a place for those with long-term illnesses to visit and enjoy.
"We feel we have the best team on-board to make our dream a reality, and it is a pleasure to work alongside AM2 Architects – they have amazing ideas for the park and we could not do this without them."