Close shave with train as two cars get stuck between train barriers
Train seemed to miss the red car by just a few inches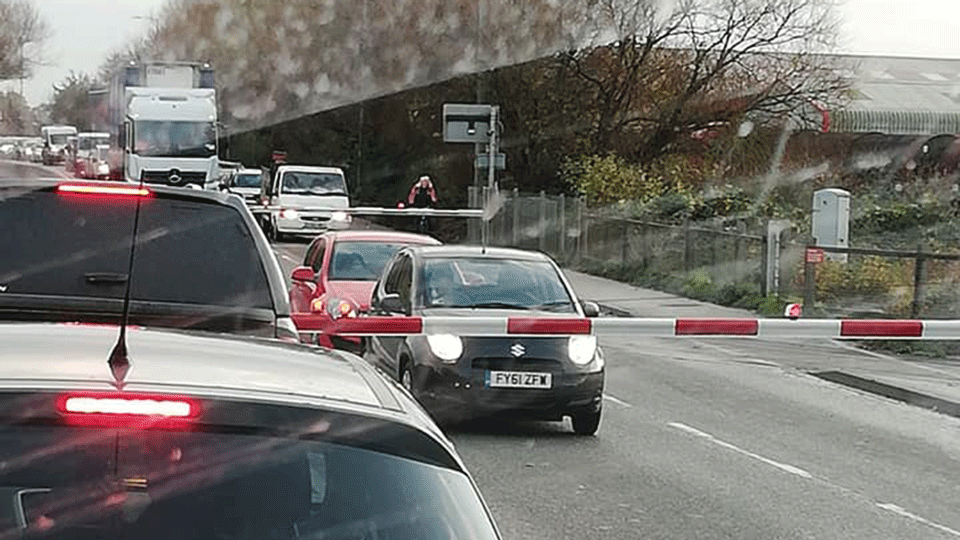 Two cars managed to get stuck behind the train barriers on a busy Boston road in an extremely close shave.
Both drivers almost pushed their luck a bit too far when they got stuck on Tuesday afternoon and have been slammed by the 'Idiot drivers in Lincolnshire and the UK' Facebook group.
The train seemed to miss the red car pictured by just a few inches.
Remarkably, nobody was injured in the incident and many people have commented on social media to ask why someone would take such a risk.
Andrew Blackamore said: "One car jumping the barrier coming down is one thing but WTF was the second car doing?"
Julie Perrot joked: "I bet the ones in the red car were sweating a bit!"
Others were a little more sympathetic to those caught behind the barriers.
Stacie Lewis added: "I hate this bit of the road. A couple of times I have been stuck in this area and fear this will happen to me.
"I wait until there is room on the other side, start to go forward and then a few cars overtake and leave me in this unsafe zone."