November 12, 2019 12.05 pm
This story is over 30 months old
Graffiti artists finish mural at empty Lincoln High Street shop
What do you make of it?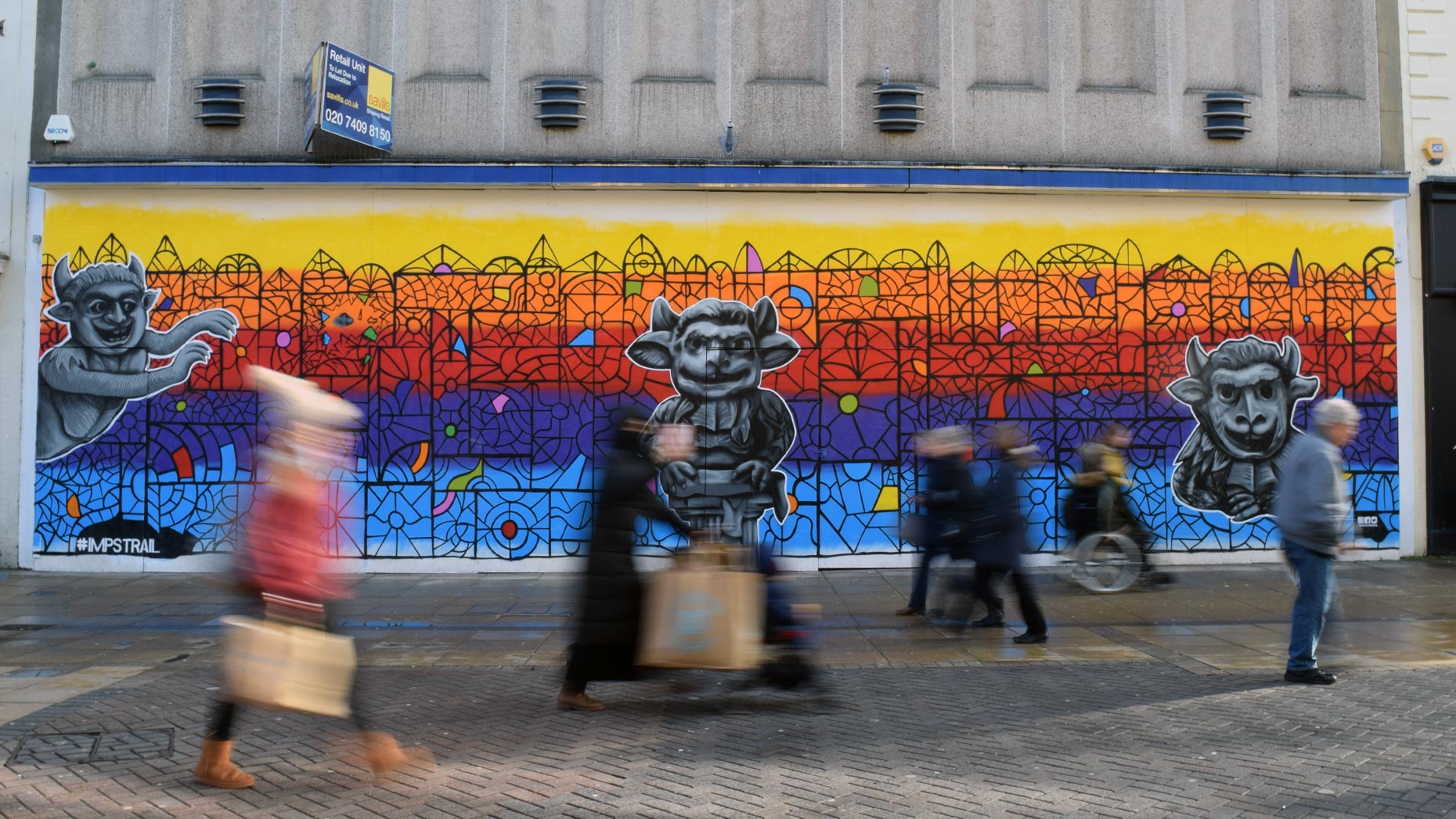 A pair of graffiti artists have unveiled their finished mural at an empty Lincoln High Street shop, in a bid to combat winter gloom.
James Mayles and Luke St Clair-Pedroza started their colourful work at the former Boots shop on Monday, November 4.
It is inspired by the mythical tale behind the mischievous imps and the stained glass windows at Lincoln Cathedral.
They are the same artists behind the mural at the Brayford underpass which leads from the waterfront into the city centre.
When we previously sent a reporter down to meet the artists, James said:  "Christmas is coming so we're trying to brighten up the High Street and promote the Lincoln Imp Trail 2020.
"It's all been super positive today, especially from the older generation. One lady even came up to us and said thank you on behalf of the people of Lincoln."
Lincoln BIG funded the project and is keen to know whether people want to see more of the murals around the city.
Sarah Loftus, Chief Executive at Lincoln BIG, added: "We wanted to make the High Street look much more attractive and show it off as a place for people to invest.
"It celebrates our heritage and lots of people seem to like it. We are looking at moving it when a new business moves into the unit."