November 13, 2019 11.37 am
This story is over 31 months old
Helpless Lincoln farmers watch torrent flow onto land for five days
They are bracing for the heavy rains which are forecast later on Thursday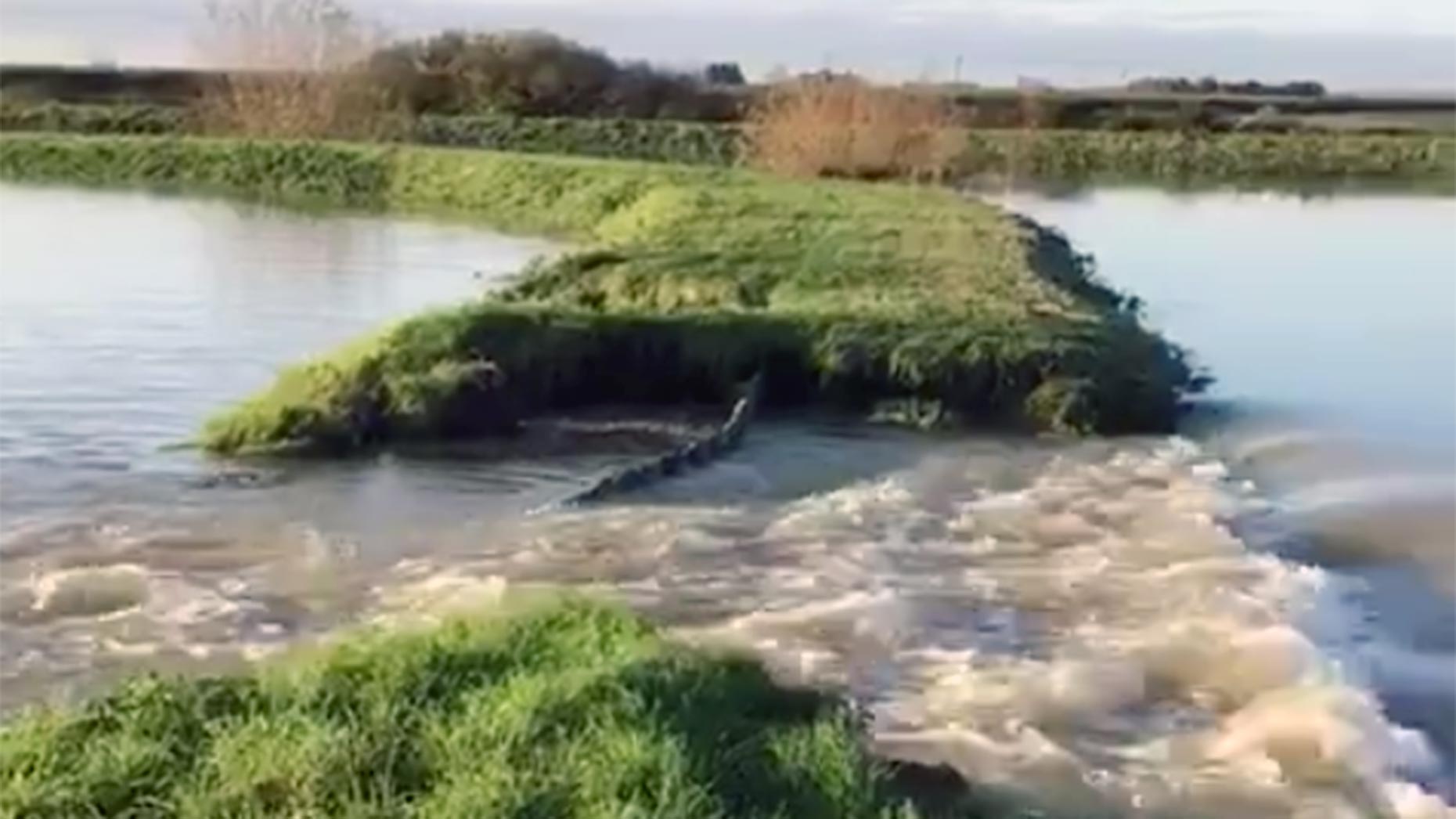 Farmers in Lincoln left stranded by floods are demanding to know when the Environment Agency will fix the nearby breached river.
Henry Ward owns a farm east of the city which, after five days water flowing through a breach on the Barlings Eau, more closely resembles a lake.
The Ward family, along with four other farmers, tends more than 1,500 acres of land which is still flooded in up to six feet of water.
On Tuesday morning, they were out on a boat to survey the damage caused by the floods but fear that it could get worse before it gets any better.
Those fears are being amplified by a yellow weather warning from the Met Office which is predicting more persistent and occasionally heavy rain on Thursday.
Luckily they built the main farm buildings much higher up than the surrounding fields so no floodwater has managed to get in so far, but that could change in the coming days.
An EA spokesperson said: "Prolonged heavy rainfall since the beginning of September has saturated the ground and filled the rivers, and last week's additional slow and heavy-moving rain meant many rivers reached their capacity.
"While we do carry out regular and ongoing maintenance of our river banks, the sheer amount of water in the Barlings Eau meant the river over-topped, which damaged the banks and led to the breach.
"We know the devastating impact flooding can have, which is why protecting people continues to be our top priority.
"We continue to liaise closely with the NFU and internal drainage boards to offer support and advice to farmers affected by flooding, and our teams are already making plans to repair the Eau as soon as ground and weather conditions allow."