November 7, 2019 4.39 pm
This story is over 47 months old
Lincoln Cathedral to glow blue and yellow for torchlight procession
It will be the first official switch-on of the new LED lights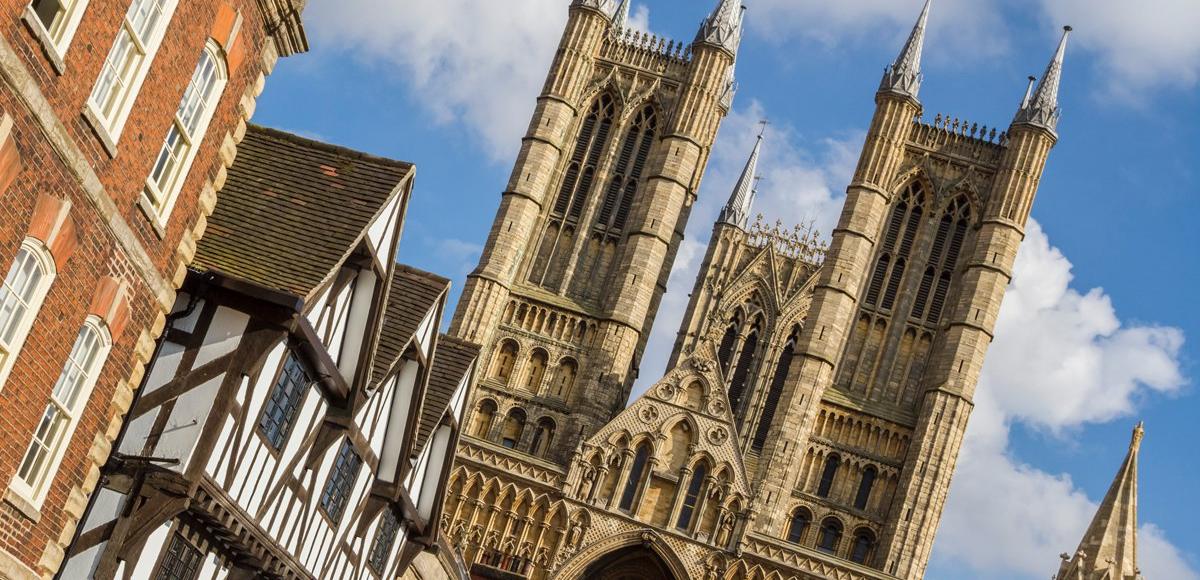 Lincoln Cathedral will officially light up for the first time to highlight a charity torchlight procession.
Blue and yellow, which represent St Barnabas Hospice, will envelop Lincoln Cathedral on Tuesday, November 26 to mark the event.
The torchlight procession, which celebrates the lives of lost loves ones, will be preempted by an optional church celebration at Our Lady of Lincoln Church at 6pm.
People will leave Claytons Sports Ground at 7.30pm to walk shoulder to shoulder with others who are remembering their loved ones.
Due to the works at Lincoln Cathedral, the tree of life will stand outside The Lincoln Hotel for one year only, which means that the route is largely unchanged.
St Barnabas is asking people to register their attendance for the torchlight procession here.
Attendance is free but battery lanterns cost £3.50 and flame torches, for those over 16, cost £5.
Chris Wheway, chief executive at St Barnabas Hospice, said: "Seeing the light of a thousand torches light up the night is an incredibly powerful image.
"It is one that will remain with me for a very long time. It is very moving when the procession pauses outside our Inpatient Unit to play Amazing Grace for the patients.
"The nurses will come out to watch the Procession go past with patients who are well enough, and they open the doors on the ward so those who aren't as well can still hear the music."
Charity celebrations will also be held at another eight towns across Lincolnshire:
Boston Celebration – Sunday, December 1, 2pm, Salvation Army, 59-61 High Street, Boston, PE21 8ST.
Gainsborough Celebration – Tuesday, December 3, 6.30pm, United Reformed Church, Church Street, Gainsborough, DN21 2JR.
Skegness Celebration – Sunday, December 8, 2.30pm, St Paul's Baptist Church, 19 Beresford Avenue, Skegness, PE25 3JD.
Sleaford Celebration – Sunday, December 8, 3pm, Sleaford Methodist Church, Church Lane, Sleaford, NG34 7DF.
Louth Celebration – Sunday, December 8, 3pm, Louth Methodist Church, Nicholl Hill, Louth, LN11 9NQ.
Grantham Celebration – Tuesday, December 10, 6pm, St Wulframs Church, Church Street, Grantham, NG31 6RR.
Sutton Celebration – Saturday, December 14, 2pm, St Andrews, Sutton Road, Hannah cum Hagnaby, LN13 9QL.
Spalding Celebration – Sunday, December 15, 3pm, St John the Baptist Church, Hawthorn Bank, Spalding, PE11 1JQ.